« Back to Results
Law Office of Gregory M. Longo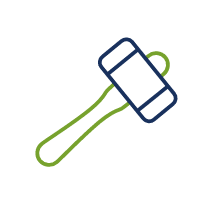 Dallas Criminal Defense Lawyers Results Speaker for Themselves
The Law Office of Gregory M. Longo PC focuses in Criminal Law services. Our job is to interpret and advise on legal matters regarding our clients. We take pride in upholding standards of integrity when we are representing our clients. Call us today to inquire about how to obtain our legal knowledge and services.
Contact us today if you need legal assistance with any of the following:
Criminal Law
DWI
Drug Trafficking
Sexual Assault
Aggravated Assault
Murder
Intoxicated Manslaughter
Federal Criminal Laws
Drug Trafficking Charges
Child Pornography
Immigration Offenses
Federal Conspiracy Charges
Internet Crimes
White Collar Crimes
Dallas Healthcare Fraud Lawyer
Drug Related Federal Offenses
Wire Fraud
Federal Child Pornography
Tax Evasion
Federal Immigration Offenses
Mortgage Fraud
Identity Theft
Computer Crimes
Federal Conspiracy
Call the Law Office of Gregory M. Longo today at 508-990-1001 to arrange your free initial consultation.