Sokolove Law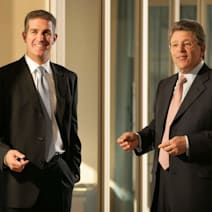 Mesothelioma | Serving Chestnut Hill, MA
For More Than 40 Years, Sokolove Law Has Helped Bring Justice and Compensation to Thousands of Mesothelioma Victims and Their Families.
Average Experience:
32 years
People are awakening nationwide to the plague of asbestos-caused mesothelioma. They want a local law firm that understands the disease. Sokolove Law has nationwide reach with the best mesothelioma lawyers anywhere.
Sokolove Law, the nation's most trusted mesothelioma law firm, is the hub of a national network of attorneys who understand the epidemic of mesothelioma, and how to successfully obtain compensation.
Because mesothelioma can take years to appear after initial asbestos exposure, it poses unique legal problems. Original manufacturers change names, move to other states or countries, are acquired by other businesses or just go out of business.
To compensate victims of these products, mesothelioma attorneys must be persuasive about asbestos being the cause. They may have to call in expert witnesses. Relevant documents from years ago must be located and studied. This is too much for many attorneys, but not for the mesothelioma lawyers in Sokolove Law's national network.
Sokolove Law has 40 years of experience pursuing asbestos claims, and our mesothelioma attorneys are skilled at helping asbestos exposure victims obtain justice. Our nationwide network of mesothelioma attorneys gives you equal access to our nation's court system, regardless of income or race. Our national reach allows us to maximize the value of your case and potential mesothelioma settlement.
Sokolove Law can help you to hold asbestos companies accountable. We can answer your mesothelioma questions today and arrange for a free meeting with a mesothelioma network lawyer close to you, wherever you live.
Attorney James G. Sokolove
Attorney James G. Sokolove is principal of the Sokolove Law, an affiliation of over 75 law firms throughout the country concentrating in personal injury law. A pioneer in the marketing of legal services, Sokolove has lectured at law schools on ethics and has appeared on numerous television and radio programs to discuss personal injury law and lawyer advertising. He has been recognized by the Boston Business Journal as one of Greater Boston's 100 Most Influential Business People of the 20th Century and by Massachusetts Lawyers Weekly as one of the Most Influential Attorneys of the Past 25 Years for his efforts in increasing legal access through advertising.
A graduate of Case Western Reserve University in 1966 and of the Suffolk University School of Law in 1969, Sokolove worked as a VISTA volunteer community organizer and lawyer in the early seventies. From 1989 to 1992 he served as a member of the American Bar Association Commission on Advertising. In addition, he served on the Board of Directors of the Greater Boston Legal Services Corporation, a federally funded program providing legal services to the poor.
Sokolove was also appointed to the North Shore Community College Legal Advisory Board. In this capacity, Sokolove shared his experience and expertise with college administrators to improve and expand the paralegal curriculum.
Throughout his professional career, Sokolove has maintained a high level of commitment to public service. In 1985, he established the Law Project for Multi-handicapped Children, a two-year pro bono legal program with funding of $450,000. The Law Project provided free legal assistance and information to families with disabled children throughout Massachusetts and provided training to parents and lay advocates. It received a Presidential Citation for Private Sector Initiatives.
In 1987, Sokolove began a new project, Cycleline, a public safety and information campaign aimed at motorcyclists. Sokolove, a long-time proponent of motor vehicle safety, hopes to reduce the number of motorcycle accidents through public education and awareness. For his work with motorcycle safety, Sokolove received a 1988 Public Service Award from the Central Massachusetts Chapter of the National Safety Council.
An outspoken consumer and safety advocate, Sokolove has also been active in the fight against teenage drunk driving and auto accidents. In 1989, he was awarded a certificate of merit from Students Against Drunk Driving for his work.
Continuing his commitment to the disabled community, Sokolove established the James Sokolove Personal Best Awards in 1990 and the Special Young Visions Art Competition. For six years, these programs honored outstanding achievements by young people with disabilities.
Sokolove has also formed a separate business entity, Trial Lawyers Marketing Inc. (TLMI). TLMI's goal is to educate attorneys and marketing professionals about practical and effective legal services marketing through seminars, roundtable discussions and networking.
Jim Sokolove has been awarded an AV rating by Martindale Hubbell the premier rating guide for attorneys. An AV rating is its highest ranking.
Bar Admissions:
Education:
Suffolk University Law School, Boston, Massachusetts, 1969
J.D.
Case Western Reserve University, Cleveland, Ohio, 1966
B.A.