« Back to Results
Peter Elikann, Criminal Defense Attorney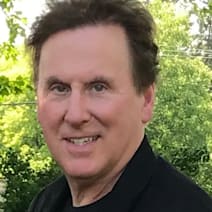 Sex Crime | Serving Charlestown, MA
Peter Elikann, Criminal Defense Attorney, a local Sex Crime firm with years of experience helping clients in the Charlestown, Massachusetts area.
Average Experience:
42 years
Experienced Defense Attorney with Over 35 Years Practicing Law in Massachusetts.
Not everyone who is charged with a crime is an incorrigible "criminal type." Often a good citizen makes a one-time foolish error in judgment. Sometimes a person is started on the wrong path because of either a drug or alcohol problem or because of mental health issues. Attorney Elikann will always explore possibilities of seeking treatment or other avenues in order to avoid conviction or imprisonment if the potential for success at trial looks unlikely.
He is a nationally recognized expert on alternatives to incarceration who writes and speaks across the country on this topic. However, he is an experienced trial attorney who has tried often difficult cases in federal court and a variety of states and is ready to use forensic psychologists, private investigators, DNA, fingerprint and handwriting experts as well as crime scene analysts. Attorney Elikann has a reputation for being easy for his clients to be in frequent contact. Only he is personally involved with and will be working on your case. Attorney Elikann will be a well-prepared very experienced zealous advocate for you, but, will always be open to your input. Although his experienced advice will help you make difficult decisions, ultimately, you have the final say as it is your life that is concerned.
Contact us today if you need legal assistance with any of the following: 
Drug Crimes
Drunk Driving and Motor Vehicle Offenses
Sealing Criminal Records
Criminal Defense for College Students
Probation Violations
Early Termination of Probation
Sex Crimes
Sex Offender Registry
Child Abuse Cases
Domestic Violence and Spousal Abuse
Restraining Orders
Computer and Internet Crimes
Violent Crimes
Gun Crimes and Other Weapons Charges
Theft (Larceny) Cases
White Collar and Corporate Crime
Arson
Witness Intimidation
Juvenile Crimes
Clerk's Hearings
Removal of Old Warrants
Withdrawal of Previous Guilty Pleas
Immigration & Deportation Problems with a Criminal Record
Parole Board Hearings
Minor in Possession of Alcohol
Disorderly Conduct
Bail
Call 617-607-4763 today to arrange your free initial consultation. 
­­­Attorney Peter Elikann
Peter Elikann is a Boston-based criminal defense attorney, bar leader, on-air expert legal commentator, college instructor and author. He has been named a Super Lawyer of New England and Massachusetts for the last 12 years.
His previous books include Superpredators: The Demonization of Our Children by the Law and The Tough On Crime Myth: Real Solutions to Cut Crime. He has written more than 85 articles for legal publications, has lectured nationwide on criminal justice policy, regularly runs educational programs for other lawyers and testifies on important legal legislation. He was an expert trial commentator for the Court TV Network for 15 years and currently does regular on-air expert legal commentary for the Boston 25 News channel. In 2019 alone, he did interviews or made appearances 69 times on television, radio, and newspapers.
Attorney Elikann teaches criminal law at Bridgewater State University.
Attorney Elikann currently serves on the Massachusetts Special Commission to Study the Criminal Justice System. Other groups include the Massachusetts Superior Court Sentencing Working Group (instituted by Massachusetts Supreme Judicial Court Chief Justice Ralph Gants); the Massachusetts Permanent Legislative Civil Infractions Commission; the Legislative Working Group on Juvenile Life Sentences; and the editorial board of the Massachusetts Law Review.
He is also an at-large delegate to the House of Delegates and member of the Executive Management Board of the Massachusetts Bar Association (MBA) and was chairman of both the MBA's Criminal Justice Section Council and the General Practice Solo and Small Firm Section Council.
Boston Municipal Court
A medical student shoplifts a blouse from a department store. It appeared to be a one-time fluke of bad judgment in an otherwise good life of public service. However, it could have severely affected her career. Attorney Elikann approaches the police and the department and, at a clerk's hearing, convinces all parties to not issue a criminal complaint against her. As a result, not only does she have no record of a guilty conviction; there is no record of her having ever been formally charged in court.
---
Westborough District Court
In this case, Attorney Elikann's client was a homeowner with a wife and child who had worked steadily his entire life. However, a decade earlier he had pleaded guilty to drunk driving and having some marijuana in his car. Because of that, he was about to be deported and removed from his family. Attorney Elikann managed to reopen the guilty plea made 10 years earlier and have it withdrawn. The case was dismissed and the client remains with his family and will not be deported.
---
Middlesex Superior Court
A client, who was an otherwise hard-working family man, cashes a check for an acquaintance. Later he learns that the acquaintance was actually having a number of people cash checks for him that he was embezzling from a corporation. A large number of people were charged with a conspiracy and all pleaded guilty except for Attorney Elikann's client. At a jury trial, his client was found not guilty.
---
Commissioner of Probation
A client had a rather lengthy criminal record in his youth. However, he had turned his life around and had been in no trouble for more than 15 years. Still, this long ago behavior was affecting his future and his career. Attorney Elikann successfully got his client's record sealed so that he would have a chance at a better future.
---
Woburn District Court
A young professional couple had an argument in a supermarket parking lot. The husband touched his wife's wrist to try to beckon her to come into the store. A passerby saw it and called the police. To the horror of the couple, the police insisted on arresting the husband because it was reported that there had been bodily contact during an argument, no matter how slight. Attorney Elikann negotiated a result where the husband admitted no wrongdoing in court, but was able to get the case dismissed.
---
Waltham District Court
A client was in a car accident with no one else's car involved where he was taken to the hospital. Afterwards, he was charged with drunk driving even though there were no field sobriety tests. At a jury trial, Attorney Elikann argued that there was simply no evidence to convict his client and a head injury might have made the police officer think the client wasn't thinking clearly. The jury found the client not guilty of drunk driving.
---
Sex Offender Registry Board
A former Massachusetts resident was living and working in upstate New York. While he was there, he began corresponding with a young female from another state via the internet. She both posted her age as 18 and told him that she was 18. Among other things, she told him that she was looking to relocate, had just moved back with her parents after having gotten out of a bad live-in relationship with her boyfriend, and was looking to leave an abusive home situation and defeat a growing drug habit. She flew to meet him, they did have sexual relations and within hours, he was arrested and it was revealed to him that she was actually 16. He pled guilty to statutory rape in New York using a New York attorney since having sex with someone underage, even if the person charged is unaware of the true age, is still in violation of the law.
After serving a period of incarceration in New York, he returned to Massachusetts and hired Attorney Elikann for help with the Massachusetts Sex Offender Registry. After gathering support from his family including his ex-wife; demonstrating what an otherwise good life of work and good works he had always led otherwise; showing that he was actively engaged in treatment; and showing that in Massachusetts this would not have been a crime since the victim would have had to be one year younger here, Attorney Elikann convinced the Sex Offender Registry Board to excuse his client from having to register whatsoever with the Sex Offender Registry.