Those with Complex Marital Estates, Need an
Attorney who Knows how to Help Protect your Assets. Call Today
When you are going through a family law matter, it's important to be represented by an experienced, knowledgeable attorney who will protect your legal rights. If you are facing an appearance in a family court, or if you need help in understanding the complex laws in Maryland or the District of Columbia, contact Joseph, Greenwald & Laake, P.A., today and talk with a skilled family law attorney. The firm offers a confidential consultation.
Contact Joseph, Greenwald & Laake, P.A., today if you need legal assistance with any of the following:
Adoption
Alimony
Alternative Dispute Resolution
Child Custody
Child Support
Collaborative Divorce
Complex Financial Matters
Division of Debt
Division of Property

Divorce
Domestic Violence
Enforcement of Court Orders
Juvenile Delinquency
Mediation
Modification of Court Orders
Prenuptial Agreements
Separation
Visitation
Call 301-200-8910 today to arrange your initial consultation.
Attorney Profile
Attorney Jeffrey N. Greenblatt
Attorney Jeffrey N. Greenblatt is a widely respected family law attorney located in Rockville, Maryland. He handles all types of family law cases with a focus on complex divorce, asset valuation and complex property division. He handles custody, international custody and visitation, retirement and pension division orders, and post-divorce modifications. Other family law issues Mr. Greenblatt handles include prenuptial agreements, divorce, alimony, child custody and support, and domestic violence.
Known for his passion for representing the "underdog" in family law cases, Mr. Greenblatt has received several awards for his work. He has earned the highest rating available (AV) to attorneys from Martindale Hubbell and was named and profiled as one of the Top Divorce Attorneys by Bethesda Magazine in May 2010, and again in 2013. He has been selected by his peers, each year, including 2013 for inclusion in Maryland Super Lawyers, as well as the 2011, 2012 and 2014 editions of The Best Lawyers in America by Woodward/White. He received a top ten ranking from the National Academy of Family Law Attorneys in 2014. His success has led him to be named one of the top 25 divorce attorneys in the Washington D.C. metropolitan area.
Mr. Greenblatt is a renowned leader in his community's legal field. He has held several leadership positions with the Montgomery County and Maryland State bar associations. He was appointed by Maryland's Governor to the Foster Care Review Board from 1984 to 1986. He also served on the Governor's committee on Inequities and Disparities of Divorce from 1991 to 1993. He is a past chairman of the Montgomery County Family Law section of the Bar Association. He is a well-known teacher, lecturer and author on family law issues. He had presented, annually, the Family Law Update to the Montgomery County Bar Association starting in 1988.
Jurisdictions:
Maryland
District of Columbia
Admitted To The Bar:
Maryland, 1973
District of Columbia, 1974
Education:
American University, Washington College of Law, J.D. , 1973
Syracuse University, B.S. 1969
Professional Memberships and Achievements:
Montgomery County Subcommittee for the Task Force on Spousal Abuse, 1981 - 1982
Montgomery County Property & Alimony Committee, 1979 - 1980
Governor's Committee on Inequities and Disparities of Divorce, 1991 - 1993
Montgomery County, Judicial Section Committee
Montgomery County Family Law Section, 1973 - Present
Maryland Bar Association
District of Columbia Bar Association
Honors and Awards:
AV rated, Martindale Hubbell, 2011 to present
Named Top Divorce Attorney by Bethesda Magazine, May 2010 and 2013 Top Divorce Attorney, Washingtonian Magazine
Featured in the May 2010 and 2013 issues of Bethesda magazine and was named One of the Top 25 Divorce Attorneys in the Metropolitan D.C. area.
Featured in the 2011-2014 editions of The Best Lawyers in America
Selected to serve as a Member of the Montgomery County Bar Leaders, 2008 - present
Named one of The Best Lawyers in America, 2011-2014
Governor's Appointee to Foster Care Review Board, 1984-1986
Named, Top Divorce Attorney, Metropolitan Area by Washingtonian Magazine
Pro bono/Community Service:
Mentor pro bono attorneys over the last 20 years and recognized by the Montgomery County Bar Association, 1990
Served on the Governor's Committee on Inequities and Disparities in Divorce
Appointed to the Foster Care Review Board
Scholarly Lectures and Writings:
Taught annual Family Law Update for the Bar Association for the past 20 years. All case reviews are contained in a book which I author and a copy is provided to participants as well as to all Judges and Masters for the Circuit Courts of Montgomery, Prince George's and Frederick counties., Lecturer, Montgomery County Bar Association, 1988
Lecturer, Prince George's-Montgomery County Continuing Education Institute, 1976- 1980
Lecturer, Montgomery County Bar Association
Lecturer in all areas of Family Law for Maryland State Bar Association

Representative Clients
Karmand v. Karmand

, 145 Md. App. 317; 802 A.2d 1106, 2002
Guarino v. Guarino

, 112 Md. App. 1; 684 A.2d 23, 1996
Jordan v. Jordan

, 50 Md. App. 437; 439 A.2d 26, 1982
Glading v. Furman

, 282 Md. 200; 383 A.2d 398, 1978
Altman v. Altman

, 282 Md. 483; 386 A.2d 766, 1978
Halle v. Halle

, 25 Md. App. 350; 333 A.2d 360, 1975
Birdsall v. Birdsall

, 23 Md. App. 502; 327 A.2d 910, 1974

Since 1997, the "Lead Counsel Verified" status has been granted to attorneys who possess:

The Right Professional Experience
A Spotless Record
The following attorneys at this firm are Lead Counsel Verified: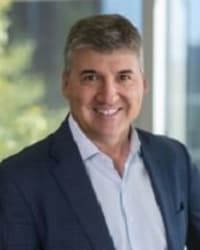 Jay P. Holland
This attorney is Lead Counsel Verified in the following practice areas:
| Practice Area | Year |
| --- | --- |
| Employment Law | Since 2013 |
| Practice Area | Year |
| --- | --- |
| Employment Law | Since 2013 |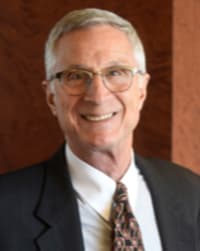 Jeffrey N. Greenblatt
This attorney is Lead Counsel Verified in the following practice areas:
| Practice Area | Year |
| --- | --- |
| Divorce | Since 2013 |
| Family Law | Since 2013 |
| Practice Area | Year |
| --- | --- |
| Divorce | Since 2013 |
| Family Law | Since 2013 |
Darin L. Rumer
This attorney is Lead Counsel Verified in the following practice areas:
| Practice Area | Year |
| --- | --- |
| Family Law | Since 2013 |
| Practice Area | Year |
| --- | --- |
| Family Law | Since 2013 |
For Attorneys:
Download Lead Counsel Badge