Ortega Law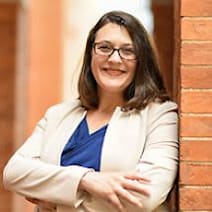 A Law Firm Dedicated to Fighting For Your Rights
As residents of Anne Arundel County, Maryland, Windy and Joshua Ortega, are proud to represent its citizens. The attorneys at Ortega Law, however, practice well beyond the boundaries of Anne Arundel County. Ortega Law's office serves Baltimore City, Anne Arundel, Baltimore, Howard, Harford, Montgomery, and Prince George counties. One thing we have learned over the years is that each jurisdiction is unique, and knowing these differences bears directly on the result in a case. It is imperative that you have an attorney who knows the ins-and-outs of the jurisdiction in which your case is heard. However, knowing the procedural differences is just the beginning. You need an attorney who has experience with the Judge or Magistrate hearing your case. A good working relationship with opposing counsel, whether it's a prosecutor or private counsel, also goes a long way in getting a successful outcome in your case. The attorneys at Ortega Law, LLC have the experience you need to get the results you expect.
Contact us today if you need legal assistance with any of the following:
Criminal Law
Juvenile Law
Personal Injury
Call 410-650-8543 today to arrange your free initial consultation.
Attorney Joshua T. Ortega
Attorney Joshua T. Ortega has dedicated his career to protecting the rights of others in the face of complicated legal situations. Mr. Ortega has experience in a wide range of criminal and civil matters – including criminal and civil defense, family law, and personal injury cases. Mr. Ortega's most valuable asset, which sets him apart as an attorney, is his dedication to the needs of his clients. As a zealous advocate, Mr. Ortega gives his clients a powerful voice both in and out of the courtroom.Mr. Ortega graduated magna cum laude from Charlotte School of Law in Charlotte, North Carolina. While at Charlotte School of Law, he competed in national mock trial competitions in California, New York, North Carolina, and Tennessee. In addition to finishing 10th in his class overall, Mr. Ortega was chosen by his peers to speak as commencement speaker during their law school graduation.Professional Associations
Professional Memberships and Achievements:
Maryland State Bar Association
Maryland Criminal Defense Attorney Association
Maryland Association for Justice
Maryland State Bar – Criminal Law Section
Maryland State Bar – Family & Juvenile Law Section
---
Attorney Windy R. Ortega
Windy Ortega graduated cum laude from Charlotte School of Law with a Juris Doctorate and is a member of the Maryland Bar. While attending law school, Ms. Ortega participated in the school's Civil Rights Clinic where she fought against police misconduct. Ms. Ortega led a nation-wide project banning the use of prosecutorial releases which, in effect, took away a criminal defendant's right to sue for any civil wrongs committed upon him or her by police and others. In her practice, Ms. Ortega continues to protect the rights of her clients and remains active in the fight against prosecutorial and police misconduct.
Currently, Ms. Ortega is representing criminal, family, and personal injury clients in the greater Baltimore area. She prides herself in being a fierce litigator, and fighting for the best outcome for her clients. Ms. Ortega prepares for each case as if it is going to trial, aggressively preparing from the onset. Sometimes all the preparation gets the case dismissed, and if not, she is no stranger to the courtroom. Ms. Ortega is in the Maryland District Courts as often as she is in the Circuit Courts for Baltimore City, Anne Arundel, Baltimore, Harford, and Howard Counties. Whether her client is charged with felonies or misdemeanors, Ms. Ortega takes the same passionate and detail oriented approach to helping her clients get the best possible outcome in their case. Her clients often refer to her as respectful, compassionate, attentive, and creative in her practice.
Ms. Ortega handles a wide range of criminal cases from assaults and sex offenses to drug possession and handgun cases. She also defends clients who have been charged with serious traffic offenses, such as DWI/DUI and driving while suspended.
Ms. Ortega enjoys giving back to the community by representing indigent juveniles and adults referred to her by the Office of the Public Defender when it has a conflict. Ms. Ortega also assists as a coach for the University of Maryland Francis King Carey School of Law's national mock trial team. Ms. Ortega enjoys helping these future lawyers learn how to effectively strategize and litigate criminal and civil cases.
In 2016, Ms. Ortega's peers selected her as a Rising Star for demonstrating excellence in the practice of law. This is an annual honor that is limited to no more than 2.5 percent of attorneys throughout Maryland.
Prior to forming Ortega Law, LLC with her husband, Joshua Ortega, Ms. Ortega worked under highly experienced Maryland criminal defense attorneys, who helped her develop essential skills in representing all types of defendants in criminal matters at both the state and federal level. Ms. Ortega also interned for the Honorable Marcus Z. Shar in the Circuit Court for Baltimore City.
Professional Memberships and Achievements:
SCOTUS Balks—Ethics Talks: Using Ethics Rules to Close the Rumery Release-Dismissal Loopohole, Civil rights Litigation and Attorney Fees Annual Handbook (West 2013).
Anne Arundel County Bar Association
Baltimore City Bar Association
Maryland Association of Justice
Maryland Criminal Defense Attorneys' Association
Maryland State Bar Association
---
Since 1997, the "Lead Counsel Verified" status has been granted to attorneys who possess:

The Right Professional Experience
A Spotless Record
The following attorneys at this firm are Lead Counsel Verified: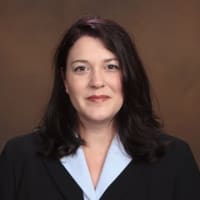 Windy R. Ortega
This attorney is Lead Counsel Verified in the following practice areas:
| Practice Area | Year |
| --- | --- |
| Criminal Defense | Since 2022 |
| Practice Area | Year |
| --- | --- |
| Criminal Defense | Since 2022 |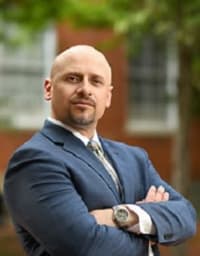 Joshua Ortega
This attorney is Lead Counsel Verified in the following practice areas:
| Practice Area | Year |
| --- | --- |
| Criminal Defense | Since 2022 |
| Practice Area | Year |
| --- | --- |
| Criminal Defense | Since 2022 |
For Attorneys:
Download Lead Counsel Badge