The Law Office of Andrew M. Dansicker, LLC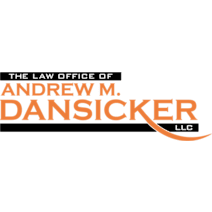 Employment Law | Serving Hunt Valley, MD
The Law Office of Andrew M. Dansicker, LLC is experienced handling Employment cases in the Hunt Valley area.
Average Experience:
24 years
Every Voice Deserves to Be Heard
Every Employee Deserves Respect
Our jobs frequently define who we are, provide us with a sense of self-worth, and give us a sense of value in our lives. Perhaps that is why being unfairly fired from a job, being mistreated by an employer, or being discriminated against or harassed by a supervisor often leads to anger, frustration, and depression. If you have been subject to illegal treatment in the workplace, it's time to take action – and the Law Office of Andrew M. Dansicker, LLC is here to help.
Our firm was founded on a genuine passion for the field of employment law and a sincere desire to right the wrongs that affect workers throughout Maryland. Being wrongfully terminated, discriminated against, or otherwise mistreated at work is an injustice that no one should have to suffer. Our Maryland employment lawyers are committed to ensuring that every worker's voice is heard.
At the Law Office of Andrew M. Dansicker, LLC, we handle all types of employment law cases. Whether you need help filing a complaint against your employer with a federal agency, such as the EEOC, a state agency, such as the Maryland Commission on Civil Rights, or filing a civil lawsuit, we have the experience needed to handle the matter effectively. Our attorneys regularly negotiate severance agreements, litigate employment contracts and non-compete disputes, and fight for unpaid wages that employees deserve. Whatever your situation may encompass, we are ready to stand up and advocate for you.
Contact us today if you need legal assistance with any of the following: 
Non-Compete & Severance Agreements
Sexual Harassment
Employment Discrimination
Failure To Pay Commissions
Unpaid Wages & Overtime Claims
Employment Contracts
Retaliation
Unemployment Claims
Wrongful Termination  
Call 410-885-1718 today to arrange your initial consultation.
­­­Attorney Andrew Dansicker
Bar Admissions:
Maryland, 1993
United States District Court for the District of Maryland, 1993
New York, 1995
Fourth Circuit, 1995
United State District Court for the Southern District of New York, 1996
United States District Court for the Northern District of New York, 1998
United States District Court for the Eastern District of New York, 1999
Education: 
J.D., Columbia University School of Law, 1992

Harlan Fiske Stone Scholar

B.A., American University, 1989
Professional Memberships and Achievements: 
AV® Rated by Martindale-Hubbell®
Member of the Maryland State Bar Association, Baltimore County Bar Association, Baltimore City Bar Association and, American Bar Association
Member of Maryland Employment Lawyers Association
Appointed to Maryland Attorney Grievance Commission Peer Review Panel, 2007
---
­­­Attorney Andreas Lundstedt
Bar Admissions:
Maryland
Court of Appeals for Washington, D.C.
Education: 
J.D., Thomas M. Cooley Law School, 2005

Articles Editor for the Thomas M. Cooley Journal of Practical and Clinical Law
Certificate of Achievement in Business Transactions

B.A., University of Illinois, 2001
Smart , Honest & Straightforward
Andrew was referred to me by a friend and former fellow employee. This was the best call I made in 2020. Andrew and his paralegal did a great job keeping me posted through out My case. They were professional , smart and compassionate. I highly recommend calling Andrew,
- George
---
Extremely happy with the outcome
I have utilized Andrew Dansicker's legal expertise and counsel on a number of occasions. He truly listens and is very upfront, trustworthy and fair. He is very knowledgeable and discusses all possible outcomes thoroughly. His associate, Andreas Lundstedt , also represented me in a case with a former employer who reneged on an agreement. I was extremely happy with the outcome and feel we would have not prevailed if wasn't for his expertise and guidance. They have been very responsive to my concerns and questions and I have always been extremely satisfied with the results. I have recommended them to friends and colleagues who needed an employment attorney. I would highly recommend Andrew and his services to anyone needing employment legal counsel. He and his staff have consistently achieved very positive results. They are excellent, responsive and trustworthy - you will not be disappointed!
- Mark S
---
thank you for everything
in 2018 I had some problems at work. I paid mr. dansickers consultation fee. he gave me straight forward guidance. he pleasantly answered all my questions. most important was the great information he provided. " the info only a knowledgeable professional can provide." last week I had a very disturbing experience at work. mr dansicker again was excellent with his suggestions for me. I strongly recommend him if you have work issues.
- michael elinoff
---
Exceptional, Talented Employment Legal Partner, Honest, & Highly Recommended
Andrew came highly recommended to me and at once he was engaged, honest, very knowledgeable about Maryland employment law and helped educate me about the law so that we could choose the right course of action. He is one of the finest professionals I have worked with in the legal field. He took the time to summarize our first discussion together and clearly outlined our next steps the next day. He worked tirelessly for me and my rights. He even took the time to help me during a personal emergency of his and went the extra mile for my case. I highly recommend Andrew as he will provide you with the truth, he has integrity, and will work for you and your rights. Andrew is a rare professional who cares about you and you can feel his sincerity and honesty from the first meeting. Thank you for all of your work for me Andrew and for your professional team in the office! You truly get the job done for you clients!
- Wendy
---
A "people's" lawyer you should hire
I hired Andrew Dansicker based on online reviews and am glad I hired him. He is incredibly personable, an outstanding communicator - both in listening and providing his thoughts on solution, a focused professional and unbelievably fair. He is the lawyer a regular person wants to hire, normal conversation to get you to what you are trying to accomplish and then finding the optimal resolution. I would 100% use his services again if ever needed and would tell those in search of these services to look no further. Thank you Andrew.
- Tom K
---
Experienced, Competent, Polite & Professional
Without a shadow of a doubt, I can honestly say that I have never met a more experienced, competent, polite, professional person in my life much less an attorney. In fact, when I needed an attorney with whom to consult, I probably contacted every attorney organization on the web, every list of attorneys from as many sources as I could find and not one attorney would assist me. I contacted at least 75 attorneys and all wanted a huge retainer for their services which I could not afford at the time. Some of the attorneys that I contacted wanted a $30,000 retainer to take my case. However, the only attorney to call me back, consult with me free of charge, give me an honest opinion on my case, and agree to represent me on a contingency basis was Mr. Dansicker. He worked with me on finances and never once demanded any money from me. He never promised me a win in my case but promised to do the best job he could for me which he did. There is no doubt I would HIGHLY recommend him to all of my family and friends and have nothing but the highest accolades for his assistance and professionalism. He is an outstanding attorney and I am positive you will be hard-pressed to find anyone better to represent you and work with you financially. What a wonderful person. I cannot say enough good things about Mr. Dansicker. He truly is a rarity in the legal profession. Mr. Dansicker, thank you for everything and I am positive I could have never found anyone better to represent me.
- Gary P.
---
Professional, Responsive & Got the Job Done
I met with Andrew thinking that I had a clear cut case. He took the time to educate me on the law, the potential outcome and the process so that I could make the right decision. I chose to hire Andrew and never regretted it. He was always in communication with me, he was realistic in managing my expectations and at the end of the day, he got the job done. I highly recommend his services if you are looking for a labor law expert and someone who is responsive, extremely professional and a pleasure to deal with.
- Alana T.
Since 1997, the "Lead Counsel Verified" status has been granted to attorneys who possess:

The Right Professional Experience
A Spotless Record
The following attorneys at this firm are Lead Counsel Verified: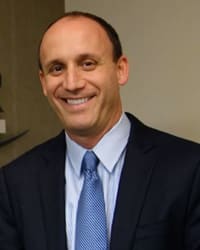 Andrew M. Dansicker
This attorney is Lead Counsel Verified in the following practice areas:
| Practice Area | Year |
| --- | --- |
| Employment Law | Since 2022 |
| Practice Area | Year |
| --- | --- |
| Employment Law | Since 2022 |
For Attorneys:
Download Lead Counsel Badge