« Back to Results
The Barry S. Ranshi Law Firm LLC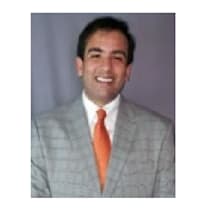 Criminal Defense | Serving New Orleans, LA
When you need Criminal Defense help in New Orleans, contact The Barry S. Ranshi Law Firm LLC, an established Louisiana law firm.
Average Experience:
11 years
Kenner Criminal Defense Law Firm
The Barry S. Ranshi Law Firm LLC pursues justice for clients in all types of personal injury cases, including offshore injuries on oil rigs and vessels. We serve clients throughout the entire state of Louisiana, with our office located in New Orleans. 
Attorney Barry S. Ranshi is Louisiana born and raised. He knows that hardworking Louisianians sometimes get injured as a result of another person's negligence. At The Barry S. Ranshi Law Firm LLC, we work tirelessly to hold the tortfeasor accountable.
At our law firm, your well-being always comes first, and clients always work directly with attorney Barry S. Ranshi. We pay careful attention to the details of your case so we can understand the full effects of your injury and obtain the best possible outcome for you. We will tenaciously pursue an outcome that makes you whole.
Contact us today if you need legal assistance with any of the following: 
Offshore injuries on oil rigs or vessels
Motor vehicle accidents
Slip-and-fall accidents (premises liability)
Toxic torts
Worker's Compensation (Work-Related Injury)
Call 504-905-8399 today to arrange your free initial consultation. 
Attorney Barry S. Ranshi
Attorney Barry S. Ranshi was born and raised in Southeast Louisiana. Mr. Ranshi graduated from Our Lady of Perpetual Help Catholic School, Archbishop Rummel High School, The University of New Orleans, and Loyola University New Orleans College of Law. Mr. Ranshi's fierce tenacity and powerful advocacy are rooted in his life-long passion for Louisiana. The strong bond between him and his fellow Louisianians led him to choose a profession that stands up for the wrongfully- injured. Mr. Ranshi is admitted to practice law in the State of Louisiana, The United States Court for the Eastern District of Louisiana, The United States Court for the Western District of Louisiana, and the United States Court for the Southern District of Texas. In his free time, Mr. Ranshi is an avid fisherman, outdoor griller, and New Orleans Saints supporter.