Gertler Accident & Injury Attorneys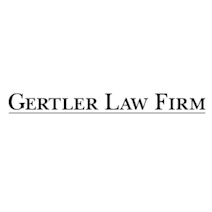 Representing Plaintiffs Pursuing Personal Injury Litigation Since 1975
Call Now To Protect Your Right To Recover Your Losses
Suffering from a personal injury is a devastating event. If you have been injured as the result of another's negligence, you need a trusted attorney who can fight on your behalf, and be your strong legal advocate.
As experienced and accomplished attorneys, the Gertler Law Firm has been assisting New Orleans residents for more than 35 years. We are an AV-rated law firm that has achieved impressive results for our clients, including several large jury verdicts in product liability and personal injury cases.
For over three decades, our firm has been providing honest, competent, and steadfast legal guidance to our clients, and we will not rest until you receive the compensation you are entitled to.
Contact our firm today if you or a loved one has been injured and needs legal assistance with any of the following matters:
ProductsLiability
Respirator Liability
Serious Personal Injury
Progressive Massive Fibrosis
Auto Accidents
Truck Accidents
Birth Injury
Boating Accidents
Brain Injury
Construction/Worksite Injury
Defective Products/Products Liability
Insurance
Medical Malpractice

Motorcycle Accidents
Nursing Home Neglect
Pharmaceutical
RR Injury/FELA
Slip & Fall/Trip & Fall
Spinal Injury
Wrongful Death
Toxic Mold
Toxic Torts
Railroad Injuries
Premises Liability
Off-Shore Injuries
Industrial Injuries
In 1975, Judge David Gertler and his son, M.H. "Mike" Gertler, founded the law firm of Gertler & Gertler. Today, the Gertler Law Firm, LLP is a prominent New Orleans law firm in the field of toxic torts, products liability and personal injury.
The Gertler Law Firm, LLP spearheaded a group of prominent Louisiana law firms that obtained a groundbreaking and unprecedented judgment against the tobacco industry, which ordered these companies to establish a $241 million cessation program for the citizens of Louisiana.
The lawyers at the Gertler Law Firm, LLP have been recognized as leaders in their field. The partners have taught seminars sponsored by Mealey's, the Louisiana Association for Justice, and at Tulane University Law School.
If you or someone you know needs the skilled representation of an experienced New Orleans Personal Injury attorney, call the Gertler Law Firm, LLP today at 504-581-6411 (Local) or at 877-581-6411 (Toll Free) or complete the contact form provided on this site to schedule a free consultation.
Asbestos Litigation
As the U.S. Senate considers a bill to protect companies from lawsuits brought by hundreds of thousands of Americans harmed by asbestos, the first-ever analysis of federal mortality records finds that 10,000 Americans die each year from asbestos exposure, and projects that up to ten times that many will die in the next decade.
Although many Americans believe that asbestos has already been banned and its victims have been compensated by the courts, the EWG Action Fund study reports that 30 million pounds of asbestos are used in the U.S. each year, lists dozens of widely-used consumer products that still contain it, and says more than one million workers are exposed every year.
In the State of Louisiana, the Gertler Law Firm, LLP prosecuted some of the first asbestos personal injury suits, including mesothelioma and asbestosis claims, the first silicosis suits, and the first products liability suits against respirator manufacturers.
If you or someone you know has been exposed to asbestos, and have become injured as a result, call the New Orleans Personal Injury attorneys of the Gertler Law Firm, LLP today at 504-408-0468, or complete the contact form provided on this site to schedule a free consultation.
Recent Jury Verdicts
The Gertler Law Firm, LLP has tried numerous mesothelioma, personal injury and products liability cases, achieving impressive results for their clients. Their achievements have earned the Gertler Law Firm, LLP membership in the Million Dollars Advocates Forum, as a result of frequently recovered damage awards in excess of one million dollars. The Gertler Law Firm, LLP's reputation has led other attorneys to retain the firm to represent them in regard to their own personal injury cases.
Successful Verdicts include:
Scott at al v. American Tobacco Co., Inc., at al CDC No. 96-8461 (2004) ($591 million) (Tobacco)
Chaisson v. Avondale Industries, et al, CDC No. 02-5898 (2007) ($2,966,193.40) (Mesothelioma)
Babin v. Planet Beach Tanning Salons, Inc., CDC No. 07-1774 (2008) ($529,414) (Personal Injury)
Mimeles v. City-Wide Air Conditioning & Heating, Inc., et al, CDC No. 04-10833 (2006) ($65,623) (Toxic mold – property damage)
If you or someone you know needs the skilled representation of an experienced New Orleans Personal Injury attorney, call the Gertler Law Firm, LLP today at 504-408-0468, or complete the contact form provided on this site to schedule a free consultation.
Practice Areas and Legal Definitions
Mesothelioma:
The National Cancer Institute states that: "Malignant mesothelioma, a rare form of cancer, is a disease in which cancer (malignant) cells are found in the sac lining the chest (the pleura) or the abdomen (the peritoneum)."

Most people with malignant mesothelioma and other asbestos diseases have worked on jobs where they breathed asbestos. Others have been exposed to asbestos in a household environment, often without knowing it. The EPA asserts that there is no known level of safe exposure, but the following groups are thought have the highest exposure to ACM:
Workers at a shipyard
Janitors
Plumbers
Electricians
Firefighters
Telephone repair workers
Mechanics
Maintenance personnel
Insulation installers
Workers at an asbestos mine and mill
Producers of asbestos products
Workers in the heating and construction industries
Trades people
Friends and family of the above-listed workers and
People who live or work near a facility that uses asbestos.
Even consumers have innocently exposed themselves and family members to asbestos through products like hair dryers, electric blankets, attic insulation, home siding and ceiling and floor tiles and other many products still being sold today.

An exposure of as little as one or two months can result in asbestos related diseases many years later, sometimes as long as 20 to 40 years later. People exposed in the 1940s, 50s, 60s, and 70s are now being diagnosed with mesothelioma because of the latency period of this deadly asbestos disease.
For more information on mesothelioma, please visit the Gertler Law Firm website focused on mesothelioma representation.

Automobile Accidents:
A car accident is a collision involving an automobile and anything that causes damage to the automobile, including other automobiles, telephone poles, buildings and trees. Sometimes a car accident may also refer to an automobile striking a human or animal. Car accidents — also called traffic collisions, auto accidents, road accidents, personal injury collisions, motor vehicle accidents and crashes — kill an estimated 1.2 million people worldwide each year, and injure about forty times this number.
Other Vehicle Accidents:
Legal claims that arise from vehicle accidents are typically governed by the law of negligence. Any individual who negligently operates a motor vehicle may be required to pay damages to an injured victim. A personal injury case involving a vehicle accident may become formalized through civil court proceedings or may be resolved through an informal settlement before a lawsuit is filed.
Vehicle accidents can include:
ATV accidents
Bicycle accidents
Boating accidents
Bus accidents
Cruise ship accidents
Motorcycle accidents
Pedestrian accidents
Semi-tractor trailer accidents
SUV rollover accidents
Train accidents
Truck accidents
The surviving family members of a fatally injured accident victim may be able to bring wrongful death charges against the defendant.
Bicycle Accidents:
According to the Federal Highway Administration, over 67,000 cyclists in the U.S. are injured every year in accidents involving motor vehicles. Many cyclists who are injured in bicycle accidents are unaware that they have a personal injury case and that they may be entitled to compensation for injuries, pain and suffering, medical bills and lost incomes. A cyclist may be entitled to receive compensation for an injury sustained because of a pothole, poor road or defective sidewalk. There are state mandated residential and commercial bicycle laws, which entitle cyclists to observe different traffic rules than cars, trucks and other motorized vehicles. This may mean that the cyclist is not legally responsible for an accident.
Boating Accidents:
Typically, powerboats such as runabouts, cabin cruisers and jet skis are the most common watercraft involved in boating accidents, although sailboats can be involved in accidents as well. The most frequent sources of injuries are caused from propeller accidents and collisions. Because personal watercraft such as jet skis cannot be steered when the throttle is released, inexperienced drivers often have collisions when confronted with an emergency. Serious personal injury and even death can occur due to a boating collision or from a person falling over the side of a watercraft and drowning. Legal claims that arise from boating collisions are typically governed by the law of negligence. Any individual who negligently operates a watercraft may be required to pay damages to an injured victim. A maritime case involving a boating accident may become formalized through civil court proceedings, or may be resolved through an informal settlement before a lawsuit is filed. The surviving family members of a fatally injured boating accident victim may be able to recover damages in a maritime wrongful death action against the defendant.
Cruise Ship Accidents:
Cruise ship accidents can include food poisoning, assault by crew members or other passengers, sexual battery, slip/trip and falls and other personal injuries. Cruise ship lines have a responsibility to make sure there are no hazardous conditions on board that can cause injury to its passengers. When cruise ship accidents occur because of poor maintenance, incompetent staff members, inadequate safety equipment, inadequate emergency precautions and/or improperly trained employees, cruise ship owners can be held legally responsible for negligence. Victims of cruise ship accidents may be entitled to damages for pain and suffering, medical bills and lost wages. The cruise ship industry restricts when and where a personal injury claim can be filed. For example, many tickets make a stipulation that an injured passenger must file a claim within one year of the cruise ship accident, and that claims must be made in a certain state.
Motorcycle Accidents:
Motorcycle riders are often exposed to dangers not met by automobile drivers and other motorists on the road. The lack of any substantial protective barriers, as well as the difficulty that other motorists may have in seeing or stopping for a motorcycle, leaves riders prone to serious personal injury in the event of an accident.
Truck Accidents:
Truck accidents are usually much more complex than car accidents, and as roadways are becoming more and more crowded, truck accidents are occurring more frequently and involving a multitude of drivers. Truck accidents can occur due to reckless driving, mechanical failures, oversized/overloaded trucks, inexperience of the truck driver, driving in bad weather, and truck driver fatigue, and can result in truck/vehicle rollover, jack-knife, or head-on and rear-end collisions. Laws and regulations are specifically designed to protect motorists from the negligence of the truck companies and/or truck drivers. A person who is injured in a truck accident, or has lost a loved one due to wrongful death caused by a truck accident, can sue the persons or party at fault.
Spinal Cord Injury:
Spinal cord injury (SCI) occurs when the nerves within the spinal canal are damaged. Most SCI's are caused by trauma to the vertebral column, affecting the spinal cord's ability to send and receive messages between the brain and the body's systems that control sensory, motor and autonomic function. Motor vehicle accidents are the leading cause of SCI, followed by acts of violence, falls, sports injuries and diseases such as polio, spina bifida and Friedreich's Ataxia. The spinal cord does not have to be severed in order for a loss of functioning to occur. In fact, in most people with SCI, the spinal cord is intact, but the damage to it results in loss of functioning.
Traumatic Brain Injury:
Traumatic brain injury (TBI) is a medical phrase used to describe the damage to the brain suffered by sudden impact or physical force to the head. Essentially, the human brain floats in a fluid substance called cerebrospinal fluid. TBI can result when the force of momentum causes the brain to impact against the skull. This type of injury, often the result of hitting your head on the windshield, pavement or object, is frequently referred to as a "closed head injury." Whiplash can also cause TBI. These closed head injuries can result in lasting physical and mental problems.
Burn Injuries:
People who have suffered and survived the agony of second, third and even fourth degree burns describe the pain they experienced as among the most severe of all traumatic injuries. Personal injuries involving severe burns commonly result from explosions, premises fires, defective products, motor vehicle collisions, electric shock, as well as accidental exposure to harmful chemicals and radiation.
Slip and Fall/Premises Liability:
Slip and fall accidents can happen anywhere and can cause serious personal injury. Most slip and falls happen in commercial settings, such as grocery stores, drug stores, office buildings, construction sites, gas stations and malls, but they also happen on private property. Premises Liability accidents can include toxic exposure, animal attacks, swimming pool accidents and amusement park ride accidents. In any event, there exist duties on the part of the property owners to maintain the property responsibly and avoid the existence of hazardous conditions.
Dangerous or defective conditions may be large or small, temporary or permanent. Therefore, investigation of the claim is essential to a successful case. Temporary conditions such as water on the floor of a grocery store, or snow and ice on the stairs of a restaurant need to be investigated quickly.
Construction/ On-the-Job Accidents:
Construction labor makes up one of the three most dangerous occupations in the United States today; each year producing thousands of debilitating injuries and wrongful deaths. Factors that contribute to construction accidents include workers lifting loads with worn and weathered cables, working on elevated platforms without fall protection or wearing defective safety harnesses and lanyards, and/or working in trenches with improper benching and using outdated tools and equipment. Farming and manufacturing accidents, as well as the oil and gas industry accidents can also cause serious injury and toxic exposure.
Toxic Exposure: Due to the tremendous growth of corporate industry in the United States over the past fifty years, the number of dangerous, toxic substances in the environment has grown significantly. Some toxic substances are shown to cause substantial injury to people, such as lead-based paint (linked to brain damage, especially in children), asbestos (linked to lung cancer and restrictive lung disease), dry cleaning and other solvents (linked to brain damage and major organ damage), pesticides such as dioxin and DDT (linked to birth injuries) and toxic landfill waste (linked to leukemia).
Dog/Animal Bites:
Every year, millions of Americans are bitten by animals. Being attacked by a dog is an extremely stressful event. Many dog bite injuries leave scars and have lasting emotional effects. In every state, a dog owner is liable for bites to people inflicted viciously by a dog that previously bit a person viciously, or that were inflicted pursuant to the command of the dog owner.
In almost all states, a bite victim can recover compensation from a person whose negligence caused the attack and from a person who violated a leash law, a trespass law applicable to dogs or other dog safety laws. The owner or keeper of a dog is strictly liable for his or her dog, even if it is the first time the dog has injured someone. As long as the injured victim was not trespassing, teasing or tormenting the dog, the keeper or owner of the dog is liable for any injuries sustained. Compensation for a dog bite can include payment for medical bills, pain & suffering, mental anxiety, fear and scarring.
Insurance Claims:
Insurance claims are a notice for reimbursement from an insurance company when the insured has suffered a loss that is covered under the insurance policy. Insurance companies cannot refuse to pay a customer's claim without "reasonable justification." This means that an insurance company must engage in a reasonable investigation and pay legitimate claims in a timely manner. If an insurance company fails to handle its customer's claim properly, it may be held accountable for resulting economic losses, including lost wages, interest on money the insured borrowed to cover expenses while insurance benefits were wrongfully withheld, and loss due to damaged credit.
Nursing Home Abuse & Neglect:
Americans are living longer than ever before. The fastest growing segment in the United States is the elderly population. As a result of this demographic shift, many elderly Americans have become residents of nursing homes during their final years. As many of these nursing homes are under-funded and understaffed, a disturbing incidence of neglect and abuse is being reported. Injuries sustained by nursing home residents due to neglect and abuse often involve the inappropriate use of physical restraints, joint contractors, overuse of sedatives, unnecessary use of urinary catheters, loss of mobility, pressure sores and lack of nutrition with weight loss.
Medical Malpractice:
Medical malpractice is the failure of a health care provider to follow the accepted standards of practice of his or her profession in the community where the service is rendered. If a physician was careless, lacked proper skills or disregarded standardized rules resulting in injury to a patient, a jury may find the health care provider liable for negligence. Hospitals can also be held liable for the negligence of their employees, including staff nurses and technicians.
Examples of Medical Malpractice include:
Failing to diagnose a tumor while reading an x-ray
Puncturing a nearby organ or tissue during surgery
Failing to order necessary and appropriate medical tests
Failing to diagnose a condition in time to treat it properly
Failing to refer a case to a medical specialist
Prescribing incorrect medication
Brain Injury
Birth Injury
Cerebral Palsy
Incorrect diagnosis that results in a failure to treat a medical condition
Failing to properly administer anesthesia
Emergency room negligence
Dental Malpractice
Cosmetic Surgery Malpractice
Birth Injury: Birth injury malpractice is the failure of an obstetrician to properly perform his or her duties; i.e. failure to administer blood tests to detect abnormalities that can result in death or serious injury to both the mother and fetus. If you have been injured because of improper medical care you may have a claim against the obstetrician/gynecologist who treated you. However, statutes of limitations bar the filing of claims after a certain period of time following the negligent act.
Cerebral Palsy: Cerebral palsy is permanent brain injuries that affect an infant in the womb, during birth, or in the months following birth and is one of the most common birth injuries in the United States. Cerebral palsy patients are subject to limited motor skills, speech difficulties and learning disabilities. When cerebral palsy occurs as the result of medical malpractice, the responsible party inflicting said injuries can be held legally responsible. Examples of medical malpractice during delivery include leaving the baby in the birth canal too long resulting in oxygen deprivation, and/or failing to perform or delaying a necessary C-section.
Anesthesia Negligence: Medical malpractice injuries can occur when anesthesia is improperly given or not given in a timely manner to a patient during a surgical procedure. If the failure of the anesthesiologist is the cause of injury or death to a patient, damages may be recoverable under the laws of medical malpractice.
Defective Products:
Products liability refers to a manufacturer or seller being held liable for placing a defective product into the hands of a consumer. Products liability cases may include defective or poorly designed machinery, tools, motor vehicle defects, recreational products, pharmaceuticals and other defective products and equipment. A person injured by a defective or dangerous product may be eligible to file a lawsuit for product liability. Damages can be recovered under one of the following categories: strict products liability; negligence or breach of warranty.
Wrongful Death:
A wrongful death occurs when a person is killed due to the negligence or misconduct of another individual, company or organization. A legal action for wrongful death belongs to the decedent's immediate family members, usually a surviving spouse and children, and sometimes parents. Under certain circumstances, unrelated minor children living with and supported by the decedent may also bring a claim for wrongful death. In order to bring a successful wrongful death cause of action, the following elements must be present:
The death of a human being caused by another's negligent or intentional conduct.
The survival of family members who are suffering the loss of financial support, love, care, comfort, supervision, guidance, household assistance and general society previously provided by the deceased.
The general rule in wrongful death lawsuit is that one is entitled to recover both economic and non-economic damages which are suffered as a result of the loss of a loved one. Economic damages in an accidental death case include an award for the financial contributions which the decedent would have made to his or her spouse, children and/or parents had he or she survived. It also includes the recovery for funeral service expenses in memory of the decedent and for burial cost. Non-economic damages include loss of love, society, companionship, comfort, affection, solace or moral support.
Attorney M.H. "Mike" Gertler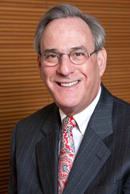 Jurisdictions:
State of Louisiana (All Districts)
Date Admitted to the Bar:
Education:
Professional Memberships & Achievements:
Member of the Louisiana State Bar Association, the Louisiana Trial Lawyers Association and the American Trial Lawyers Association.
---
Attorney Louis L. Gertler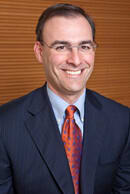 Jurisdictions:
State of Louisiana (All Districts)
Date Admitted to the Bar:
Education:
Professional Memberships & Achievements:
Louisiana State Bar Association
Louisiana Association for Justice
American Association for Justice
---
Attorney Leola M. Anderson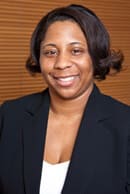 Jurisdictions:
State of Louisiana (All Districts)
Date Admitted:
Education:
Loyola University School of Law
Professional Memberships & Achievements:
Member of the Louisiana State Bar Association
National Bar Association
---
Attorney Josh Gertler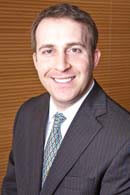 Jurisdictions:
State of Louisiana (All Districts)
Date Admitted to the Bar:
Education:
Professional Memberships:
Member of the Louisiana State Bar Association
Since 1997, the "Lead Counsel Verified" status has been granted to attorneys who possess:

The Right Professional Experience
A Spotless Record
The following attorneys at this firm are Lead Counsel Verified: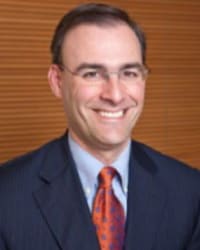 Louis L. Gertler
This attorney is Lead Counsel Verified in the following practice areas:
| Practice Area | Year |
| --- | --- |
| Medical Malpractice | Since 2009 |
| Personal Injury | Since 2009 |
| Practice Area | Year |
| --- | --- |
| Medical Malpractice | Since 2009 |
| Personal Injury | Since 2009 |
For Attorneys:
Download Lead Counsel Badge