« Back to Results
Salley & Salley, LLC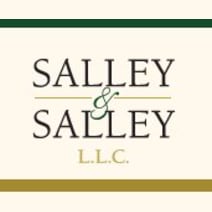 We Understand Families Because We Are One
At the experienced Metairie family law firm of Salley & Salley, LLC, we understand families because we are one.
Sandra Salley founded the firm in 1989, and her daughter, Laurel Salley, joined her team in 1998, to create the mother-daughter law firm of Salley & Salley, LLC. This family dynamic helps us to truly understand the needs of our clients and their families. In every case we handle, our commitment to our clients is apparant, and many of our clients come from referrals. Throughout the years, we have earned a strong reputation for positive results.
Family law disputes can touch many aspects of your day to day life. We understand the stress, hurt, anger, and pain that can accompany any family law matter. The attorneys and staff at Salley & Salley, LLC, are here to help you every step of the way.
We focus on an extensive range of family law matters, including:
Divorce — uncontested, contested, financially complex partitions and military divorce
Child Support, Custody and Visitation, Child relocation, and Paternity
Spousal Support and Alimony
Community property division
Prenuptial and Postnuptial Agreements
Name changes for adults and minors
Grandparents' rights and Stepparent Adoptions
Protectivie Orders
Wills and Successions
Power of Attorneys
Modification of Judgments
Litigation and Appeals
Call Salley & Salley today at 504-323-7114 to arrange your initial consultation.
With decades of combined legal experience, the attorneys at Salley & Salley, LLC have the expertise and knowledge to help you through any family law matter. We will make certain that we understand your needs and that you understand the steps needed to address them. Representation is tailored to fit your specific family law circumstance. We provide personal, compassionate, and aggressive representation to clients throughout Southeastern Louisiana.
We practice exclusively in family law, and are among a small group of Louisiana law firms that offer attorneys who are Board Certified Family Law Specialists, certified by the Louisiana Board of Legal Specialization. This certification is granted to a select number of attorneys who demonstrate a commitment to ethics, excellence and continued legal education, ensuring you that they are able to handle the most complex family law challenges. Sandra Salley was a Board Certified Family Law Specialist from 2000 until 2017, when she decided to spend a little less time in the office and more time enjoying her life. Laurel Salley has been a Board Certified Family Law Specialist since January, 2004.
Attorney Sandra S. Salley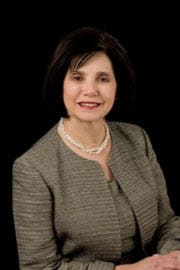 Jurisdictions:
Education:
Tulane Law School, New Orleans, Louisiana
Louisiana Tech University, Ruston, Louisiana

B.A. - 1965
Major: Psychology
Professional Memberships and Achievements:
Louisiana State Bar Association, Family Law Section, Member, 1987 - Present
Jefferson Bar Association, Member, 1987 - Present
Recognized as a Top Attorney in Louisiana, 2007 - Present
National Register's Who's Who in Executives and Professionals, 2005 - 2006
Certified Legal Specialties:
Board Certified Family Law Specialist
---
Attorney Laurel A. Salley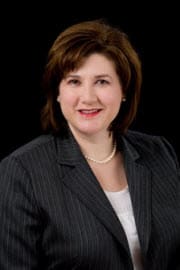 Jurisdictions:
Education:
Tulane Law School, New Orleans, Louisiana
Louisiana State University, Baton Rouge, Louisiana
Professional Memberships and Achievements:
Louisiana State Bar Association, Family Law Section, 1998 - Present
Jefferson Bar Association, 1998 - Present
Jefferson Bar Association, Young Lawyers Section, Secretary, 2001 - 2002
Jefferson Bar Association, Young Lawyers Section, Chair Elect, 2002 - 2003
Jefferson Bar Association, Young Lawyers Section, Chairman, 2003 - 2004
National Register's Who's Who in Executives and Professionals, 2005 - 2006
Lakeside Kiwanis Club, Board of Directors, 1997 - 2001
Lakeside Kiwanis Club, Vice President, 1997 - 1998
Lakeside Kiwanis Club, Member, 1997 - Present
CALI Award for Excellence - Civil Law Persons, 1996
Recognized as a Top Attorney in Louisiana , 2012 - Present
Certified Legal Specialties:
Board Certified Family Law Specialist