« Back to Results
Law Office of Ryan N. Cox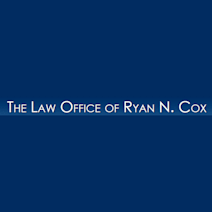 Have You Been Accused of a Crime?
Call the Law Office of Ryan N. Cox BEFORE You Talk to the Police!
If you have been charged with a crime, it is important to have an attorney present at every stage of the process to protect your rights. Attorney Ryan Cox knows the law and can help you handle your legal situation confidently. He has over 16 years of experience and founded his own law office to specialize in juvenile and criminal defense after years in private criminal defense and civil law practice. Attorney Cox works diligently to protect the rights of juveniles and adults.
Attorney Cox serves as a Traffic Hearing Officer for Jefferson Parish and has also served as a Court Attorney for the Second Parish Court, Division B. He is also a former prosecutor in Juvenile Court in Jefferson Parish and has personally prosecuted misdemeanor cases, felony cases and traffic offenses regarding juvenile offenders.
Call Attorney Cox today if you need legal assistance with any of the following Criminal Law matters:
Assault and Battery
Domestic Violence
Drug/Narcotics

Drunk Driving Defense (DUI/DWI)
Juvenile Law
Traffic Violations
To understand all facets of your criminal charge and to protect your rights, contact Attorney Ryan Cox today to schedule your free initial consultation at (504) 252-0002.
The Law Office of Ryan N. Cox serves Orleans Parish, Jefferson Parish, both Eastbank and Westbank, St. Charles Parish, and St. Bernard Parish.
Attorney Profile
Attorney Ryan N. Cox



Jurisdictions Attorney is Licensed in:
Education:
Trinity University, B.A. 1991
Paul M. Hebert Law School (LSU), J.D. 1995
Admitted To The Bar:
Professional Memberships and Achievements:
Jefferson Bar Association
Louisiana State Bar Association
United States Fifth Circuit Bar Association
Testimonials
Ryan assisted me with a problem that I really was nervous about. His office helped me out without a hitch and I was very satisfied with the results.
Kentrell L., New Orleans
---
The experience Ryan has in and around the traffic courts was extremely beneficial when I had a few issues that needed resolving. He really knows how to maximize results for his clients and I highly recommend him.
Jerri B., New Orleans
---
He is a knowledgeable, capable and extremely invested attorney. You cannot find better for any traffic issues in Jefferson Parish
Alexander O., Gretna
---
I had a DUI that I really needed help with in New Orleans. Ryan was my attorney and I could not have been happier with the result.
Travis A., New Orleans
Since 1997, the "Lead Counsel Verified" status has been granted to attorneys who possess:

The Right Professional Experience
A Spotless Record
The following attorneys at this firm are Lead Counsel Verified: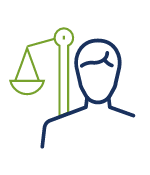 Ryan N. Cox
This attorney is Lead Counsel Verified in the following practice areas:
| Practice Area | Year |
| --- | --- |
| Criminal Defense | Since 2012 |
| Drunk Driving | Since 2012 |
| Practice Area | Year |
| --- | --- |
| Criminal Defense | Since 2012 |
| Drunk Driving | Since 2012 |
For Attorneys:
Download Lead Counsel Badge