« Back to Results
Longman Jakuback, APLC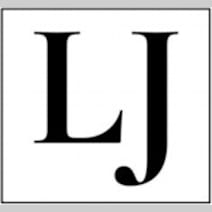 Baton Rogue Criminal Defense Law Firm
The United States was founded on principles including freedom, liberty and the presumption of innocence. No one should be found guilty before they have considered exercising these options.  
At Longman Jakuback, we are here to help you do that.
There is never a right time to hire a criminal defense attorney. If you need to you are going through the worst time of your life. There is, however, a wrong time. If you've waited until after you say the words "not guilty," you've waited much too long.  
People accused of crimes are supposed to be innocent until proven guilty. Unfortunately, it is all too common for prosecutors, the media, and public perception to convict people before they even see the inside of a courtroom.  Individuals who have been arrested, who have been contacted by law enforcement, or who are in the midst of a criminal investigation already have a ticking clock going. Whether you are facing criminal charges or have just found out that you are under investigation, it is vital that you select the right defense team to represent you immediately. Any accusation, no matter how trivial, can quickly turn into a complex criminal charge.  
Contact us today if you need legal assistance with any of the following:
Cyber-crimes
Drug Crimes
Grand Juries & Investigations
Mental Health, Mitigation, & Sentencing
Sex Crimes
Violent Crimes
Immigration
Should your case go to trial, the attorneys of Longman Jakuback excel at making your side of the story heard in front of a jury of your peers. They have the confidence, experience, and willingness to stand up and fight for the rights of the accused no matter the case and no matter the odds. Going to trial can be some of the scariest moments of your life—at Longman Jakuback, you will never go through those moments alone. Call today at 225-338-4088 to arrange your free initial consultation.
Attorney Jacob Longman
Jacob Longman is a senior partner at Longman Jakuback, specializing in violent crimes and Post-Conviction. He earned a bachelor's degree from LSU in Literature and History. After completing his bachelor's degree, he served  in both law enforcement and the military. He then returned to LSU for law school, graduating from the Paul M. Hebert School of Law in 2017.  Criminal defense work is his passion, and he enjoys reading, spending time with his fiancé and dogs, and watching sports – he roots for LSU, the New England Patriots, and the Boston Red Sox.    
While in law school, Jacob Longman worked as a law clerk in the 19th Judicial District and as an intern and investigator at the East Baton Rouge Office of the Public Defender. After passing the Louisiana Bar Exam, he had the opportunity to open his own law firm with Kathryn Jakuback. Since the opening of their firm in 2017, they have worked successfully on many cases, including multiple cases as co-counsel with Jim Boren. Jacob is licensed to practice in all federal and state courts in Louisiana.