Whonsetler Law, PLLC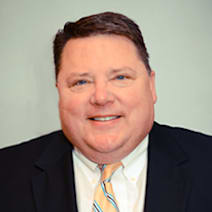 Trusted Legal Guidance
Over the last twelve years, Scott has concentrated his practice in the areas of medical malpractice and long term care defense. He is licensed to practice in the States of Indiana, Kentucky and Ohio. In Kentucky, he was the retained attorney for the 1,600 physicians insured by the PIE Mutual Insurance Company.
Scott handles cases of a minimal severity of $300,000 or more and has handled cases in almost every medical specialty. Particular areas of concentration have been Surgery-General/Vascular, Obstetrical, Neurological, Urological, Orthopedic/Hand/Plastic, Cardiology and Radiology as well as Family Practice. He is also listed in the top 20 "Most Prolific Trial Attorneys from 1998 to 2008" by The Kentucky Trial Court Reporter. He was selected by Law & Politics Magazine's as one of Kentucky's 2009 Super Lawyers and named to Cambridge's Who's Who's in Professionals in 2009.
Contact Scott P. Whonsetler today if you need legal assistance with any of the following:
Insurance Defense
Medical Malpractice
Nursing Home Defense
Call 502-895-2297 today to arrange your free initial consultation.
Attorney Scott P. Whonsetler
Bar Admissions:
Education:
University of Louisville, Louisville, Kentucky
Wittenberg University, Springfield, Ohio
University of Kentucky, Lexington, Kentucky
Exeter University, Exeter, England