Simms Russell Law, PLLC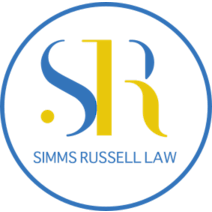 Divorce | Serving Louisville, KY
Simms Russell Law, PLLC, a local Divorce firm with years of experience helping clients in the Louisville, Kentucky area.
Average Experience:
16 years
Experience, Compassion, and Knowledge
Families come in all shapes and sizes with unique and individual needs. We recognize that each case is different and requires individual attention. Here at Simms Russell Law we tailor our representation to suit each client's specific needs. Allison and Rebecca are experienced litigators dedicated to supporting their clients through this difficult process.
Our firm is devoted exclusively to the practice of family law. We routinely handle a variety of family law cases from uncontested divorces to matters involving complex financial and custody issues. Each case is different, and we have the experience, compassion, and knowledge to handle your case.
Our experience on a wide range of family law issues spanning a variety of practice areas has given us an in-depth understanding of our clients' legal requirements, uniquely positioning us to provide the most responsive, efficient, and effective legal solutions available. 
Contact us today if you need legal assistance with any of the following:
Family Law
Child Custody
Contested Divorce
Domestic Violence
Enforcement of Orders
Mediation of Disputes
Uncontested Divorce
Appellate Practice
Adoption
Surrogacy
Egg, Sperm, or Embryo Donation Contracts
Call today at 502-709-9900 to arrange your free initial consultation.
Attorney Allison Russell
Allison was admitted to the practice of law in 2006. She divides her practice between Family Law and Family Law Appeals. Allison previously served as a Staff Attorney to the Honorable Judge Judith McDonald-Burkman in Jefferson County. She has also worked in the areas of Creditors' Rights and Insurance Defense. While in law school, Allison competed on both the American Trial Lawyers Association Mock Trial Team and the Kentucky Intrastate Mock Trial Team. During law school, Allison also served as a Court Appointed Special Advocate for abused and neglected children in Jefferson County. The issue of grandparents' rights in Kentucky is very important to her. Allison has given numerous lectures across the state on grandparents' rights and successfully litigated a grandparents' visitation case to the Supreme Court of Kentucky, which is currently the leading case on grandparent visitation in the state. In her spare time, Allison enjoys writing children's books.
---
Attorney Rebecca Simms
Rebecca grew up in Lebanon, Kentucky. She attended Western Kentucky University where she competed for the nationally and internationally acclaimed Forensics Team. Rebecca did not immediately enter law school. After a year working for a law firm as a receptionist/legal assistant, she enrolled in Brandeis School of Law at the University of Louisville. At Brandeis, Rebecca was a member of the Student Bar Association, the International Law Society and received the highest grades in both Trial Practice and Constitutional Law I.  During her last year in law school, Rebecca created the first team for and competed at the Willem C Vis International Commercial Arbitration Moot in Vienna, Austria.  Today, she practices only family law. Her practice varies from uncontested divorce and custody cases to high-end, litigious divorces. She also handles domestic violence cases, enforcement of court orders, and adoptions.  When not practicing law, she enjoys spending time with her husband and two children, dabbling in art, and playing softball. 
---
Attorney Shanna Ballinger
Shanna Ballinger graduated Magna Cum Laude from the University of Louisville Brandeis School of Law in May 2020. She received her Bachelor's Degree from Western Kentucky University in 2013.
In addition to family law, Shanna also devotes her time to Simms Russell's fertility law practice area. Shanna understands the pain and struggle of fertility issues, and after multiple miscarriages, she was finally blessed with her own rainbow babies. Her greatest hope is to help others create the family they have always wanted, whether it be through adoption, surrogacy, or other reproductive technology.
While at UofL, Shanna was a member of the University of Louisville Law Review, an Ed Perry Mediation Fellow, and an Academic Fellow. She also made the highest class grades in Decedent's Estates and Trusts and Professional Responsibility. When she is not working, she likes to spend time with her husband and two sons and read books totally unrelated to the law.