Helping Workers and Families Affected by Asbestos and Mesothelioma
If you or someone you love suffers from mesothelioma in Kentucky, you need a local law firm that is respected and known for its trial results. Many law firms seeking to take your case are not located in Kentucky and simply do not understand Kentucky exposure sites, employers in the state, Kentucky law or Kentucky juries.
At Satterley & Kelley PLLC in Louisville, we have more than 20 years of experience trying asbestos and mesothelioma cases in Kentucky. As the result of our successes, which include millions of dollars in verdicts and settlements, we are known as one of the leading Kentucky law firms for mesothelioma and other asbestos-related illnesses.
Understanding The Cause of Mesothelioma
Mesothelioma is a rare form of cancer caused by direct and indirect exposure to asbestos. Mesothelioma develops from the mesothelium, a thin protective lining that covers many of the body's vital organs. There is no known cure for mesothelioma, but early diagnosis and treatment options provide a better opportunity to fight this disease.
For over a century, workers have developed mesothelioma as the result of exposure to asbestos on the job. The harsh reality is that large corporations continue to manufacture and distribute products containing asbestos, knowing too well the dangers of exposure. This has not only put unsuspecting industrial workers in harm's way, but also contributed to the elevated presence of asbestos in homes, schools and workplaces. According to the Occupational Safety and Health Administration (OSHA), as many as 1.3 million people in the United States go to a workplace where they are exposed to significant amounts of asbestos.
Protecting Your Rights
Our attorneys have represented victims of asbestos exposure and asbestos-related mesothelioma for over 20 years, and we have a detailed and far-reaching network of information at our disposal, including a list of job sites in Kentucky where workers were exposed to asbestos. We represent people who have developed mesothelioma, as well as family members of mesothelioma victims.
Call 502-230-9337 today to arrange your free initial consultation.
Attorney Profile
Attorney Paul J. Kelley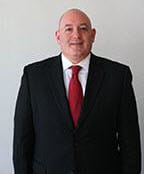 Bar Admissions
Kentucky, 2001
U.S. District Court Eastern District of Kentucky
U.S. District Court Western District of Kentucky
U.S. Court of Appeals 6th Circuit
U.S. Court of Appeals 8th Circuit
Education
University of Dayton School of Law, Dayton, Ohio
University of Louisville
Professional Associations and Memberships
Kentucky Justice Association, Board of Governors, December 5, 2014 - Present
Louisville Bar Association
Kentucky Bar Association
American Association of Justice
American Bar Association