Law Office of James M. Brun, LLC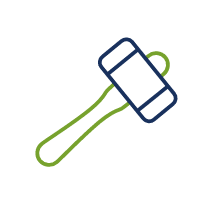 Sex Crime | Serving Overland Park, KS
Overland Park Sex Offenses Law Firm
The Experience, Knowledge and Resources to Help You Fight the Charges That You Face.
Call Us Today!
Facing criminal charges is always stressful. Your liberty may be on the line, with a prison sentence waiting if you don't get the help you need to push back hard. I am James M. Brun, a proven criminal defense attorney. From my office in Overland Park, I provide focused and effective defense against a wide range of criminal charges in Kansas. Call now to discuss your specific circumstances. My phones are answered 24/7.
Much of my practice focuses on the defense of high-stakes cases such as federal crimes and sex offenses. I also defend a full range of drug crimes and DWI/DUI charges, as well as assault cases. Prior to becoming a lawyer, I interned with the St. Louis Metropolitan Sex Crimes Unit. As an attorney, I served as chief counsel for a well-respected school district. I put all of my wide-ranging knowledge at the service of my clients as I work to resolve the charge. I have taken countless cases to trial, but I also know how to work aggressively to pursue reduced or dismissed charges in cases that include:
Sex Offenses
Federal Charges
DWI/DUI
Drug Crimes
Call Attorney James M. Brun, Esq. today at 913-826-6229 to arrange your free initial consultation.
Attorney James M. Brun, Esquire
Jurisdictions:
Kansas
Missouri
U.S. District Court District of Kansas
Professional Memberships and Achievements:
TA/Lecturer Criminal Law/Federal Civil Procedure, Shepard Broad Law Center, 2005
TA/Lecturer Contracts, Shepard Broad Law Center, 2004