« Back to Results
Crabtree Law Office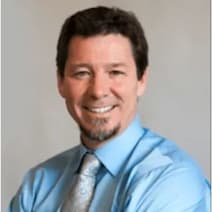 Skilled & Compassionate Legal Services
Our loved ones hold such a valuable place in our lives, and if we lose someone due to the actions or negligence of another party, it leaves us broken and searching for answers. Even in the midst of your sadness, you should know that there are legal options available to you.
For people who have experienced a loss in their lives due to a possible wrongful death situation, moving forward with their lives often requires finding closure by seeking to hold the responsible party accountable for what happened. A skilled wrongful death attorney can help you in this pursuit.
I choose my cases carefully so I can provide the individualized, personal attention your situation deserves. You may be entitled to financial damages—including compensation for funeral expenses and possible lost earnings. We will sit down together and I will explain the options available to you.
If your family has been affected by the death of a loved one and you believe you have grounds for a wrongful death case, you can benefit from the services of an experienced wrongful death attorney. Reach out to me at Jim Crabtree Law today to schedule your free consultation at my Lenexa office.
Contact us today if you need legal assistance with any of the following:
Personal Injury
Medical Malpractice
Nursing Home Abuse
Wrongful Death
Car Accidents
Truck Accidents
Call 913-871-2773 today to arrange your free initial consultation.
Attorney James "Jim" Crabtree
At Crabtree Law Office we believe in a client-centered approach to the practice of law. I take my role as a counselor as seriously as my role as an advocate and persuader. I believe that every client deserves respect, time and to have their individual case treated as a top priority. As a result, I try to limit the number of cases I take so that I can provide the level of service that I would want if I, or a family member, were seriously injured.
Bar Admissions:
Missouri State Bar - 1993
Kansas State Bar - 1994
Education:
J.D., University of Missouri - 1993
B.S., Emporia State University - 1990