We Treat All Our Clients with Respect, Loyalty, and Professionalism.
No other area of the law allows the government to intrude more deeply into the life of an individual, or into the dealings of a business, than criminal prosecution. The search of your body, your home, or your vehicle by the government – with or without a warrant – is just one feature of criminal prosecution that makes it uniquely personal. Another is the potential loss of significant individual freedoms, including the right to personal liberty; the right to travel; the right to privacy; the right to associate; the right to free speech; and the privilege to operate a motor vehicle, watercraft, or aircraft. Equally distressing, once a prosecution begins, the public often considers the accused to be guilty of the crime charged, before any evidence has been presented in court.
For these and other reasons, Gyllenborg & Brown handles a client's criminal defense confidentially, ethically, and zealously. We also scrupulously honor our client's wishes regarding the resolution of the case. At Gyllenborg & Brown, we discuss potential legal issues and possible outcomes of the case with our client so he or she can make well-informed decisions about how the case should proceed. The client who desires a trial to a jury or a judge will get a seasoned and experienced criminal defense trial lawyer. The client who wishes to have the case resolved quickly and discreetly without trial will get a skilled negotiator and a zealous advocate.
Contact Gyllenborg & Brown today if you need legal assistance with any of the following:
Criminal Law
DUI, DWI, OUI
Drug Crimes
Violent Crimes
Sex Crimes
White Collar Crimes
Juvenile Crimes
Diversion
Expungement
Criminal Investigation
Appeals
State Court
Municipal Court
Federal Court
Call 913-782-1400 today to arrange your free initial consultation.
Attorney Profiles
Attorney Scott C. Gyllenborg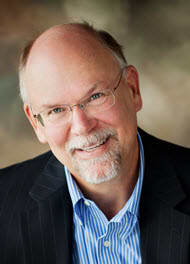 Jurisdictions:
1988, Kansas
U.S. District Court, District of Kansas
U.S. Court of Appeals, Tenth Circuit
2005, U.S. Supreme Court
2006, Missouri
U.S. District Court, Western District of Missouri
Education:
University of Kansas, J.D.
Professional Memberships and Achievements:
Johnson County (Member, 1989-present; President-Elect, 2005-06; President, 2006-07; Criminal Law Bench/Bar Committee, Member, 1991-present, Co-Chairman, 2000-06, Vice-Chairman, 2009-present; The BarLetter, Co-Editor, 2005-10, Editor, 2010-present; Membership Committee, Chairman, 2009-present)
Kansas City Metropolitan (Sustaining Member; Criminal Law Bench Bar Committee; Federal Court Advocates Section, CLE Committee, 2009; Membership Committee, Co-Chairman, 2010-present)
Kansas (Member, 1988-present, Criminal Law Section)
American (Member, 1988-present, Criminal Justice Section: Ethics, Gideon & Professionalism Committee; Litigation Section)
Bar Associations; National Association of Criminal Defense Lawyers; National Conference of Bar Presidents (Membership Committee)
Earl E. O'Connor American Inn of Court (Master of the Inn)
---
Attorney Christopher T. Brown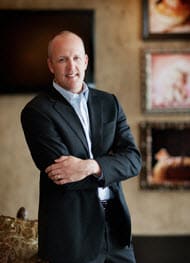 Jurisdictions:
2003, Kansas; U.S. District Court, District of Kansas
Education:
B.A. English, University of Kansas, 1994
J.D., Washburn School of Law, 2003
Professional Memberships and Achievements:
Kansas Bar, Johnson County Bar Association
Kansas Association of Criminal Defense Lawyers