Kansas Criminal Defense Law Firm
Kennyhertz Perry is a business and litigation law firm representing clients in various industries. Founding partners, veteran Kansas City lawyers, John Kennyhertz and Braden Perry, have built a firm that provides a unique mix of top law firm quality knowledge, practical experience, and pragmatic business solutions.
Business owners and entrepreneurs understand what it takes to be successful. They need lawyers who understand and appreciate the problems, risks and issues of business ownership.
Contact Kennyhertz Perry today if you need legal assistance with any of the following:
Criminal Law
Startup Law
Government Enforcement
Transactional Law
Business Litigation
Mergers & Acquisitions
Regulatory & Compliance
Kennyhertz Perry seeks to provide the quality legal service you expect from a national firm at the exceptional value of a boutique firm. With private practice, federal enforcement, and a unique private equity background, Kennyhertz Perry offers a unique perspective. Call Kennyhertz Perry today at 913-871-5885 to arrange your free initial consultation.
Attorney John Kennyhertz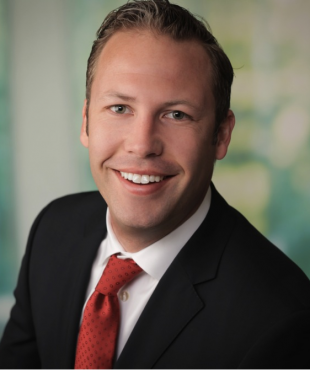 A Kansas City native, attorney John Kennyhertz previously served General Counsel for a Kansas City-based private equity firm, and now focuses his practice on business transaction and corporate law matters. In his former capacity as General Counsel, Mr. Kennyhertz was responsible for the oversight and management of the private equity firm's non-real estate legal matters, as well as the risk management and compliance for each entity comprising the firm's portfolio. Prior to this role, Mr. Kennyhertz spent 2011 advising various private equity firms on initiatives relating to financial services from his west coast office in Newport Beach, California.
Mr. Kennyhertz has extensive experience in the areas of domestic and international e-commerce; debt collection; consumer data privacy; ACH and payment systems; MSB licensing; online marketing and lead generation. Mr. Kennyhertz advises clients on federal statutes and regulations, including Fair Debt Collections Practices Act (FDCPA), Gramm-Leach-Bliley Act ("GBL"), Federal Trade Commission ("FTC") and Consumer Financial Protection Bureau ("CFPB") compliance issues. He provides a unique blend of legal, technical and practical business advice.
---
Attorney Braden Perry
A former federal enforcement attorney and veteran in regulatory compliance and white collar defense, Mr. Perry has expertise and consults with clients throughout the United States in areas of internal investigations, enforcement matters, regulatory issues, and corporate transactions, including advising on mergers and acquisitions in highly complex regulatory structures. He is a Certified Anti-Money Laundering Specialist (CAMS), and has a deep understanding and first-hand experience with BSA/AML, antitrust, securities, financial institutions, commodities, the Foreign Corrupt Practices Act (FCPA), and other emerging compliance and enforcement issues.
He also serves on the Criminal Justice Act (CJA) panels for the United States District of Kansas and Western District of Missouri, representing individuals in federal criminal cases who are unable for financial reasons to retain counsel. Mr. Perry is a frequent speaker on emerging legal topics and featured as a regulator contributor and media source with a variety of financial and legal publications, including Reuters, Forbes, Institutional Investor, Motherboard, Compliance Week, Minyanville, Law360 and ValueWalk, and Nerd Wallet among others.