« Back to Results
Keller & Keller, Injury Attorneys Since 1936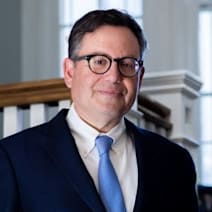 Personal Injury | Serving Indianapolis, IN
In Indianapolis, Indiana, Keller & Keller, Injury Attorneys Since 1936, a local practice, helps clients with their Personal Injury problem.
Average Experience:
19 years
Tell Them You Mean Business
At Keller & Keller, we go above and beyond to serve our clients. We pride ourselves on providing excellent customer service with full and open communication. We provide each client with personalized, first-class service because we understand the importance of providing them with guidance during their most difficult time.
Both our peers and our previous clients can attest to our reputation and record of success. Our experience speaks for us.
When you hire us, we work for you and we fight to win. We handle the insurance company so that you can focus on the road to recovery.
Contact us today if you need legal assistance with any of the following: 
Car Accidents
Semi-Truck Accidents
Motorcycle Accidents
Wrongful Death
Social Security Disability
Medical Malpractice
Dog Bites
Defective Prescription Drugs
Call 317-978-9417 today to arrange your free initial consultation. 
­­­Attorney Jim Keller
Jim Keller has practiced with Keller & Keller since 1989. He has represented clients whose problems range from closed head injuries to wrongful death actions. His practice has a strong focus towards helping victims of serious automobile and semi-truck accidents.
After receiving his undergraduate degree from Indiana University, Mr. Keller then obtained his Juris Doctor (J.D.) from the Thomas M.Cooley Law School in the state of Michigan. He is honored to bear the title of Super Lawyer, as well as included in the Million Dollar Advocates Forum.  He is mentioned in the publication "Best Lawyers" and is a current member of the Association of Trial Lawyers of America, Indiana Trial Lawyers Association, and the Marion County Bar Association.
Mr. Keller has received a "superb" rating from AVVO. Avvo's lawyer directory provides Avvo-rated profiles, client reviews, and peer endorsements for 97 percent of all lawyers in the United States. Mr. Keller's AVVO is the highest rating available.
"It's my belief that if you don't have a strong desire to help people, you have no business being a trial lawyer."
addition to the personal attention given to each of his clients, Mr. Keller also lends his efforts and resources to the community in which he resides. Particularly of note is Mr. Keller's role as founder and President of the Samantha House Foundation. Mr. Keller invites you to read more about Samantha's courageous story here. As well, Mr. Keller is also a board member of I.U. Hillel and past President of Temple B'nai Shalom.
Away from the office, Mr. Keller enjoys spending time with his wife, Wendy, and their three daughters. His hobbies include competitive tennis and golf. Jim has a strong sense of local community and enjoys local volunteer work.
As a family-owned firm, Mr. Keller has always believed customer service must remain one of the firm's highest priorities. Simply said, every client receives personal attention and a professional experience from our entire staff. When you need help, we make your needs a priority. Mr. Keller believes this is at the core of Keller & Keller's success.
"When you hire Keller & Keller, you're the boss, and your case won't be settled until you give us final authority to do so. At Keller & Keller, we believe that serving our client is Job #1."
Since 1997, the "Lead Counsel Verified" status has been granted to attorneys who possess:

The Right Professional Experience
A Spotless Record
The following attorneys at this firm are Lead Counsel Verified: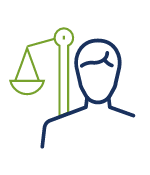 Daniel Thomas Cornish
This attorney is Lead Counsel Verified in the following practice areas:
| Practice Area | Year |
| --- | --- |
| Personal Injury | Since 2022 |
| Practice Area | Year |
| --- | --- |
| Personal Injury | Since 2022 |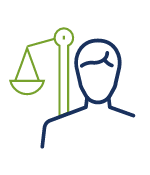 Timothy E. Burns
This attorney is Lead Counsel Verified in the following practice areas:
| Practice Area | Year |
| --- | --- |
| Appellate | Since 2022 |
| Social Security Disability | Since 2022 |
| Practice Area | Year |
| --- | --- |
| Appellate | Since 2022 |
| Social Security Disability | Since 2022 |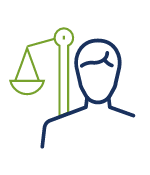 Michael Hult
This attorney is Lead Counsel Verified in the following practice areas:
| Practice Area | Year |
| --- | --- |
| Litigation and Appeals | Since 2022 |
| Personal Injury | Since 2022 |
| Practice Area | Year |
| --- | --- |
| Litigation and Appeals | Since 2022 |
| Personal Injury | Since 2022 |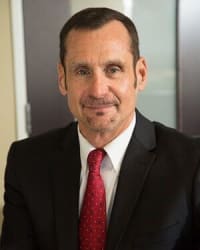 Randall L. Juergensen
This attorney is Lead Counsel Verified in the following practice areas:
| Practice Area | Year |
| --- | --- |
| Personal Injury | Since 2022 |
| Practice Area | Year |
| --- | --- |
| Personal Injury | Since 2022 |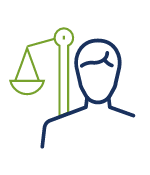 Zachary Farmer
This attorney is Lead Counsel Verified in the following practice areas:
| Practice Area | Year |
| --- | --- |
| Personal Injury | Since 2022 |
| Practice Area | Year |
| --- | --- |
| Personal Injury | Since 2022 |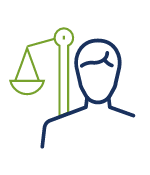 Aaron Williams
This attorney is Lead Counsel Verified in the following practice areas:
| Practice Area | Year |
| --- | --- |
| Personal Injury | Since 2022 |
| Practice Area | Year |
| --- | --- |
| Personal Injury | Since 2022 |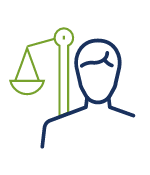 Rachel Reising
This attorney is Lead Counsel Verified in the following practice areas:
| Practice Area | Year |
| --- | --- |
| Personal Injury | Since 2022 |
| Practice Area | Year |
| --- | --- |
| Personal Injury | Since 2022 |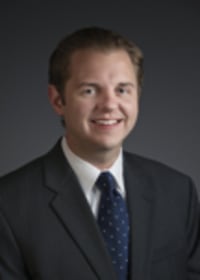 Jameson A. Young
This attorney is Lead Counsel Verified in the following practice areas:
| Practice Area | Year |
| --- | --- |
| Social Security Disability | Since 2022 |
| Practice Area | Year |
| --- | --- |
| Social Security Disability | Since 2022 |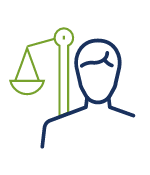 George Skelly
This attorney is Lead Counsel Verified in the following practice areas:
| Practice Area | Year |
| --- | --- |
| Personal Injury | Since 2022 |
| Practice Area | Year |
| --- | --- |
| Personal Injury | Since 2022 |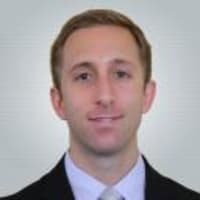 Nick Lavella
This attorney is Lead Counsel Verified in the following practice areas:
| Practice Area | Year |
| --- | --- |
| Social Security Disability | Since 2022 |
| Practice Area | Year |
| --- | --- |
| Social Security Disability | Since 2022 |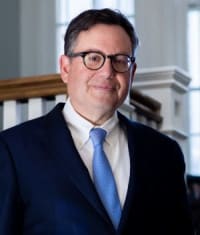 James R. Keller
This attorney is Lead Counsel Verified in the following practice areas:
| Practice Area | Year |
| --- | --- |
| Personal Injury | Since 2022 |
| Practice Area | Year |
| --- | --- |
| Personal Injury | Since 2022 |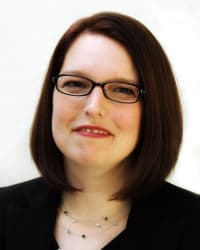 Lori M. Craig
This attorney is Lead Counsel Verified in the following practice areas:
| Practice Area | Year |
| --- | --- |
| Social Security Disability | Since 2022 |
| Practice Area | Year |
| --- | --- |
| Social Security Disability | Since 2022 |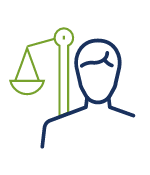 Michael G. Duran
This attorney is Lead Counsel Verified in the following practice areas:
| Practice Area | Year |
| --- | --- |
| Personal Injury | Since 2022 |
| Practice Area | Year |
| --- | --- |
| Personal Injury | Since 2022 |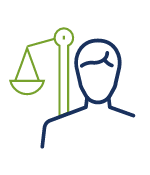 Samantha Drum
This attorney is Lead Counsel Verified in the following practice areas:
| Practice Area | Year |
| --- | --- |
| Personal Injury | Since 2022 |
| Practice Area | Year |
| --- | --- |
| Personal Injury | Since 2022 |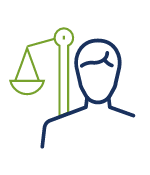 Daniel Jordan Armstrong
This attorney is Lead Counsel Verified in the following practice areas:
| Practice Area | Year |
| --- | --- |
| Personal Injury | Since 2022 |
| Practice Area | Year |
| --- | --- |
| Personal Injury | Since 2022 |
For Attorneys:
Download Lead Counsel Badge