Over $200 Million Dollars Recovered For Our Clients
Whether you have been seriously injured in a car accident, a workplace accident, at the hospital, or even in an icy parking lot, you should have someone on your side whose only job is to make sure your right to compensation is protected.
The personal injury lawyer you hire to help you matters. Make sure you have a professional on your side with a proven reputation and an unwavering commitment to your case.
The Lake County personal injury attorneys at Salvi & Maher, L.L.C. work tirelessly to make sure clients throughout the Chicagoland area have the resources they need when they have been injured as a result of someone else's negligence. Our highly experienced personal injury trial lawyers can put decades of individual and combined success to work for you.
Contact Salvi & Maher today if you need legal assistance with any of the following:
Personal Injury
Motor Vehicle Accidents
Recreational Vehicle Accidents
Airline Injuries
Railroad Injuries
Wrongful Death
Serious Injury
Workers' Compensation
Premises Liability
Medical Malpractice
Defective Products
Amusement Park Injuries
Our law firm is built on the foundation of helping people who have suffered needlessly. If you have been injured and need to make sure your family will have full and fair access to compensation, do not hesitate to call our office today at 844-215-5077 to arrange your free initial consultation.
Attorney Albert Salvi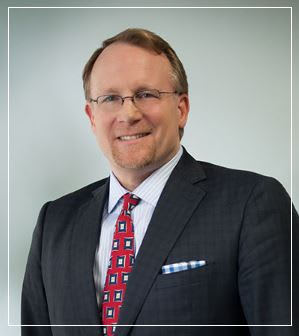 Bar Admission:
Wisconsin, 2015
California, 1987
Illinois, 1985
Education:
University of Illinois College of Law, Champaign, Illinois
University of Notre Dame
Professional Memberships and Achievements:
Lake County Bar Association
Illinois House of Representatives
Illinois General Assembly Representing Western Chicago
Republican Party for the U.S. Senate, 1996
Illinois Secretary of State, 1998
National Federation of Independent Business (NFIB)
Illinois State Bar Association
Illinois Trial Lawyers Association
American Society of Legal Advocates
Elite Lawyer, 2019
Distinguished Legal and Ethical Standards, Martindale-Hubbell, 2018 - Present
Client Champion Silver Rating, Martindale-Hubbell, 2017 - Present
Top 10 Personal Injury Attorney of Illinois, American Jurist Institute, 2017
10 Best Award, American Institute of Legal Counsel, 2016
Top 100 Lawyers, American Society of Legal Advocates, 2016-2017
Top One Percent Award, National Association of Distinguished Counsel, 2015-2016
High Rating in Legal Ability and Ethical Standards, Martindale-Hubbell, 2015
Litigator Award, Trial Lawyers Board of Regents, 2014
Client Distinction Award, Martindale-Hubbell and Lawyers.com, 2014
---
Attorney Michael E. Maher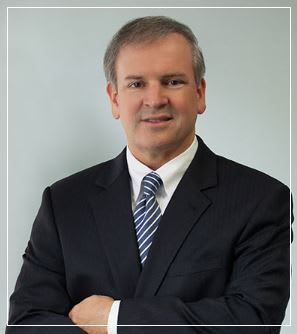 Bar Admission:
Education:
DePaul University College of Law, Chicago, Illinois
Loras College
Professional Memberships and Achievements:
Avvo, Top Attorney
Illinois Trial Lawyers Association
---
Attorney Kathy Salvi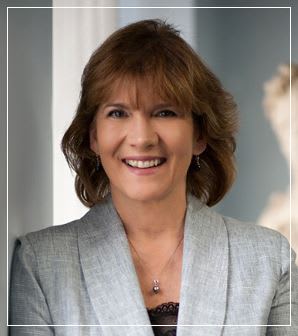 Bar Admission:
Education:
Chicago-Kent College of Law
Loyola University, Chicago
Professional Memberships and Achievements:
Lake County Bar Association
National Federation of Independent Business (NFIB)
Illinois State Bar Association
McHenry County Bar Association
Illinois Trial Lawyers Association
DuPage County Bar Association
Kane County Bar Association
Wrongful Death
$14 million - Wrongful Death
$12 million - Wrongful Death
$6 million - Wrongful Death
$5 million – Wrongful Death
$1.687 million – Wrongful Death
$955,000.00 – Wrongful Death
$750,000.00 – Wrongful Death
$656,222.00 – Wrongful Death
$425,000.00 – Wrongful Death
$200,000.00 – Wrongful Death/Medical Malpractice
Auto Accidents
$5 million - Auto Accident
$2 million - Auto Accident
$1.5 million - Auto Accident
$950,000.00 – Auto Accident
$820,000.00 – Auto Accident
$555,000.00 – Auto Accident
$500,000.00 – Auto Accident
$500,000.00 – Auto Accident
$494,456.00 – Pedestrian vs. Auto
$409,584.00 – Wisconsin Verdict – Auto Accident
$337,300.00 – Auto Accident
$334,000.00 – Bicycle vs. Auto Accident
$300,000.00 – Auto Accident
$300,000.00 – Auto Accident
$286,666.00 – Auto Accident
$274,000.00 – Auto Accident
$241,880.00 – Auto Accident
$240,000.00 – Motorcycle Accident
$201,000.00 – Auto Accident
$200,000.00 – Auto Accident
$200,000.00 – Auto Accident
$200,000.00 – Auto Accident
$193,648.00 – Hawaii Verdict – Auto Accident
$192,654.00 – Auto Accident
$190,896.00 – Auto Accident
$181,381.00 - Illinois Verdict - Auto Accident
$180,000.00 – Auto Accident
$151,753.00 – Auto Accident
Medical Malpractice
$900,000.00 – Medical Malpractice
$100,000.00 – Medical Malpractice
Premises Liability
$400,000.00 – Slip & Fall/Premises Liability
$275,000.00 - Slip & Fall
$212,625.00 – Slip & Fall
$207,228.00 – Dog Attack
$180,000.00 – Slip & Fall
$165,000.00 – Premises Liability
$150,000.00 – Slip & Fall
$142,885.00 – Slip & Fall
$120,000.00 – Dog Bite
Other
$375,000.00 – Jet Ski Accident
$336,600.00 – General Negligence
$215,000.00 – Construction Injury
$200,000.00 – Salmonella Poisoning
$175,000.00 – Car Defect Causing Injury
$145,000.00 – Legal Malpractice