« Back to Results
John J. Malm & Associates, P.C.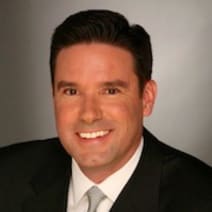 Call a Compassionate Attorney Who Will Fight for Fair Compensation
Choosing a Naperville personal injury attorney to represent you is an important decision. The attorney's qualifications and past experience in handling the type of case involved is important. You should be confident that he or she not only possesses the necessary level of skill as a litigator, but will also devote the time, energy and resources necessary to effectively litigate and resolve your case in a timely manner. Your case is too important to settle for less.
When it matters most to you or your family, don't settle for less. Get a lawyer who gets results. Call and speak directly with Naperville personal injury attorney, John J. Malm, and receive a free, no-obligation consultation concerning your important case.
Contact John J. Malm & Associates today if you need legal assistance with any of the following:
Ankle Injuries
Asbestos & Mesothelioma
Back & Neck Injuries
Bicycle Accidents
Birth Injuries
Broken Bones / Fractures
Burn Injuries
Car Accidents
Construction Accidents
Dog Bites & Animal Attacks
Dram Shop and Tavern Keeper Liability
Drunk Driving Accidents
Illinois Uninsured / Underinsured Motorist Claims
Lead Poisoning
Medical Malpractice
Motorcycle Accidents
Nursing Home Abuse & Neglect
Pedestrian Accidents
Products Liability
Scars / Lacerations
Sexual Abuse & Assault
Shoulder Injuries
Slip & Fall / Premises Liability
Spinal Cord Injuries
Sports Injuries
Train Accidents
Truck Accidents
Work Injuries / Workers' Compensation
Wrongful Death
Call Attorney John Malm today at 630-381-0031 to arrange your free initial consultation.
Attorney John Joseph Malm
Jurisdictions:
Illinois, 1993
U.S. District Court, Northern District of Illinois, 1993
Education:
J.D., cum laude, Valparaiso University School of Law, Valparaiso, Indiana, 1993

Articles Editor, Valparaiso University Law Review
Justice, Valparaiso University Moot Court Executive Board, Member
Valparaiso University Moot Court Society
Hon. Phillip C. Jessup International Law Moot Court Team, Member

B.A., Augustana College, Rock Island, Illinois, 1988
Professional Memberships and Achievements:
Illinois State Bar Association
Illinois Trial Lawyers Association
DuPage County Bar Association
Kane County Bar Association
Will County Bar Association
Verdicts & Settlements
Confidential. DuPage County, Illinois. A wrongful death settlement was reached by sports injury lawyer, John Malm, on behalf of the family and survivors of Eric Lederman, a 12-year-old Oswego boy, who tragically died after being struck by a baseball during a warm-up at a PONY league travel baseball game in Wheaton, Illinois. The Oswego Baseball & Softball Association ("OBSA") team was playing its season opener when Eric was struck in the neck by a baseball thrown to him during a pitching warm-up off the field. He was not wearing a catcher's helmet, mask or protective gear. In the settlement, which was reached after a mediation, OBSA has agreed to adopt " The Eric Lederman Rule", a new safety rule that requires at least one coach be dedicated to the supervision of players while warming up off the field, and to help ensure the use of safety equipment. PONY league baseball has enacted a new rule interpretation that incorporates the provisions of the Eric Lederman Rule; the new rule will take effect nationally beginning in 2014.
Confidential. DuPage County, Illinois. A confidential product liability settlement with the Ford Motor Company was reached by car accident lawyer, John Malm, on behalf of a Hinsdale woman and her children who suffered multiple injuries in a van rollover incident on I-88 in Naperville, Illinois. The lawsuit alleged that the extended van ("E-series") was defective and that the woman's injuries, as well as those of her children, were caused or contributed to by the vehicle's design.
$3,000,000. Kankakee County, Illinois. A policy limits settlement totaling $3,000,000 was reached by attorney John J. Malm and others, concluding a lawsuit brought on behalf of the owners and tenants of the River Valley recycling plant in Kankakee, Illinois. On September 2, 2011, a fire erupted on the building's roof, resulting in a total loss. A roofing contractor working at the site that day had placed its propane burning equipment on the roof when it left early for the holiday weekend. An investigation by the Kankakee Fire Department concluded that the fire started near the roofer's equipment, which could not be eliminated as the cause of the fire. A witness' cell phone video of the fire posted to YouTube showed that the flames were initially confined to an area surrounding the roofing equipment, as fire fighters arrived at the scene. The lawsuit filed by attorney Malm alleged that the fire started due to the roofer's carelessness in failing to safely store its equipment on the roof.
Confidential. Kane County, Illinois. A confidential product liability settlement was reached by construction injury lawyer, John Malm, on behalf of a 26 year old electrician who suffered serious injuries after falling 30 feet when a scissor lift he was operating at the Fisher Nut facility in Elgin, Illinois suddenly collapsed. The man suffered two broken wrists and a collapsed lung, as well as knee, shoulder and head injuries in the incident. An investigation revealed that a metal pin, designed to hold the lift in place when extended, suddenly failed, causing the lift to collapse. A safety bulletin issued by the lift manufacturer a few months earlier warned that a sudden pin failure could occur. The lawsuit filed by attorney Malm sought damages from the lift manufacturer, the lift owner and the servicer of the lift.
$1,600,000. Cook County, Illinois. Wrongful death, car accident. A settlement totaling more than $1,600,000 was reached by attorney John J. Malm on behalf of his client and others in a wrongful death lawsuit arising out of a motor vehicle accident in Chicago, Illinois.
$1,520,000. Will County, Illinois. Wrongful death, truck accident. A settlement totaling $1,520,000 was reached by Naperville attorney, John J. Malm, in a wrongful death lawsuit filed by the family of a 7-year-old girl who died as a result of injuries she suffered in a traffic accident at an uncontrolled intersection in suburban Will County. The young girl was a passenger in a car was heading to a soccer game northbound on 88th Avenue near the intersection of Steunkel Road in Frankfort, Illinois when the car was suddenly struck at an intersection by a westbound propane truck operated by Ferrellgas. At the center of the lawsuit were allegations of the township's previous voluntary undertaking to inspect sight lines at the intersection, which were dangerously obstructed, according to the complaint. The township had argued it had no duty to install traffic control devices at the uncontrolled intersection, and was not obligated to address sight-line issues, pursuant to Illinois law that provides immunity to governmental entities. The court repeatedly denied the township's motions to dismiss the complaint, allowing the case to go to trial. The lawsuit was settled shortly just before jury selection was scheduled to begin in the trial against the township and the propane gas company.
Office Locations
Naperville Office
1730 Park St #201
Naperville, IL 60563
Chicago Office
22 W Washington St #1500
Chicago, IL 60602