« Back to Results
Armbruster Dripps Blotevogel LLC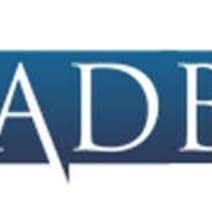 Experienced Personal Injury Lawyers, Protecting The Rights of Injured People Nationwide
Our attorneys all obtained law degrees in St. Louis and formed our law firm in Madison County, Illinois where people know us. We are becoming a vital part of the community and want to make it convenient for people to get legal representation when they are suffering serious injuries. This includes working with people injured while working on watercraft on the Mississippi River, its tributaries or elsewhere, as we are accomplished Illinois maritime accident lawyers. Our office is in Maryville, Illinois. That makes us conveniently located to handle cases throughout the St. Louis Metropolitan area. At the same time, our firm is centrally located so our attorneys can reach out and visit clients anywhere in the country.
Contact us today if you need legal assistance with any of the following:
Personal Injury
Jones Act / Maritime Law
Railroad / FELA
Worker's Compensation
Trucking Accidents
Nursing Home Liability
Wrongful Death
Call Armbruster Dripps Blotevogel LLC today at 618-208-0320 to arrange your free initial consultation.
Attorney Charles Armbruster
Jurisdictions:
United States Supreme Court
United States Court of Appeals for the 5th, 7th, 8th & 10th Circuit
United States District Court for the Eastern/Western/Northern District of Oklahoma
United States District Court for the Southern District of West Virginia
United States District Court for the Central/Northern/Southern District of Illinois
United States District Court for the Eastern/Western District of Missouri
United States District Court for the Eastern/Western District of Arkansas
Education:
University of Michigan 1989
Washington University Law School 1992
Professional Memberships and Achievements:
Litigation Counsel of America
American Association for Justice
Illinois State Bar Association
West Virginia State Bar
The Missouri Bar
Missouri Association of Trial Attorneys
Illinois Trial Lawyers Association
Bar Association of Metropolitan St. Louis
---
Attorney Roy Dripps
Jurisdictions:
United States Supreme Court
United States Court of Federal Claims
United States District Court for the Central/Northern District of Illinois
United States District Court for the Eastern District of Wisconsin
United States District Court for Nebraska
United States Court of Appeals for the 7th, 8th & 10th Circuit
United States District Court for the Eastern District of Missouri
United States District Court for the Eastern/Western District of Arkansas
Education:
St. Louis University in 1978
St. Louis University in 1981
Professional Memberships and Achievements:
American Board of Trial Advocates
The Missouri Bar
Illinois State Bar Association
Illinois Supreme Court Committee on Character & Fitness
Alton-Wood River Bar Association
Madison County Bar Association
Illinois Trial Lawyers Association
Missouri Association of Trial Attorneys
Bar Association of Metropolitan St. Louis
---
Attorney Michael Blotevogel
Jurisdictions:
United States Supreme Court
United States Court of Appeals for the 5th, 7th, 8th & 10th Circuit
United States District Court for the Central/Southern District of Illinois
United States District Court for the Northern/Eastern District of Oklahoma
United States District Court for the Eastern/Western District of Arkansas
United States District Court for the Eastern/Western District of Missouri
Education:
Truman State University in Missouri 1995
University of Minnesota
Washington University School of Law in St. Louis
Memberships:
American Bar Association
The Missouri Bar
Illinois State Bar Association
American Association for Justice
Bar Association of Metropolitan St. Louis
Alton-Wood River Bar Association
Madison County Bar Association
Brakeman v. Railroad
FELA/Railroad claim
Oklahoma $9.8 million verdict for amputated limb
---
Chicago Attorney
That was an unreal verdict
Driver v. Trucking Company
Wrongful death/car crash
Illinois $9.25 million settlement for wrongful death
---
Driver v. Trucking Company
Wrongful death/Car Crash
Illinois $9.25 million settlement for wrongful death
---
Carpenter v. Manufacturer
Product liability claim
Illinois $8.4 million verdict for amputated limb
---
Marine welder v. Harbor Service
Jones Act/Maritime Claim
Illinois $7.5 million verdict
---
Deckhand v. Towboat Company
JONES ACT/MARITIME CLAIM
Illinois $5 million settlement for loss of vision in one eye
---
Boilermaker v. Power Plant
Wrongful death/product liability claim
$6 million settlement
---
Conductor v. Railroad
FELA/Railroad Claim
Missouri $5 million verdict
---
Engineer v. Towboat Company
Jones Act/maritime claim
Illinois $4.3 million judgment for PTSD
---
Second Mate v. Line Boat Company
Jones Act/Maritime Claim
Kentucky $3 million settlement
---
Boilermaker v. Power Plant
Wrongful death/product liability claim
$3 million settlement
---
Conductor v. Railroad
FELA/Railroad Claim
Oklahoma $2.6 million verdict for back injury
---
Laborer v Manufacturer
Wrongful death/product liability claim
Illinois $2.5 million settlement for wrongful death
---
Conductor v. Railroad
FELA/Railroad Claim
Oklahoma $1.9 million verdict for back injury
---
Passenger v. Delivery Company
Automobile Collision
Illinois $2.3 million verdict for head injury
---
Automobile Passenger v. Electric Company
Automobile Collision
$2.1 million settlement
---
Store manager v. Radio Station
Personal Injury
$1.8 million settlement
---
Boilermaker v. Power Plant
Product Liability/Premises Liability
$1.8 million settlement
---
Deckhand v. Line Boat Company
Jones Act/Maritime Claim
Kentucky $1.58 million verdict
---
Engineer v Towboat Company
JONES ACT/MARITIME CLAIM
$1.5 million settlement for broken leg and aggravation of pre-existing PTSD
---
Carman v. Railroad
FELA/Railroad Claim
Illinois $1.5 million settlement for back injury
---
Client v. Law Firm
Legal Malpractice
$1,500,000 settlement for negligence
---
Driver v. Trucking Company
Personal Injury/Product Liability
Illinois $1.48 million verdict for back injury
---
Conductor v. Railroad
FELA/Railroad Claim
Missouri $1.427 million verdict for cumulative trauma
---
Resident v. Nursing Home
Wrongful Death/Nursing Home Negligence
Illinois $1.3 million verdict for wrongful death
---
Conductor v. Railroad
FELA/Railroad Claim
Illinois $1.3 million verdict for back injury
---
Conductor v. Railroad
FELA/Railroad Claim
Oklahoma $1.3 million verdict for back injury
---
Motorist v. Railroad
Automobile Collision/Railroad Crossing Collision
Illinois $1.25 million settlement for RR crossing collision
---
Driver v. Trucking Company
Personal Injury/Product Liability
Missouri $1.15 million verdict for back injury
---
Deckhand v. Line Boat Company
Jones Act/Maritime Claim
$1.1 million settlement
---
Widow v. Railroad
FELA/Railroad Claim/Wrongful Death
Florida $1.08 million verdict for wrongful death
---
Resident v. Nursing Home
Personal Injury/Nursing Home Negligence
Illinois $1 million settlement for leg, arm, and shoulder injury