« Back to Results
Law Office of James P. Leahy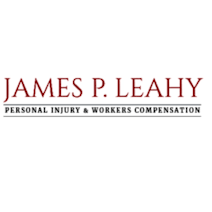 Committed To Protecting Chicagoans Since 1976
Whether you are dealing with an auto accident injury or recovering from an accident at work, the outcome of your legal case can affect your life for many years into the future.
At Law Office of James P. Leahy, I know that unresolved legal issues can be a source of significant stress and anxiety, particularly when it relates to your health or your finances. That is why I focus my practice on helping individuals with personal injury or workers' compensation matters.
Contact us today if you need legal assistance with any of the following:
Personal Injury
Premises Liability
Workers Compensation
At Law Office of James P. Leahy, I have built my practice on this commitment to personal service. I promptly return your calls and emails, and keep you regularly informed of all developments in your case as well as your options moving forward so that you can make informed decisions. This approach has allowed me to not only get good results for my clients, but also build personal relationships with them. Call 847-695-9806 today to arrange your free initial consultation.
Attorney James P. Leahy
At the law office of James P. Leahy, my mission is to provide quality legal support and counsel to my clients. I work together, with the client, to achieve the most successful client outcome. I am a committed, experienced lawyer who takes my responsibilities seriously, knowing that the results I achieve for my client will have lasting impact on their lives.
Bar Admissions:
Education:
Loyola University Chicago School of Law, Chicago, Illinois 
Professional Memberships and Achievements:
Illinois State Bar Association
Illinois Trial Lawyers Association
Kane County Bar Association
Better Business Bureau
Mr. Leahy has been profiled in the Top Attorneys of North AMerica and selected as a Lawyer of Distinction in Illinois Compensation Law
Mr. Leahy is a Veteran, having served in the United States Army