Pfaff, Gill & Ports, Ltd.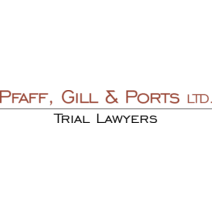 Providing Compassionate Representation to the Injured
After someone's negligent or reckless actions have turned your world upside down, you may feel powerless and unable to hold that person or company accountable. What happened to you should have been prevented, however, and the law provides ways for you to seek compensation and damages from the responsible party to make it right.
At Pfaff, Gill & Ports, Ltd., we stand besides injured individuals and their families, drawing upon decades of experience to make sure our clients receive the awards and settlements they deserve. We are a Chicago, Illinois, personal injury law firm dedicated to prosecuting lawsuits against those who have caused significant harm.
Contact Pfaff, Gill & Ports today if you need legal assistance with any of the following:
Catastrophic
Injuries
Wrongful
Death
Medical
Malpractice
Products
Liability
Motor Vehicle
Accidents
Construction
Accidents
Peoria And
Tazewell Cases
Call Pfaff, Gill & Ports, Ltd. today at 312-638-2407 to arrange your free initial consultation.
Attorney Bruce Robert Plaff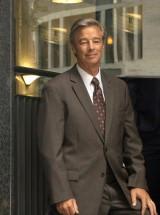 Jurisdictions:
Illinois
U.S. District Court Northern District of Illinois
U.S. Court of Appeals 7th Circuit
U.S. Supreme Court
California, 1979
Education:
University of California, Hastings College of the Law, San Francisco, California
Dartmouth College, Hanover, New Hampshire
Professional Memberships and Achievements:
American College of Trial Lawyers, inducted 2017
International Academy of Trial Lawyers, inducted 2013
International Society of Barristers, inducted 2008
American Board of Trial Advocates (ABOTA), National Board of Directors, 2001 - 2007
American Board of Trial Advocates (ABOTA), Editorial Board, 2003 - Present
American Board of Trial Advocates (ABOTA), Chair, Amicus Curiae Committee, 1999 - 2007
American Board of Trial Advocates (ABOTA), Illinois Chapter, President, 1999 - 2000
American Board of Trial Advocates (ABOTA) Foundation, Senior Life Fellow
Illinois Trial Lawyers Association (ITLA), Amicus Curiae Committee, 1989-present; Chair, 1994-present
Illinois Trial Lawyers Association (ITLA), Board of Managers, 1993 - 1995
Illinois Trial Lawyers Association (ITLA), Medical Malpractice Committee, 1986-present; Chair, 1989
Illinois Trial Lawyers Association (ITLA), Ad Hoc Supreme Court Appeal Committee, 1995-1998; 2005-2010
Illinois State Bar Association (ISBA), Legislation Committee, 2002 - Present
Illinois State Bar Association (ISBA), Legislation Committee Vice Chair, 2003 - Present
Illinois State Bar Association (ISBA), Amicus Curiae Committee, 2003 - Present
Illinois Supreme Court Committee, Instructions in Civil Cases, 1999 - 2010
Illinois Supreme Court Special Committee on E-Business, Chair, 2011 - present
Trial Lawyers for Public Justice (TLPJ), Finalist - 198 Trial Lawyer of the Year Award, Sustaining Member
Leading Lawyers Network Advisor Board, Chosen top 5% of Illinois Lawyers, Medical Malpractice and Personal Injury Law
Since 1997, the "Lead Counsel Verified" status has been granted to attorneys who possess:

The Right Professional Experience
A Spotless Record
The following attorneys at this firm are Lead Counsel Verified: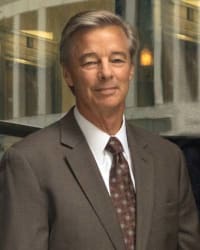 Bruce R. Pfaff
This attorney is Lead Counsel Verified in the following practice areas:
| Practice Area | Year |
| --- | --- |
| Medical Malpractice | Since 2017 |
| Personal Injury | Since 2018 |
| Practice Area | Year |
| --- | --- |
| Medical Malpractice | Since 2017 |
| Personal Injury | Since 2018 |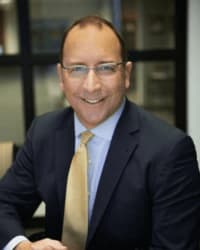 Michael T. Gill
This attorney is Lead Counsel Verified in the following practice areas:
| Practice Area | Year |
| --- | --- |
| Medical Malpractice | Since 2017 |
| Personal Injury | Since 2017 |
| Practice Area | Year |
| --- | --- |
| Medical Malpractice | Since 2017 |
| Personal Injury | Since 2017 |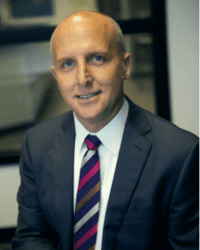 Matthew D. Ports
This attorney is Lead Counsel Verified in the following practice areas:
| Practice Area | Year |
| --- | --- |
| Personal Injury | Since 2017 |
| Practice Area | Year |
| --- | --- |
| Personal Injury | Since 2017 |
For Attorneys:
Download Lead Counsel Badge