« Back to Results
Robinson & Cotten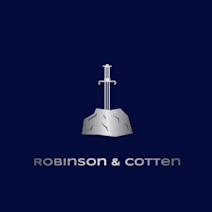 Bankruptcy | Serving Rupert, ID
Connect with a local Rupert, Idaho firm for experienced Bankruptcy legal representation.
Average Experience:
46 years
Experienced and Strategic
Innovative, strategic, experienced: Our team at Robinson & Associates can be trusted with your future. Our law firm in Rupert, Idaho, handles estate planning, bankruptcy, business law, adoptions and personal injury cases. We are committed to setting you up for success no matter what the circumstances of your case may be. For decades, we have been the place where you can find a forward-thinking team of legal professionals who address your issue plainly and honestly.
Clients of our law firm include farmers, ranchers, families, government entities and business owners. We understand the industry-specific challenges you may face when dealing with financial turmoil or an important decision. More importantly, we are able to work with you from start to finish regardless of the path your case takes, including mediation, litigation and settlement discussions. Instead of passing you off to another practice, our attorneys will remain on your case as we move toward resolution.
Contact us today if you need legal assistance with any of the following: 
Bankruptcy Law
Probate And Estate Planning
Personal Injury Law
Corporate Law
Adoption
Guardianships And Conservatorships
Call 208-436-4717 today to arrange your initial consultation. 
Attorney Brent T. Robinson
Brent has been practicing law in Idaho since 1976.  Over the last forty years he has built a diverse practice. However, as an expert in agricultural and business bankruptcy, Brent is a leader in aiding farmers, ranchers, and business owners with their financial problems. Additionally, Brent uses his decades of experience solving disputes in and out of the courtroom as a mediator in both bankruptcy and non-bankruptcy matters.
Education:
University of Idaho College of Law, J.D. 1976
Brigham Young University, B.A. Economics, 1973
---
Attorney W. Reed Cotten
Reed has been working with Brent as part of the firm's bankruptcy practice since 2013 and is actively engaged with our agriculture and business clients. His work also includes estate planning, probate, adoptions, and guardianship cases. Additionally, Reed assists local government entities in child protection cases, municipal law, and education law.
Education:
University of Idaho College of Law, J.D. 2012
Idaho State University, B.S. Mechanical Engineering, 2009