Start Your Solution With a Phone Call
Our goal is to obtain maximum compensation for clients who have been injured or who have lost a loved one in a motor vehicle accident or other incident. Some injury lawyers churn through cases quickly by reaching a quick settlement, taking their share of the recovery and moving on to the next case. That is a sure way to recover less than an injured party deserves.
It is critical to enlist the help of a law firm like ours that has a reputation for building strong cases that can stand up to intense scrutiny in court if necessary. Often, we are able to reach a fair agreement without litigating, but we prepare every case as if we will go to trial. That is the only way to make it clear to insurance companies that we are serious about recovering the full amount our clients deserve.
Contact us today if you need legal assistance with any of the following:
Personal Injury
DUI Defense
Civil Litigation & Governmental Law
Call 912-233-1273 today to arrange your consultation.
Attorney Steven E. Scheer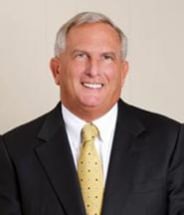 Bar Admissions:
Education:
University of Georgia School of Law, Athens, Georgia
---
Attorney Don Montgomery
Bar Admissions:
Education:
University of Maryland School of Law
---
Attorney Craig Call
Bar Admissions:
Florida, 2009
Georgia, 2010
Superior Courts of the State of Georgia, 2010
U.S. District Court Southern District of Georgia, 2010
U.S. Bankruptcy Court Southern District of Georgia, 2011
Georgia Court of Appeals, 2011
U.S. Court of Appeals 11th Circuit, 2012
Supreme Court of Georgia
Education:
Florida Coastal School of Law, Jacksonville, Florida

Armstrong-Atlantic State University, Savannah, Georgia


B.S., 2004
Honors: magna cum laude