Chan Law Firm, LLC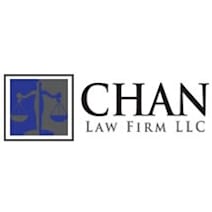 Call Today for the Experience You Can Depend On
People who have experienced the loss of a loved one know how uncertain the aftermath of this loss can be. In addition to handling immediate concerns such as funeral arrangements, family members may have to deal with the possibility of disputes over the will or the disposition of the person's estate.
With extensive experience in probate litigation, estate administration and estate planning, Ms. Chan can provide counsel on everything from choosing the appropriate trust to the best way to perform fiduciary duties. Her experience as a public and private lawyer has given her unique insight into all aspects of estate and probate law. As a litigator, she develops a strategy based on each client's goals, and she is prepared to go to court when appropriate to benefit her clients.
After years of experience as a private attorney in the probate arena, Ms. Chan became a chief clerk and served as an assisting judge over estate, guardianship, mental health, minor guardianship and conservatorship cases. During her time in the court, she developed a professional network within the probate court and with numerous experts in the area of probate litigation.
In addition to probate issues, Ms. Chan has extensive experience in the field of elder law. Issues such as elder exploitation, guardianships and conservatorships can be contentious ones. At the Chan Law Firm LLC, Ms. Chan will help families decide on the best course of action for an elderly family member, working directly with people to get to know them and their situation.
Contact the Chan Law Firm today if you need legal assistance with any of the following:
Probate Litigation

Will Contests
Fiduciary Duties
Beneficiary Disputes

Estate Administration
Estate Planning
Guardianship And Conservatorship

Guardianships
Conservatorships
Call 770-983-6101 today to arrange your initial consultation.
Attorney Ophelia Chan
Jurisdictions:
Georgia
Superior Courts of the State of Georgia
Georgia Court of Appeals
Supreme Court of Georgia
Education:
Georgia State University College of Law, J.D.
University of Massachusetts