« Back to Results
Law Offices of David Ghazi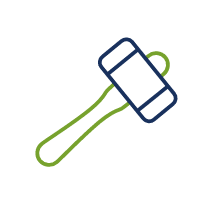 Turn To A Skilled, Determined Lawyer Who Will Prioritize Your Case
If you have been charged with a drug offense in Georgia, your future is on the line. You need legal guidance and representation you can trust — and you should not wait to get it. Experience in the specific court where your case will be decided may prove critical. Many higher-level drug crimes are prosecuted at the federal level, and if that is the case for you, it should factor into your choice of counsel.
Contact us today if you need legal assistance with any of the following:
Criminal Law
Marijuana Possession
Cocaine Offenses
Prescription Drug Crimes
Drug Possession With Intent
Drug Trafficking
Federal Drug Offenses
Drug-Related DUI
Illegal Search & Seizure
Drug-Free Zones
Family Law
Call the Law Offices of David N. Ghazi today at 404-907-1539 to arrange your free initial consultation.
Attorney David N. Ghazi
Bar Admissions:
Education:
Loyola University New Orleans School of Law, New Orleans, Louisiana J.D.
Canisius College, Buffalo, New York B.A.
Augusta Office
561 Greene Street
Augusta, GA 30901

Atlanta Office
50 Hurt Plaza The Hurt Building
Suite 1145
Atlanta, GA 30303