« Back to Results
Holcomb Law, PLLC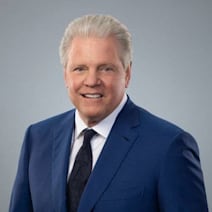 Specializing In Personal Injury & Employment Law
Holcomb Law is a father and son team of trial lawyers who treat their clients like family. We take only a select number of cases, and pride ourselves in providing clients with personalized attention as they heal through serious injuries or difficulty at work.
Many plaintiffs' firms advertise heavily and take on voluminous caseloads, and their attorneys do not have the time to provide individualized attention to their clients. Not so with us. At Holcomb Law, we personally connect with our clients from day one, and make sure they get the best possible result for their case, whether that be a fair settlement, or a jury verdict.
While many firms are hesitant to take a case to trial, we have tried over a hundred jury trials. We are confident to take any case to trial, and we will not take a case if we are not willing to take that case all the way to verdict.
We have worked at large defense firms, and we understand how defense lawyers and their corporate clients think, operate, and value cases. We are prepared to take on any large firm, corporation, or defendant no matter how big they are. Our goal is to provide our clients with the best possible service and results. It is a pleasure for us to consult with anyone, free of charge, and to do our part to help our clients heal in their time of need.
Contact us today if you need legal assistance with any of the following:
Car Accident
Slip and Fall
Trip and Fall
Wrongful Death
Motorcycle Accidents
Tractor-Trailer Accidents
Brain Injury
Catastrophic Injury
Dog Bites
Premises Liability
Wrongful Termination
Sexual Harassment
Wage & Hour Claims
Call 813-665-1774 today to arrange your free initial consultation.
Attorney John Holcomb

John is a founding member of Holcomb Law, PLLC. He is an active trial lawyer who has tried more than 100 jury trials in both state and federal court throughout Florida. His cases have included personal injury, products liability, medical malpractice, premises liability, long-term healthcare, and pharmaceutical litigation.
Prior to starting Holcomb Law, John's practice focused on defense work. Throughout his career, he has represented several major national corporations in personal injury litigation.
During his career he has represented long-term healthcare providers, pharmaceutical companies, hospitals and physicians. He has represented individuals and corporations as counsel selected by some of the largest insurance carriers in America. He has tried numerous cases involving automobile litigation, products liability, medical malpractice, premises liability and construction litigation. This experience has given John an excellent understanding of how companies view Plaintiffs' personal injury cases.
John is active in both professional and Bar-related activities. He is past National President of the American Board of Trial Advocates (ABOTA), an invitation only trial lawyers organization with over 7,000 members in the United States. Prior to becoming National President of ABOTA, he served as President of the Florida Chapters of the American Board of Trial Advocates (FLABOTA). John is a Fellow of the American College of Trial Lawyers, an invitation only organization which limits its membership to one percent of trial lawyers.
John has been recognized in Best Lawyers in America and Super Lawyers. He has served as President of the J. Clifford Cheatwood Inn of Court. John has participated in Masters in Trial presentations throughout the United States. He has served as a faculty member of the ABOTA Trial College at Princeton University and Harvard University. He is a Senior Fellow of the Litigation Counsel of America, and a Fellow of the American Bar Foundation. John is also listed in America's Top 100 Attorneys for North Florida.
John has also given back to the community. He served on the Executive Board of Seminole Boosters, Inc. following an earlier career as a scholarship football player for Florida State University. In addition, he was a charter member of the University Center Club in Tallahassee where he served on the Board of Directors.
John was the inaugural recipient of the Tampa Bay Seminole Club's Distinguished Alumni Award. He has also been awarded the Distinguished Alumni Award for the Florida State University School of Social Sciences. John has served as the President of HARC and the President of its Foundation. John is a proud trustee of The Kaul Foundation where he has helped to direct awards to many local, state and national charitable organizations and institutions of higher learning.
Bar Admissions:
American Board of Trial Advocates
American College of Trial Lawyers
Best Lawyers
Super Lawyers
Board Certified Trial Lawyer by the Florida Bar
American Bar Association
Federal Bar Association
Hillsborough County Bar Association
Education:
Florida State University, B.S., 1977,

cum laude

 

University of Florida College of Law, J.D., 1979 
---
Attorney John ("Jack") Holcomb, Jr.

Jack is a litigation attorney with trial and appellate experience. He specializes in personal injury, employment, and consumer advocacy. He is licensed and handles lawsuits in both Florida and California.
Jack started his legal career working for a highly regarded defense firm in Los Angeles, CA, representing corporations and insurance companies. There, he was involved in all stages of litigation, from case evaluation through trial and appeal.  While doing defense work was rewarding and provided learning opportunities, Jack soon realized that he wanted to help people, not corporations.
In 2012, Jack became a founding partner of a plaintiff's firm in Los Angeles, where he worked until joining up with his father to start Holcomb Law.
Jack represents plaintiffs who have been injured, and also prosecutes consumer cases, including class actions for product defects. He is passionate about standing up for the rights of consumers.
In the employment realm, Jack focuses on representing employees who have been harmed in the workplace. This includes single Plaintiff claims for discrimination, harassment, wrongful misclassification as an independent contractor, retaliation, and wrongful termination. Jack also handles wage and hour claims for unpaid wages, failure to provide meal and rest breaks, and failure to properly itemize wage statements.
Jack also has a passion for giving back to the community. He currently serves on the board of Sunrise Community, Inc., a Miami based non-profit serving the needs of individuals with special needs. He was a past vice president of the Exceptional Children's Foundation, a non-profit helping children and adults with special needs throughout Los Angeles County. Jack is also on the advisory board for the United Way in Germany, and is a Young Leader of Atlantik-Brücke, an international non-profit.
In addition to being licensed in the state courts of both Florida and California, Jack has been admitted to the United States District Court for the Middle District of Florida, United States District Court for the Southern District of Florida, United States District Court for the Central District of California, United States District Court of the Northern District of California, and the Ninth Circuit Court of Appeals.
If you have injured, treated wrongfully by an employer, or suffered monetary loss, please do not hesitate to reach out to Jack at [email protected]  It is a privilege for him to consult, at no-charge, with anyone who has been wronged and is in need of legal assistance.
Bar Admissions:
Trial Lawyers Section, Florida Bar
Labor & Employment Section, Florida Bar
Consumer Attorneys Association of Los Angeles ("CAALA")
Sunrise Community, Inc., board member
United Way Germany, advisory board member
Education:
University Of Colorado Boulder, B.A. 2004
Southwestern University School of Law, Los Angeles, CA, J.D. 2008
Program: Atlantik-Brucke Young Leaders Conference, August 23 – 29, 2014
Program: ABOTA National Trial College, Harvard Law School, June 22 – 27, 2014