Protecting Your Future
At the Law Office of Shorstein & Lee, Alyssa Shorstein and Sung Lee have over 30 years of combined experience representing residents of Northeast Florida in a wide range of criminal and civil matters. At our office, every case is handled by Mrs. Shorstein or Mr. Lee, as opposed to many other firms that hand cases to an associate. You are paying for our experience and our relationships, and that is what you will get.
We understand that every case is different. When you first contact us, we will take the time to ask you the important questions so that we come up with the right approach to handling your case. We know that you are calling us because you or a loved one is in need of assistance, and there are many questions that you need answered. Both of us have many years of courtroom experience, and we are confident that we will be able to competently determine how to handle your case.
Contact us today if you need legal assistance with any of the following:
Criminal Defense
DUI Defense
Drug Offenses
Domestic Violence
Sex Offenses
Juvenile Offenses
Violent Offenses
Theft Related Offenses
Probation Violations
Sealing Criminal Records
State and Federal Crimes
Family Law
Divorce
Child Custody
Child Support
Alimony
Visitation
Paternity
Prenuptial Agreements
Modifications
Bankruptcy
Chapter 7
Chapter 13
Bankruptcy Litigation
Wills, Trusts and Estates
Estate Planning
Probate Administration
Our office is located in St. Johns County where we primarily practice. We also often practice in the surrounding counties such as Putnam and Flagler. We have represented clients in Duval, Clay, Alachua, Nassau, Volusia, Brevard, Orange, Bradford, Madison, Marion, Leon, Martin, and Columbia counties as well. Our office offers payment plans and accepts all major credit cards. We also offer evening and weekend appointments for your convenience if needed. Don't wait! Contact us at 904-667-3629 today to arrange your free initial consultation.
Attorney Alyssa C. Shorstein
Bar Admissions:
The Florida Bar, 2009
U.S. District Court, Middle District of Florida, 2009
Florida Middle District Bankruptcy Court, 2009
U.S. District Court, Southern District Court, 2010
Florida Southern District Bankruptcy Court, 2010
Professional Memberships and Achievements:
St. Johns County Bar Association, Officer, 2012-2014; President, 2015; CLE Chair, 2016-present
St. Johns County Sports Club
Criminal Law and Real Property, Probate & Trust Sections of the Florida Bar
Florida Association of Criminal Defense Lawyers
Education:
The University of Florida Levin College of Law, 2009

J.D.
Cum Laude
Estates and Trusts Certificate
Dean's List (Spring 2007, Spring 2008)
Book Award, White Collar Crime, Spring 2008
Pro Bono Certificate, Spring 2009
Flagler College, 2005

B.A.
Magna Cum Laude
Recipient, Wetherell Scholarship for Political Science
Recipient, Alice and Ashley Verlander Student-Athlete Scholarship
Recipient, Florida Bright Futures Merit Award
Recipient, All American Academic Award
President's List, Fall 2002 and Fall 2005
Dean's List, Spring and Fall 2003, Spring and Fall 2004, Spring 2005
Recipient, Department Award for Liberal Studies
Member, National Dean's List
---
Attorney Sung H. Lee
Bar Admissions:
Florida, 1996
U.S. District Court Middle District of Florida, 1996
Professional Memberships and Achievements:
St. Johns County Bar Association, 2000 - 2001 (President)
Florida Bar Local Affiliate Outreach Committee, 2002 - 2005 (Member)
Florida Bar Traffic Court Rules Committee, 2006 - Present (Member)
Florida Bar Grievance Committee, 2006 - Present
Florida Bar, Sections on Criminal & Family Law (Member)
Education:
Georgia State University College of Law, Atlanta, Georgia, 1995
University of Florida, Gainesville, Florida, 1992

B.A.
Major: Business Administration 
The experience we have had with Alyssa Shorstein has been excellent!!! Everyone has shown support and quick answers when we have needed. Mrs. Shorstein is very professional and very good lawyer that shows experience and humanity. We highly recommend her.
Thank you so much to all the team!!!
Anonymous
---
Alyssa has an amazing work ethic, which combines with her intelligence and wisdom to guarantee her clients, practical and tenacious service. She has done work for me multiple times and has yet to steer me wrong. I trust her outlook on a case and admire her ability to fight for her client even when the case appears to be unwinnable. This is probably based on the fact that she puts her heart into her cases and her calling to this field shows through her actions. I highly recommend this attorney for anyone looking for no nonsense consultations and passionate, professional assistance. Thank you Alyssa!
Earlofoakgrove
---
My first day meeting with Atty Sung Lee. I felt his sincerity and honesty about my case. That day I hired him... and that was the best decision I made. From the beginning to the end HE and his staff was there for me. Step by step and guide me, thru all the way of my divorce. Sung is my HERO. He did all his best to get what I deserved. but most of all have a good heart. He is honest, professional and very down to earth person. Very smart guy! Saying thank you is not enough but from the bottom of my heart you are the BEST AWESOME LAWYER in the world. Thank you in a million times.. Atty Sung LEE!!!
Nora Alexa
Murder Case
Client J.M. was indicted for First Degree Felony Murder with a firearm and facing a possible death sentence, however after doing depositions in the case and working diligently on it for months, the case was ultimately dismissed. Later, the Sheriffs Office arrested and convicted the actual murderer in the case. We are happy to say that J.M. was recently married and is a hard working husband and father.
---
Sexual Battery/Rape Cases
Client J.L. was charged with two counts of Unlawful Sex Acts with a Minor. Charges were dropped after depositions were taken and the victim admitted she was not being truthful.
More recently, Client J.V. was questioned by a local detective about having sex with someone forcefully and against the person's will. After weeks of negotiating and working with the detective investigating the case, we were able to convince the investigating officer not to file any charges against J.V. A closer examination of the facts showed that this was in fact a consensual encounter.
---
Drug Sale Cases
Client M.W. was charged with Sale of Cocaine within 1,000 feet of a School. Once discovery was obtained on the case, it was clear in the video that although M.W. looked like the person in the video making the sale, he was mistakenly identified and arrested. After jury selection, the case was dismissed by the State Attorney's Office.
Client A.S. was charged with Trafficking in Controlled Substances. The charge carried with it a 25 year minimum mandatory prison sentence. After a few months on the case, A.S. pled to a lesser charge and received a probationary term. A.S. has successfully completed his probation.
Client B.P. was charged with Possession of Cocaine. After showing the prosecutor the relevant case law that applied to the case, all charges were dropped.
Since 1997, the "Lead Counsel Verified" status has been granted to attorneys who possess:

The Right Professional Experience
A Spotless Record
The following attorneys at this firm are Lead Counsel Verified: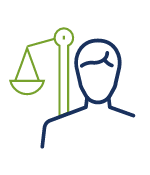 Alyssa C. Shorstein
This attorney is Lead Counsel Verified in the following practice areas:
| Practice Area | Year |
| --- | --- |
| Criminal Defense | Since 2021 |
| Practice Area | Year |
| --- | --- |
| Criminal Defense | Since 2021 |
For Attorneys:
Download Lead Counsel Badge