We Solve Every Case and Serve All Walks of Life
Choosing a law firm can be overwhelming, especially when you're bombarded with a lot of unfamiliar terms and information. At France Litigation Group, we speak plainly and honestly so that you are always fully aware of your options. In fact, we've even redirected clients to free resources and to other attorneys when we felt we weren't the best fit for their particular circumstances. The simple truth is that we care more about getting you the help you need than taking on every client we can get.
Since we began our practice, we have forged lasting relationships with clients and counselors alike. When asked why they enjoy working with our team, clients often describe the firm as compassionate, hardworking and thorough. Meanwhile, local judges have deemed us fair in the courtroom and honest with our clients. To this day, the majority of our cases are based off of repeat business and referrals from local attorneys. We like to think of these cases as evidence that we're building relationships right.
Contact us today if you need legal assistance with any of the following:
Contracts
Insurance Defense
Litigation & Appeals
Real Estate Law
Our ultimate goal is always to guide you to the most beneficial result possible. Whether this means educating you on unfamiliar legal jargon, negotiating fair terms when you need representation or stepping into court on your behalf, we're up for the challenge.
Call 941-953-3600 to arrange your consultation.
Attorney Michael A. France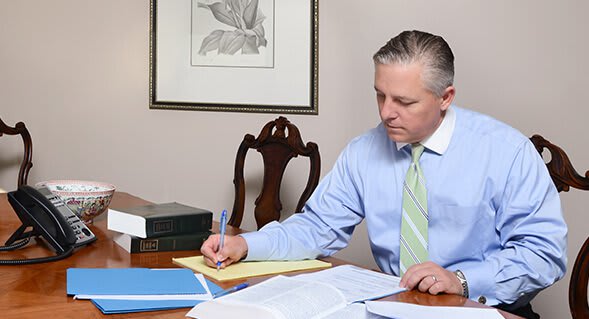 Michael A. France received his B.B.A. in both Finance and Accounting in 1995 from Loyola University in New Orleans. He subsequently graduated in the top ten percent of his class from the Loyola University School of Law in 1999, where he received dual degrees in both civil and common law. During law school, Mr. France was a published member of the Loyola Law Review, a co-founder of Loyola's Maritime Law Journal and an active volunteer in the Volunteer Tax Assistance Program. After graduation, Mr. France practiced as a commercial and maritime litigator with Sher Garner, a premier law firm in New Orleans where he handled admiralty issues such as application of the Jones Act and insurance claims involving the development and construction of offshore oil rigs.
Upon moving to Sarasota, Mr. France practiced and was made partner at the civil trial firm of Matthews Eastmoore before deciding to open his own practice in 2008. Since opening his office, Mr. France has dedicated his practice solely on commercial trial and appellate work. This not only includes contractual disputes, but also construction, landlord/tenant, real property, professional liability, foreclosure, lender bad faith suits and insurance coverage claims.
Bar Admissions:
State Courts for Florida and Louisiana
United States Courts of Appeals for the Fifth and Eleventh Circuit, and United States District Courts for the Middle District
Professional Memberships and Achievements:
Recipient Steve Barbas Academic Scholarship
Loyola Martine Award for Top Performance in the field of Maritime and Admiralty
Officer of the Young Lawyers Division, 2004-2007
Chair of the Commercial Litigation Section for the Sarasota Bar Association from 2007 and 2008
Editor of Sarasota Bar Publication, The Docket, 2008-2009
Recipient Sarasota Bar Association's President's Award, 2009
Advising Member of Manatee Community College's Paralegal/Legal Assisting Program.
Guest speaker on issues involving insurance claims, and anti-lender litigation