« Back to Results
Politis & Matovina, P.A.
Personal Injury | Serving Port Orange, FL
Clients in the Port Orange, Florida area who need legal help with Personal Injury issues can connect with Politis & Matovina, P.A..
Average Experience:
26 years
Experience. Commitment. Results.
After an accident, it seems like you have more questions than answers. When you're faced with serious injuries, it can be overwhelming to navigate the logistics of your circumstances and medical treatment. At Politis & Matovina, P.A., our skilled personal injury attorneys in Daytona Beach provide answers. After over a century of combined experience of practicing law in Florida, we understand how to get the results you need.
Since 1993, Politis & Matovina, P.A. has won more than $200 million in settlements and verdicts on behalf of our injured clients. We are proud to fight on their behalf and secure their futures.
Our firm is capable of handling even the toughest, most financially demanding cases. We have established ourselves as a trusted law firm with a proven track record. Committed to excellence, we devote individual attention to each case, knowing there is no "one-size-fits-all" solution to our clients' legal issues. Not many attorneys in Daytona Beach can say they make the same effort. We are proud to be able to help clients successfully move beyond the pain and frustration of their current circumstances and take steps toward a brighter, more secure future.
Contact us today if you need legal assistance with any of the following: 
Bad Faith Insurance
Bicycle Accidents
Car Accidents
Catastrophic Injury
Common Accident Injuries
Dog Bites
Motorcycle Accidents
Pedestrian Accidents
Premises Liability
Truck Accidents
Workers' Compensation
Wrongful Death
Call 386-492-0385 today to arrange your free initial consultation. 
Attorney Michael J. Politis
Born in Queens, New York, Attorney Michael J. Politis grew up in a Greek family and became fluent in both the Greek and English language. He made his way down to Florida at a young age and eventually became a state prosecutor. He rose from a misdemeanor prosecutor to chief of the homicide division, where he had a 100% conviction rate. He now lends his honed court experience and legal skills to his career as a personal injury lawyer in Daytona Beach.
Mr. Politis boasts a long, and distinguished career. He has been practicing law for over 25 years and in that time has been invited to speak before the FBI National Academy, State Attorney Office, and Florida Justice Association. For his contributions to the community he has been awarded the Periclean Award from the Order of Ahepa, and the Business of the Year Award from the American Cancer Society. His work has even achieved national acclaim, earning him numerous television appearances on Current Affair, TruTV, and Oxygen channels.
---
Attorney Mark A. Matovina
As a former private investigator, Attorney Mark Matovina knows how important it is to utilize every detail that may be helpful to a case, and he has the skills to uncover those details. Mr. Matovina is a member of the Florida Justice Association and has become a dedicated personal injury lawyer in Daytona Beach. His experience and success in courtroom proceedings have resulted in invitations to lecture on the jury selection process and Florida PIP Law.
Clients have praised Mr. Matovina for his on-hands approach to their cases. While studying and strategizing on their cases, Mr. Matovina strives to keep his clients up to date on any news or updates that will affect their proceedings. Even opposing counselors have lauded him for his integrity and high ethical standards. The success and respect he has garnered in the legal community have earned him Martindale-Hubble's top tier "AV" rating, the highest ranking they award for legal ability and ethical standards.
Having handled cases in automobile accidents, boating accidents, wrongful death, and catastrophic injury, Mr. Matovina has become a prominent, experienced, and trusted Daytona Beach personal injury litigation attorney.
---
Attorney David A. Shekhter
Attorney David Shekhter has displayed competence in every area of law he practices. As a personal injury litigator and criminal defense attorney, clients have found him informative and efficient, guiding them through the process and taking special care for those who have zero experience in the legal realm. In this effort, Mr. Shekhter does his utmost to keep his clients informed. He has helped clients through various cases involving citizenship, deportation, criminal defense, and automobile accidents. Your case can leave you with a lot of questions, and he wants you in the loop.
David Shekhter is a Daytona native. Born to Russian parents, he has fluent knowledge of both the English and Russian languages. A Florida resident all his life, he attended various schools in the state and finished off with a Juris Doctorate of Law from Stetson University College of Law. Not long after, Mr. Shekhter joined Politis & Matovina, P.A. in 2010 as a Daytona Beach personal injury attorney, where he also practices criminal defense and immigration law. He is recognized as a member of the Florida Bar, American Immigration Lawyers Association, and the Florida Association of Criminal Defense Lawyers.
---
Attorney John H. Russell Jr.
Working in law since 1996, John H. Russell, Jr. Esq. is a Daytona Beach personal injury attorney who also practices civil litigation and workers' compensation. He earned his doctorate of law with distinction from Barry University and is ranked in the school's top 11%. Never stopping in the pursuit of knowledge, he has since garnered various legal skills and then found his home when he landed at Politis & Matovina, P.A. in 2012.
Mr. Russell holds memberships in the Florida Bar, Florida Justice Association, and member of the Flagler County Bar Association. He has worked with and studied under a variety of attorneys, and is well acquainted with the rules and procedures of Florida law. He is a recognizable name among attorneys and judges in Daytona Beach, and the benefits of his reputation is passed on to his clients, who quickly realize they have enlisted well reputed counsel.
For clients with little to no experience in the legal realm, Mr. Russell can provide guidance through the process. He is committed to making himself available to his clients, and has gathered much esteem as a Daytona Beach personal injury lawyer for his aggressive, thorough, and dedicated services. We are proud to have him as a member of the team.
---
Attorney Nancye R. Jones
One of the newest members of Politis & Matovina, P.A., Nancye R. Jones is a valued addition to the team of Daytona Beach personal injury attorneys. Before joining our firm, she spent twenty six years with the County of Volusia – 15 years as the assistant county attorney and 11 years as the legal counsel to the Sheriff's Office, bringing that long standing dedication and experience to the firm.
Mrs. Jones has worked in the Volusia County legal arena since 1977, and her long standing experience has warranted high esteem amongst the Florida court system. Not one to be deterred by barriers, Mrs. Jones has the distinction of being the first female Assistant City Attorney. She holds membership in the Florida Bar, Eleventh Circuit United States Court of Appeals, and the Worker's Compensation Association.
Extending beyond personal injury, Mrs. Jones also practices criminal trial law and workers compensation. Like all members of our team she works closely with clients and makes herself readily available to answer any questions. Her hard work has earned her Martindale-Hubbell's preeminent "AV" rating for her ethical integrity and legal prowess.
---
Attorney Dayanna Lopez
Attorney Dayanna Lopez practices in the areas of family law, personal injury, civil litigation and criminal trial law. Ms. Lopez earned a Bachelor's degree with a double major in English and Political Science in 2004, before pursuing a law degree from the same school. In 2009, she received her Juris Doctorate of Law from the Stetson University College of Law. While in law school, she received the Exemplary Leadership & Dedication Award and the Outstanding Service Award from the Law Student Division of the American Bar Association. Ms. Lopez continues to serve her Alma Mater, by participating every year with the Stetson University Model United States Senate, actively mentoring and encouraging those wishing to pursue a career in law or public service.
Before joining the Politis & Matovina, P.A. legal team, Attorney Lopez interned in Florida's Office of the State Attorney. She also interned and worked in the criminal division of the Office of the Attorney General, the Seventh Judicial Circuit Court, and most recently, Community Legal Services of Mid-Florida. During her career, she has also contributed to several published books and research projects. Ms. Lopez volunteers her time performing pro-bono legal services for Veteran's Court in Volusia and Flagler counties along with victims of domestic violence. Ms. Lopez also serves on the Domestic Violence Advisory Committee for the Seventh Judicial Circuit Court.
---
Attorney Francis J. Carroll, Jr.
For decades, Attorney Francis J. Carroll, Jr. has focused on personal injury cases. He brings his extensive experience to Politis & Matovina, P.A. in Daytona Beach, Florida, where he helps the firm with complex and high-stakes cases and lawsuits.
Attorney Carroll completed his J.D. at Nova University College of Law in 1982. He began his legal career as a Judicial Research Assistant to the Honorable Winifred J. Sharpe of the Fifth District Court of Appeals in Daytona Beach. He would go on to work as an associate attorney and partner for several law firms, sometimes working as a defense attorney. He also acted as the Associate County Attorney for Volusia County. In these roles, he learned invaluable insight into how the defense approaches different arguments and uses various tactics. Today, he uses that knowledge to the advantage of personal injury plaintiffs.
Born in Connecticut, Attorney Francis Carroll can practice both in that state and in Florida. He is admitted to the Northern, Middle, and Southern U.S. District Courts in Florida, the Eleventh Circuit Court of Appeals, the Sixth Circuit Court of Appeals, and the United States Supreme Court. He holds several memberships in professional associations, too, including the Community Legal Services of Mid Florida and the Volusia County Bar Association.
Since 1997, the "Lead Counsel Verified" status has been granted to attorneys who possess:

The Right Professional Experience
A Spotless Record
The following attorneys at this firm are Lead Counsel Verified: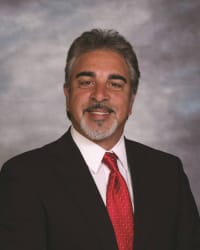 Michael John Politis
This attorney is Lead Counsel Verified in the following practice areas:
| Practice Area | Year |
| --- | --- |
| Personal Injury | Since 2022 |
| Practice Area | Year |
| --- | --- |
| Personal Injury | Since 2022 |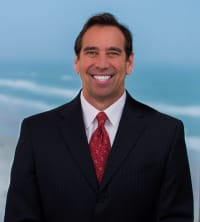 Mark Anthony Matovina
This attorney is Lead Counsel Verified in the following practice areas:
| Practice Area | Year |
| --- | --- |
| Personal Injury | Since 2022 |
| Practice Area | Year |
| --- | --- |
| Personal Injury | Since 2022 |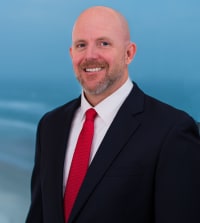 John Harold Russell, Jr.
This attorney is Lead Counsel Verified in the following practice areas:
| Practice Area | Year |
| --- | --- |
| Personal Injury | Since 2022 |
| Practice Area | Year |
| --- | --- |
| Personal Injury | Since 2022 |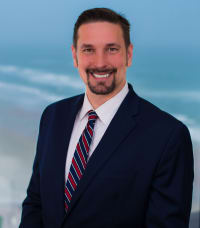 David Alan Shekhter
This attorney is Lead Counsel Verified in the following practice areas:
| Practice Area | Year |
| --- | --- |
| Personal Injury | Since 2022 |
| Practice Area | Year |
| --- | --- |
| Personal Injury | Since 2022 |
For Attorneys:
Download Lead Counsel Badge