« Back to Results
Mark E. Sawicki, P.A.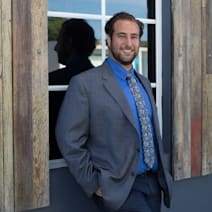 Family Law | Serving Palm Beach Gardens, FL
Mark E. Sawicki, P.A., a reputable Family Law firm in Florida, serves the Palm Beach Gardens area.
Average Experience:
12 years
Experienced in All Aspects of Family Law, Divorce Law and Child Custody Issues.
Based on his diverse business and corporate background, family law judicial experience, and years of practicing and training solely in family law. Mark brings a unique skill set to the court room that utilizes a business approach to handle all divorce, child custody and family-related legal disputes. All while maintaining a comforting and personable relationship with all clients and parties involved.
As a Florida Family Attorney, I handle all types of family legal matters ranging from adoptions, legal name changes, Florida divorce matters, child support, child custody and post-divorce modification matters. Mark's experience gives him the unique ability to understand each clients individual situation and determine a course of action that is best tailored for their needs.   Contact us today if you need legal assistance with any of the following: 
Divorce
Alimony
Name Changes
Modifications of Child Support
Call 954-928-9331 today to arrange your free initial consultation. 
­­­Attorney Mark E. Sawicki 
Mark E. Sawicki earned his Bachelor's degree from the prestigious SUNY Binghamton University with high honors. Mark then received his Juris Doctorate from Nova's Shepard Broad Law Center. While in law school Mark E. Sawicki interned at Palm Beach County's Staff Attorneys office. During this internship is when Mark E. Sawicki was first exposed to the courtroom, and more especially Family law. This lead Mark E. Sawicki to excel in numerous advanced Trial, Business , and Family law classes further honing his skill at focusing on Family law, and Trial work. Mark E. Sawicki was active in numerous organizations such as Jewish Law Students Association, and the most senior member of the Academic Dishonesty Panel, a distinction received for being a member for 3 years.
Bar Admission & Accomplishments
Florida Bar
U.S. District Court, Southern District of Florida
District of Columbia
New York Bar
New Jersey Bar
United States Supreme Court
Jc Ocasio 
Jul 13, 2021
Mark handled my divorce a couple of years back and is currently handling some ongoing issues with alimony. He is very professional and thorough. His legal assistant Anja is amazing and always on top of her game. They treat repeat customers very well.
---
Lee Schoenberg 
Jun 24, 2021
Thank you very much for the expert handling of my case. You made it easy and efficient. When someone wants it done right, you are the best. I will always recommend you to anyone in need of an excellent Attorney. Lee Schoenberg
---
Jim Ricer 
May 4, 2021
Nobody likes to go through divorce. No one gets married just to get divorced, it's never planned that way. Having someone on your side That is willing To fight like your family. To protect you and To protect your best Interest, family, and your Possessions. Mark made me feel Like family I highly Recommend Mark For his honesty, His truth And his knowledge.
---
Frank Sanchez 
Apr 9, 2021
Mark and his team are the best; Yet words cannot express how great of a person Mark is, as well as his team. I was faced with a unworthy divorce and if it was not for Mark and his team, it could had been awful for me.
I recommend Mark as a lawyer to anyone that is looking for an attorney that is willing to fight for you and protect you.
Thank You.
---
Tomás Reuning 
Apr 8, 2021
Mark and his legal assistant, Anja, did an incredible job helping me with my legal name change. As a trans person, legal name changes can be a really overwhelming process. I am so grateful to Mr. Sawicki for helping me through this experience.