« Back to Results
Hickey Law Firm, P.A.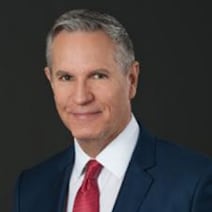 Life Changing Injuries? We Understand. We Can Help You.
Since 1980, Jack Hickey has been trying personal injury and wrongful death cases in the areas of admiralty and maritime, railroad, medical malpractice, product liability, and general liability.
Hickey is Board Certified as a Civil Trial Lawyer by The Florida Bar and by the National Board of Trial Advocacy (NBTA), and Board Certified as an Admiralty & Maritime Lawyer by The Florida Bar. The NBTA is the only national certification program for trial attorneys and is accredited by the American Bar Association. The Florida Bar Board Certifications require that a significant portion of the practice be devoted to the area, review by peers (lawyers in the area of practice and judges), and passing a written, day long examination.
Hickey is rated A/V by Martindale-Hubbell (the international listing of attorneys, a rating achieved by only 5% of attorneys). The rating indicates that the attorney "has reached the height of professional excellence" and is "recognized for the highest levels of skill and integrity". He is also listed in Who's Who in America, Who's Who in American Law, and Who's Who in Emerging Leaders in America. He has been chosen by other lawyers as a: "Top Lawyer in South Florida" in the areas of personal injury and maritime in the South Florida Legal Guide (2004- Present);"Legal Elite" in Florida Trend Magazine(top 1.7% of attorneys) (2006-Present); and Super Lawyer in the area of personal injury in Superlawyers.com (2006 -Present).
Contact Jack Hickey today if you need legal assistance with any of the following:
Personal Injury
Boat Accident
Civil Battery
Construction Site Accident
Cruise Ship Injuries
Dog Bite
Food Poisoning
General Accident
Negligence
Personal Injury Fraud
Slip and Fall
Spinal Cord Injury
Swimming Pool Injuries
Train Accident
Trespassing
Trip and Fall
Motor Vehicle Accidents
Products Liability
Premises Liability
Aviation & Mass Transit Accidents
Wrongful Death
Railroad Worker Injury / FELA
Brain Injury
Animal Bites
Assault & Battery
As a personal injury accident victim, you have a legal right to be heard…and defended. Jack Hickey personally manages all aspects of every case—including complex investigations, vital research, processing of medical bills, contacting insurance companies and engaging in negotiations on behalf of accident victims.
From beginning to end, Hickey will guide personal injury victims, and their families, through an often laborious process until a fair settlement is reached. He will fight for you, your rights, and all that you are entitled. Call 305-564-9859 to arrange your free initial consultation.
Attorney John H. (Jack) Hickey
Jurisdictions:
Florida, 1980
U.S. District Court Middle District of Florida
U.S. District Court Northern District of Florida
U.S. District Court Southern District of Florida
U.S. Court of Appeals 11th Circuit
U.S. Court of Appeals 5th Circuit
U.S. Supreme Court
U.S. District Court Southern District of Florida Trial Bar
Education:
Duke University School of Law, Durham, North Carolina, 1980
Florida State University, Tallahassee, Florida, 1976

B.A.
Honors: magna cum laude
Professional Memberships:
The Florida Bar, 2008 - Present (Member, Board of Governors )
Vice Chair, Certification Plan Appeals Committee (CPAC), 2014 - Present
Served on the JNC Selection Committee of The Florida Bar, 2014 - 2015 (Board of Governors)
Member, Disciplinary Review Committee of The Florida Bar (Board of Governors)
Board Liaison for Code & Rules of Evidence Committee of The Florida Bar , 2012 - Present
Member of the Special Committee to Study the Unethical and Illegal Solicitation of Legal Business, 2015 - Present
Member, Judicial Nominating Procedures Rules Committee , 2005 - Present
Designated Reviewer, 11th Circuit UPL Committee 'A', 2011 - Present
Designated Reviewer, 11th Judicial Circuit Grievance Committee 'C', 2008 - Present
Designated Reviewer, 11th Judicial Circuit Grievance Committee 'F', 2008 - Present
Chair, Admiralty Law Committee, 2000 - 2001
Chair, 11th Circuit Fee Arbitration Committee, 1991 - 1993
Chair, Grievance Committee 11-L, 1986 - 1989
Member, Grievance Committee 11-L, 1996 - 1999
Member, Judicial Evaluation Committee, 1983 - 1985
Board Certified as a Civil Trial Lawyer, 1990 - Present
Recipient of Certificate "in Recognition and Appreciation of Meritorious Service to the Public and the Legal Profession in Florida" (1989, 1999, and 2001)
Anti-Defamation League (ADL) and the Miami Jurisprudence Award Luncheon Sponsor
Dade County Bar Association Fund at The Miami Foundation
Chapman Partnership
Dade County Bar Association YLS, Bids 4 Kids
11th Circuit Committee on Professionalism, 2012 - Present
Cuban American Bar Association (CABA)
Florida Association for Women Lawyers (FAWL)
Duke University Alumni Advisory Committee (Interviewing prospective undergraduates for Duke University), 1984 - Present
Coral Gables Bar Association
American Inns of Court – Spellman-Hoeveler Chapter
Big Brothers and Big Sisters of Dade County, Florida, Committee of 100 (1998-1999)
Miami Beach Bar Association
Marine Counsel, 1997 - 1999 (Board of Directors)
American Bar Association
The Maritime Law Association of the United States
The Vizcayans
Academy of Trial Advocacy
American Association for Justice (formerly Association of Trial Lawyers of America) (Leaders Forum and Sustaining Member)
American Association for Justice (AAJ) (Board of Trustees of AAJ PAC)
The National Crime Victim Bar Association
North American Brain Injury Society
Brain Injury Association of America
Brain Injury Association of Florida
Florida Justice Association
Florida Admiralty Trial Lawyers Association
Dade County Association for Justice (formerly the Academy of Florida Trial Lawyers)
11th Circuit Ad Hoc Trial Practices Committee, 1993 - 2001
Professional Achievements:
Top 5% of all Lawyers, Superlawyer, 2006 - Present
Top 1.7% of all Lawyers, Legal Elite, Florida Trend Magazine, 2006 - 2012
Top Lawyer in South Florida, South Florida Legal Guide, 2004 - 2007
Who's Who in America
Who's Who in American Law
Who's Who in Emerging Leaders in America
Fellow, The Florida Bar Foundation
Rated A/V by Martindale-Hubbell
"Legal Elite", Florida Trend Magazine (Top 1.7% of Attorneys), 2006 - 2007
Super Lawyer, 2006 - 2008
National Trial Lawyers Association, Journal and Miami Magazine, 2012 - Present
Selected as a member of the Eleventh Circuit, Miami-Dade County, Committee on Professionalism, 2012 - Present
Rated A/V by Martindale-Hubbell, the International Directory of Lawyers, a Rating Achieved by only 5% of Attorneys
Recipient of Certificate "in Recognition and Appreciation of Meritorious Service to the Public and the Legal Profession in Florida", 1989, 1999, and 2001
Specialties and Certifications:
Board Certified Civil Trial Lawyer, The Florida Bar, 1990
Board Certified Civil Trial Lawyer, National Board of Trial Advocacy
Since 1997, the "Lead Counsel Verified" status has been granted to attorneys who possess:

The Right Professional Experience
A Spotless Record
The following attorneys at this firm are Lead Counsel Verified: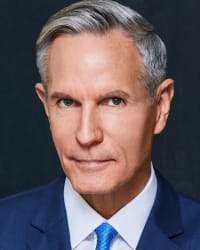 John H. (Jack) Hickey
This attorney is Lead Counsel Verified in the following practice areas:
| Practice Area | Year |
| --- | --- |
| Personal Injury | Since 2006 |
| Practice Area | Year |
| --- | --- |
| Personal Injury | Since 2006 |
For Attorneys:
Download Lead Counsel Badge