« Back to Results
Monroe & King, P.A.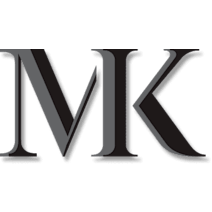 Trusted, Award-Winning Legal Representation
Being accused of a crime can be one of the most difficult situations of your life. When the complexities of your legal matters become too overwhelming, let a proven Jacksonville criminal defense lawyer take your case off your hands. If you are facing criminal charges in Florida, you need a skilled team to represent you. You are innocent until proven guilty beyond a reasonable doubt.
The zealous legal team at Monroe & King, P.A. can defend your constitutional rights like no other firm can. We want our clients to have total confidence in our legal abilities. For that reason, building a solid, trusting relationship with you becomes our first order of business when you turn to our firm. This further equips us when pursuing justice and a "not guilty" verdict on your behalf.
Our team is 100% focused on criminal defense matters. We provide strategic, tailored legal services from DUI charges and drug crimes to domestic violence and theft. Most clients come in not knowing what their rights are, what next steps to take with their cases, or how to effectively navigate through the complicated justice system. Being there for our clients the whole way through becomes our priority when we commit to championing their best interests.
Contact us today if you need legal assistance with any of the following:
Assault & Battery
Domestic Violence
Drug Crimes
DUI
Expungements
Federal Crimes
Injunctions
Theft & Burglary
Violations of Probation
White Collar Crimes
Our team is available 24/7 to address your legal questions and concerns. Call today at 904-877-4496 to arrange your free initial consultation.
Attorney Scott Monroe
D. Scott Monroe, Esq. is an award-winning criminal defense attorney and the recipient of the prestigious Elite Advocate Award for the last two years given by the American Academy of Legal Advocates. He is the founder of the distinguished Law Firm of Monroe & King, P.A. (formerly Scott Monroe Law, P.A.), which has received the coveted Top 10 Best Criminal Defense Law Firms in Florida Award by the American Institute of Criminal Law Attorneys three years in a row for 2017, 2018, and 2019.
In his career as a criminal defense attorney, Mr. Monroe has never lost a trial and has been rated by the National Trial Lawyers Association as one of the Top 100 Criminal Trial Attorneys in the country. He specializes in both State and Federal criminal defense and has built a reputation for being one of the best criminal defense attorneys in the State of Florida by establishing a firm that puts providing second-to-none service, client satisfaction, and the best results possible for its clients over financial gain and profit.
Mr. Monroe's philosophy has always been quality over quantity in every aspect of his law practice. Mr. Monroe and the law firm of Monroe & King, P.A. will always put the quality of their services ahead of the quantity of cases they take in. In order to provide more time, attention, and resources to each of his cases, Mr. Monroe intentionally keeps his case count low. Mr. Monroe understands that his clients only have one case; that is the only case they care about, and that's how it should be. Thus, he has developed a business model different from other firms, one where he is able to treat each case as his only one and allocate whatever time and resources are needed to provide elite legal representation.
---
Attorney Alex King
Alex King grew up in Jacksonville. He was a National Merit Scholar and attended the University of Florida where he spent every semester on the Dean or President's list. He graduated with honors and a 3.95 GPA while earning a dual degree in Political Science and Criminology.
He also received his law degree from the University of Florida, where he was the Managing Editor of two prestigious law journals and earned awards for his work in White Collar Crime. He graduated near the top of his class. Alex spent two summers clerking for the United States Attorney's Office in Jacksonville and later served as a summer clerk for a local Federal District Court Judge.
After law school, Alex worked as an Assistant State Attorney and managed the DUI Unit for the Fourth Judicial Circuit. He was awarded Mother's Against Drunk Driver's (MADD) Prosecutor of the Year award. During his time, he specialized in complex DUI prosecutions, worked with legislative working groups, and trained numerous prosecutors and law enforcement officials throughout the southeast United States.
As a defense attorney, Alex has represented high profile clients in complicated white collar prosecutions throughout the southeast and has extensive trial experience in State and Federal Court. Alex has represented numerous business owners, doctors, pharmacists, law enforcement officers, and other professionals in cases ranging from DUIs to complex, international fraud and drug cases.