« Back to Results
TaxSmith, LLC
Tax | Serving Jacksonville Beach, FL
Those confronted with Tax issues can connect with TaxSmith, LLC. This practice offers legal help to clients in the Jacksonville Beach, Florida area.
Average Experience:
14 years
Knowledge, Organization, Availability, Personal.
Many tax laws are so complex that it is generally recommended that you work with a seasoned tax attorney. If you are unsure what the best solution is or even what solutions are available, or if you simply do not have enough time to work directly with the IRS or your state to solve your particular tax case, please contact us directly for a free consultation to get on the right track to solve your tax problem.
You are not just a number in an overworked attorney and paralegal's inventory. All clients at TaxSmith have direct contact with the attorney and can contact her whenever they need to discuss questions about their case. At TaxSmith we are knowledgeable in dealing with IRS and state collection issues. If we cannot help you we will refer you to someone who can.
We are affordable and will meet or beat any other quotes. Every client will receive a free initial consultation so that we can determine what options are available for your particular case.
Contact us today if you need legal assistance with any of the following: 
Tax Law
IRS Collections
Back Taxes
Tax Penalties
Call 866-530-0606 today to arrange your free initial consultation. 
Attorney Angie Smith
Angie founded TaxSmith, LLC after having worked for several years in the tax industry. She originally grew up in a small, rural town in North Carolina were she learned the value of working hard to succeed in life. Angie's father has worked in the hog farm business for years and her mother has been a hospice nurse for over 30 years.
Her first job was working for her uncle in their family dry cleaners after school and on the weekends. It was Angie's parents who taught her that having the drive and putting the hours into work creates successful goals. She prides her success in life in the support that her family has continuously provided throughout the years.
Angie graduated Magna Cum Laude from the University of North Carolina at Chapel Hill where she obtained her B.A. in Sociology and Psychology and minored in Gerontology. While at UNC she was a NCAA Cheerleader and member of the Alpha Kappa Delta National Honor Society. She attended Florida Coastal School of Law and is admitted to the Florida Bar, the United States District Court for the Middle District of Florida and the United States Court of Appeals for the Eleventh Circuit.
Angie believes in treating people the way that she would be treated and that does not stop with how she treats her clients. She also promises to treat every client like family and always provide honest answers. Angie lives with her chocolate lab Miller Ann and silver lab Aria Skye who can frequently be found "working" at the office. Angie enjoys working out, spending time with friends and family, playing flag football and is a huge sports fan (football, basketball, golf, etc.), in particular the UNC Tarheels.
We are so thankful that we found TaxSmith. I'm an over the road truck driver and have always thought I knew what I was doing when it came to my taxes. I didn't even know I was doing things wrong and then the IRS audited me. They said I owed over $30,000 in back taxes! Then they put a levy on my bank account, and I had absolutely no funds at my disposal. These problems were even putting a horrible strain on my wife and marriage, and we were very afraid that our future was ruined… Through a referral, I called and spoke with a tax attorney at TaxSmith. I was actually surprised that Ms. Angie got on the line with me so quickly. Ms. Smith knew exactly what to do to help fix our tax problems. She immediately stopped a levy on my bank account and set up on a feasible payment plan to pay the taxes we owed. She helped us out so that we did not end up in the same position next year. My wife and I don't know where we would be if it wasn't for TaxSmith. As to the fees TaxSmith charged, it was well worth it and we even were able to make smaller monthly payments to take care of their fees as well. We would highly recommend this firm to assist anyone with overwhelming tax problems.
Thanks again,
Kenny Barrett
---
We love you TaxSmith!!! My sister and I run a home daycare and we absolutely love our jobs and the independence that running our own business brings. Unfortunately, we were doing things very wrong and one day we got a letter from the IRS saying they were going to levy us. They said we owed $22,000 dollars and we did not have that type of money. I was on the verge of a total meltdown and didn't think there was any way out. I finally decided to try and find an attorney to see if they could help us. I came across TaxSmith and called them because it seemed like they really cared about their clients- and they really do! On the very first call they transferred me to Ms. Smith. She calmed my nerves and was so knowledgeable about the tax code and what was happening to us that I knew right away we were going to be ok. Not only was Ms. Smith very professional, but the fees TaxSmith charged are so reasonable. Within no time, TaxSmith was able to work out a payment plan for us to be able to pay and catch up without shutting down our business or the need to sell our cars and other assets. TaxSmith saved our jobs and business.
Sincerely,
Allison and Emily Jones
---
I felt nothing but shame and sorrow when I was notified by the IRS that I owed over $80,000 in tax debt and my wages were going to be levied if I didn't pay the debt immediately. I am a church leader and I am supposed to set the example with my role and actions. I was so ashamed that I had been doing things wrong that I thought the only way out was to up and leave to avoid the shame of the ordeal. I decided to see if anyone could help because I hear about these tax companies on the radio and see them on TV. I don't really trust those "sounds too good to be true" lines that they advertise, so I dug deep to try and find an attorney that wasn't so big that I would be just another number. That was when I found TaxSmith, and contacted them because they seemed very trustworthy. I spoke with Ms Angie who explained what needed to happen and the fees to get the job done. Not only did she immediately lift the worry from my shoulders, but the cost to fix this problem wasn't nearly as much as I was expecting. She was able to get the levy stopped and save my wages and then arranged for me to make reasonable payments to the IRS and also to TaxSmith. God bless you TaxSmith, I am so fortunate to have found you.
Arthur Stewart
Since 1997, the "Lead Counsel Verified" status has been granted to attorneys who possess:

The Right Professional Experience
A Spotless Record
The following attorneys at this firm are Lead Counsel Verified: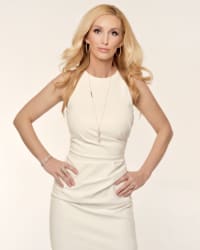 Angie Smith
This attorney is Lead Counsel Verified in the following practice areas:
| Practice Area | Year |
| --- | --- |
| Tax | Since 2021 |
| Practice Area | Year |
| --- | --- |
| Tax | Since 2021 |
For Attorneys:
Download Lead Counsel Badge