« Back to Results
Tinny, Meyer & Piccarreto, P.A.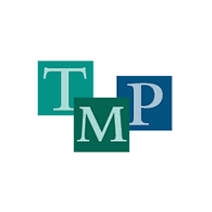 Are You Facing Criminal Charges? Scared and Not Sure What You Should Do?
Call Us Today! We Can Help Ease Your Fears and Answer Your Questions!
When you are facing a criminal or DUI charge, the first thing you want to do is speak to an experienced criminal defense lawyer- and you want to speak to that lawyer right away. Both of these needs can be met at the law offices of Tinny, Meyer & Piccarreto, P.A.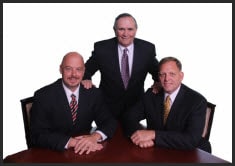 First, when you work with our firm, your case will be handled by an experienced team of trial attorneys and former state prosecutors. Second, by calling 727-592-8071, you can speak directly to a criminal and DUI defense attorney from our team 24 hours a day.
Our firm understands the serious, negative consequences that a criminal or DUI charge can have on your future, and our criminal defense lawyers also understand, firsthand, the inner-workings of the criminal justice system.
Your choice of a criminal defense or DUI attorney is an important one. Your case will be handled by our team of former state prosecutors and experienced trial attorneys who know the strategies and procedures used by the State Attorney's Office. Our criminal defense lawyers are experienced practitioners all areas of criminal and DUI law. For these reasons and many more, our attorneys have the experience to advise you on every option you have regarding your case.
Contact us today if you need legal assistance with any of the following:
Assault and Battery
Boating and Marine Violations
Bond Hearings
Burglary, Arson, and Criminal Mischief
Crimes of Violence, Gun, and Weapons Charges
Domestic Battery and Domestic Violence
Driver License Suspension Matters
Drug Offenses: Possession, Sale, Trafficking

DUI and Traffic Offenses
Felonies and Misdemeanors
Outstanding Warrants and Failing to Appear
Probation Violation
Record Sealing or Expungement
Sex Offenses and Solicitation
Theft and Fraud Offenses, Worthless Checks, Shoplifting
Violations of Injunction (Florida Restraining Order) and Stalking
Clearly, any criminal charge is a serious and complicated matter. A criminal conviction can change your life forever, from being imprisoned to having difficulty finding future employment. The lives of your loved ones are equally affected, adding to the stress of a criminal charge. We want to help you avoid these consequences and minimize the impact to your life.
While every case is different and outcomes are never guaranteed, each criminal defense lawyer at Tinny, Meyer & Piccarreto is able to investigate the unique circumstances in your situation, advise you on all of your options, and passionately and aggressively protect your rights. These options may include:
Having your case dismissed by the prosecutor's office
Working out a negotiated plea bargain with the prosecutor and the court
Bringing a motion to suppress evidence
Bringing a motion to dismiss
If necessary, taking the matter to trial
Another advantage of Tinny, Meyer & Piccarreto, P.A. is that your first consultation with a Florida criminal defense lawyer is free. CALL NOW TO SPEAK WITH AN ATTORNEY.
Kevin J. Piccarreto, Esquire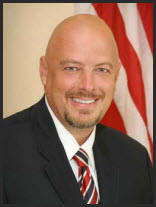 Anyone can be arrested, but everyone I represent
will have their rights protected. ~ Attorney Kevin J. Piccarreto
Jurisdiction Licensed In:
Admitted To The Bar:
Education:
Stetson University College of Law, cum laude, JD, 1998
State University of New York at Utica, magna cum laude, BA, 1995
Professional Achievements:
Completed a Federal Judicial Internship with the Honorable Elizabeth Jenkins
Served as an Assistant State Attorney for the Sixth Judicial Circuit in Pinellas County, Florida, where he tried numerous jury and non-jury misdemeanor and felony criminal cases. Held the position of Lead Trial Attorney and was assigned to the North County Traffic Division
Trained as a domestic violence prosecutor
Been involved various high profile cases and quoted in the St. Petersburg Times
Presented informational public seminars in the areas of Estate Planning, Asset Preservation, and Divorce and Family Law issues and guest speaker regarding Advanced Directives
Served as a member of the Town of Belleair's charter review committee, was appointed to serve as a member of the Belleair Building Board of Adjustment and Appeals and is currently a Town Commissioner
Recent graduate of Leadership Pinellas and remains an active member
Professional Memberships:
Clearwater Bar Association
Florida State Bar
Florida Bar, Family Section
Hillsborough County Bar Association
St. Petersburg Bar Association
Florida Prosecuting Attorneys Association
Belleair Civic Association
---
Donald F. Tinny, Esquire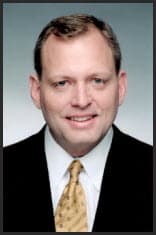 Jurisdiction Licensed In:
Admitted To The Bar:
Education:
University Of Nebraska College Of Law, JD
University of Florida, BA
Professional Achievements:
Served as an Assistant State Attorney for the Sixth Judicial Circuit in Pinellas County, Florida
Served as:

Lead Trial Attorney
DUI Manslaughter Prosecutor
Domestic Violence Prosecutor
North County Traffic Division Prosecutor

Instructor at the Saint Petersburg College SEPSI Police Academy.
Professional Memberships:
Clearwater Bar Association
Florida State Bar
St. Petersburg Bar Association
---
Larry K. Meyer, Esquire "Of Counsel"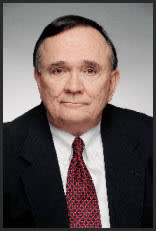 Jurisdiction Licensed In:
Admitted To The Bar:
Education:
Stetson University College of Law, cum laude, JD, 1966
Davidson College, Phi Beta Kappa aAcademic Honor Fraternity, BA, 1960
Professional Achievements:
Florida Bar Board Certified Wills, Trusts and Estates Lawyer
"AV" Rated Attorney, Martindale-Hubbell Attorney Rating Service
Present and Past Memberships and Associations :
Member and Past President, Clearwater Bar Association
Member, Florida Bar Association (Former Young Lawyers Board of Governors and Chairman of the 6th Judicial Circuit Grievance Committee)
Member, American Bar Association
Fellow, American College of Trust and Estate Counsel
Past Adjunct Professor, Stetson University College of Law
Past Chairman, Pinellas County Community Foundation
Former Board of Governors, Florida Bar, Young Lawyers Division
Former Active Duty Officer, United States Army
Ruling Elder and Past Chairman of the Board of Deacons, Peace Memorial Presbyterian Church, Clearwater, Florida
Speeding Ticket
~Speeding Ticket Client
"In my former career I drove a company car and did not want a ticket on my company insurance. I had taken an online course within that calendar year to avoid a previous ticket. The law states you may take 5 courses in a lifetime and only 1 per calendar year. Kevin was able to effectively argue my case and the judge agreed to a 12 hour course in lieu of the ticket. Kevin is excellent at communicating with his clients and I would highly recommend him for any legal matter you may have."
Awesome Job!
~Tony, Divorce Client
"Retained Mr. Piccarreto to handle my divorce after my original attorney dropped the ball. Hindsight being 20/20, I should have went to his office first. Being an active duty military member stationed outside of Florida, we had a lengthy initial phone consultation (which when I called...he personally answered the phone when the receptionist was at lunch). Mr. Piccarreto took extra time to listen to my situation and to explain to me what his game plan would be if I retained him. He was professional, honest, and genuinely friendly. Unlike the first lawyer, all my phone calls and emails (which were numerous) were returned almost immediately. Things I did not understand were patiently explained to me, and everything was treated with priority to resolve my case. Documents were delivered quickly and right on time, every time. I highly recommend Kevin Piccarreto and the folks at Tinny, Meyer, and Piccarreto."
Professional, Knowledgeable, Dependable
~DUI Client
"I had the unfortunate experience of needing to hire a criminal attorney, but the fortunate experience of having Kevin Piccarreto as my lawyer to guide me through a trying DUI case. After meeting with a few disreputable lawyers, Kevin was recommended to me and after the first couple of minutes during our initial meeting I immediately felt comfortable, confident and relieved that I found an attorney that would represent me with the capabilities that I was looking for. Having dealt with a few lawyers in the past, in my opinion, one of the most important attributes to look for is accessibility. If Kevin was available he would take my call, if he wasn't I knew that I would receive a return call in a timely matter. Kevin would also schedule meetings with me whenever necessary and always kept me informed of when I needed to attend court dates and always advised me on any updates in my case. Kevin made a seemingly regrettable process very tolerable and had an incredible knowledge of the state laws, statutes and case law. Kevin was able to get my case resolved quickly, painlessly and most importantly, favorably. Kevin has a wide variety of expertise in the law arena and I would highly recommend him for your legal needs."
Recommendation
~Alicia, Speeding Ticket Client
"I would absolutely recommend Kevin as an attorney. He took my information, advised me of my options and kept me informed. He resolved my case and at all times I felt I had answers. Even working with his staff."
Client Review
~ Divorce Client
"I am so grateful that my friend had suggested that I consult with Mr. Piccarreto for my divorce and child custody case. After consulting with different attorneys, I decided to hire him and his firm for my divorce and never regretted my decision. He and his firm were extremely helpful and were able to protect me and my children from my abusive husband. Mr. Piccarreto was compassionate and treated me with respect during this difficult time in my life. His firm was dedicated to my case and I was very satisfied with the ultimate results of my case. His experience and skill were very effective in securing custody of my children. I appreciate the time devoted to my case and his ability. I would highly recommend Mr. Piccarreto to other individuals."
Client Review
~Divorce Client
"Kevin was able to resolve my legal problems quickly and professionally. He was always responsive and kept me informed of the proceedings. When I did not have understanding to the legal system or questions about my case, he took the time to fully answer my questions and made sure I understood. He and his staff were very professional and I was completely satisfied with his representation. I have referred friends and family to him since that time."
Client Review
~Former Client
"Mr. Piccarreto handled my case very professionally and effectively. The issues of my case were very technical and complicated. He and his office responded quickly and aggressively. I am very satisfied with the results that were achieved. Kevin was very responsive to me and returned my calls timely. He and his staff kept me informed and answered my questions thoroughly. I would definitely refer Mr. Piccarreto to my friends, family, and coworkers. I have worked with several attorneys in the past and will go to Mr. Piccarreto and his office if I need future legal assistance. He was there every step of the way and I could not have done it without him."
---
Peer Endorsements
Michael Waddington, Military Law Attorney
"I endorse this lawyer."
Michael Fluke, Divorce / Separation Lawyer
"I have known Kevin for many years and find him to an intelligent, hardworking individual who achieves strong results for his clients. I do endorse Kevin Piccarreto."
Joseph Montrone, Criminal Defense Attorney
"I have known Kevin since we worked as prosecutors together. He works hard for his clients, and has an excellent reputation in the legal community. I highly recommend him."
Main Office
1004 Drew Street
Clearwater, Florida 33755

View Larger Map

St. Petersburg Office
by appointment only
750 94th Avenue North
Suite 202
St. Petersburg, Florida 33702
<
View Larger Map
New Port Richey Office
by appointment only
6014 U.S. 19 North
New Port Richey, Florida 34652

View Larger Map
Since 1997, the "Lead Counsel Verified" status has been granted to attorneys who possess:

The Right Professional Experience
A Spotless Record
The following attorneys at this firm are Lead Counsel Verified: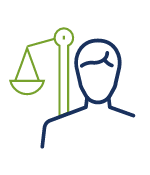 Kevin J. Piccarreto
This attorney is Lead Counsel Verified in the following practice areas:
| Practice Area | Year |
| --- | --- |
| Criminal Defense | Since 2012 |
| Drunk Driving | Since 2012 |
| Practice Area | Year |
| --- | --- |
| Criminal Defense | Since 2012 |
| Drunk Driving | Since 2012 |
For Attorneys:
Download Lead Counsel Badge