Don't Get Hurt Twice!
There's More Than Money At Stake
The attorneys at Polinsky Law Group LLC, Attorneys At Law, in Hartford, have the skills and resources to pursue your case vigorously. Over the years, we have built a network of independent professional investigators and consultants to help us work for a maximum settlement offer or favorable jury verdict.
It is our job as your attorneys to understand the nature of your injury or claim, as well as the structure and bureaucracy of the insurance companies. We use our experience to guide you through the often complex maze of paperwork and examinations required by insurance carriers and their attorneys.
We are also actively involved in the legal community and our lawyers frequently offer educational presentations on catastrophic injury. We also use our skills and professional energy to help prevent injuries by participating in organizations such as the Brain Injury Association of Connecticut and "Go for Safety," a non-profit group that attempts to provide information and encourage safe conduct.
Contact us today if you need legal assistance with any of the following: 
Personal Injury

Injuries to victims of drunk driving
Catastrophic injury, brain injury, and spinal cord injury
Car, commercial truck, and motorcycle accident injuries
Pedestrian accidents injuries
Bicycle accidents injuries
Distracted driving accidents and those caused by cell phone use
Animal attacks, dog bites
Premises liability, slips and falls

Workers' Compensation

Repetitive motion injuries and carpal tunnel
Fractures and broken bones
Burns and electrocution
Amputations and lost limbs
Brain injuries
Spinal cord injuries
Call 860-253-2729 today to arrange your free initial consultation. 
­­­Attorney Eric A. Polinsky
Bar Admissions:
Connecticut, 1991
U.S. District Court District of Connecticut
Education: 
New England School of Law, Boston, Massachusetts
Brandeis University, Waltham, Massachusetts

B.A., Bachelor of Arts cum laude – May, 1988
Professional Memberships and Achievements: 
American Association of Justice
Connecticut Bar Association
Connecticut Trial Lawyers Association, January 1, 1992 – Present
Avon Dollars for Scholars, Board Member, November 1, 2011 – Present
---
­­­Attorney Jeffrey L. Polinsky
Bar Admissions:
Connecticut, 1982
U.S. Federal Courts, 1982
Education: 
Franklin Pierce Law Center, Concord, New Hampshire
Boston University, Boston, Massachusetts

B.A. cum laude – 1978
Honors: With Distinction
Professional Memberships and Achievements: 
Connecticut Bar Association, 1982 – Present
Connecticut Trial Lawyers Association, 1984 – Present
American Association for Justice, 1983 – Present
American Bar Association, 1982 – Present
---
­­­Attorney Cassandra L. Dulepski
Bar Admissions:
Education: 
UConn School of Law, Hartford, Connecticut
Quinnipiac University, Hamden, Connecticut

-B.A., Legal Studies, 2014
-Magna cum laude
-Dean's List, Lambda Epsilon Chi -National Honor Society in Paralegal / Legal Assistant Studies, Recipient of the Legal Studies Book Award given to the student with the highest GPA in the legal studies program
Professional Memberships and Achievements: 
Connecticut Bar Association, 2018
Connecticut Trial Lawyers Association, 2018
Connecticut Moot Court Board, 2015-2018
MOTOR VEHICLE ACCIDENT SETTLEMENT
16 year old female – Hip and Shoulder Injuries, Arthroscopic Surgery
Settlement: $365,000.00
We represented a 16 year old girl who was a passenger in a vehicle driven by one of her friends. As the car was traveling down a curved mountain road in Newington, Connecticut, the driver, who was traveling too fast on this road, crossed over into the opposite lane of travel, thereby causing a head-on collision with another vehicle. Our client received injuries to her shoulder and hip which required arthroscopic surgery. A law suit was commenced against the driver of the vehicle. Prior to Trial, the case was submitted to Mediation. After a day-long Mediation, settlement was reached for the sum of $365,000.00.
---
MOTOR VEHICLE VS. TRUCK ACCIDENT SETTLEMENT
Traumatic Brain Injury; Post Traumatic Stress Disorder; Emotional and Cognitive Difficulties
Settlement: $245,000.00
Attorney Jeffrey Polinsky represented a 33 year old married male whose vehicle was rear-ended by a Freight Truck on I-84 while stopped in heavy traffic caused by a prior accident.
Plaintiff's vehicle had heavy damage and was totaled. Plaintiff sustained blunt trauma to the head with a cut to his scalp that required stitches. After the accident Plaintiff had chronic headaches and dizziness that made keeping his balance difficult. He suffered from memory loss, personality change, mood swings and cognitive problems as well as post traumatic stress disorder. Total medical treatment amounted to $8,500.00 with lost wages of $12,300.00. After a Court Pre Trial, the parties agreed to mediation, where the case settled for $245,000.00.
---
MOTOR VEHICLE ACCIDENT SETTLEMENT
Cervical Discectomy and Fusion; Headaches
Settlement: $249,000.00
Our client was rear-ended while working. He had immediate neck pain with radiating numbness into his hands and arms and was diagnosed with a herniated disc in the neck. After conservative therapy failed to resolve his symptoms, a discectomy and two level fusion were performed. Medical bills, lost wages and other benefits were paid by the workers' compensation insurer in excess of $80,000.00. The claimant was eventually rated as having a significant permanent disability. During the course of litigation, settlement was reached for $249,000.00 by Eric A. Polinsky.
---
SETTLEMENT AT MEDIATION
Settlement: $550,000
We obtained a settlement at mediation of $550,000 in case where our client, a home health aide, was pushed down stairs by an elderly dementia patient she was caring for. Our client worked for an agency and was hired by the family to care for an elderly woman in her home. One day when the Aide was bringing breakfast upstairs to feed the patient, the patient met the Aide at the top of the stairs and pushed her backwards, causing her to fall down to the bottom of the staircase. As a result of the fall, our client sustained serious back injuries which eventually required discectomy and fusion.
Lost wage and medical benefits were provided by the Workers' Compensation insurer and were reimbursed pursuant to statute out of the liability settlement.
Since 1997, the "Lead Counsel Verified" status has been granted to attorneys who possess:

The Right Professional Experience
A Spotless Record
The following attorneys at this firm are Lead Counsel Verified: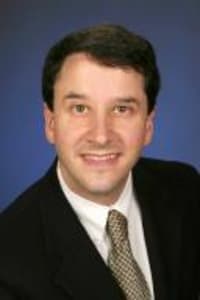 Eric A. Polinsky
This attorney is Lead Counsel Verified in the following practice areas:
| Practice Area | Year |
| --- | --- |
| Workers' Compensation | Since 2021 |
| Practice Area | Year |
| --- | --- |
| Workers' Compensation | Since 2021 |
For Attorneys:
Download Lead Counsel Badge