« Back to Results
Flesch and Beck Law
When You Have Been Injured and
Need the Help of a Committed Attorney, Call Flesch & Beck Law
You are not just another person who has been injured for the Flesch & Beck Law legal team; you are a person whose life has been disrupted at no fault of your own whose needs matter. The shock and frustration that comes from being seriously injured in an accident is overwhelming and puts you and your family at risk for unpaid bills and other losses.
Don't talk to the insurance adjusters. They are trained to minimize your award and offer you a settlement just when you need cash the most. Retain an attorney with significant experience helping seriously injured people. The firm's attorneys will work closely with you throughout the entire process while putting insurance companies on notice that you will be pursuing the full value of your claim and the settlement you deserve. When you retain FleschLaw, you retain compassionate attorneys who will help you with the immediate resources you need to take care of yourself and who will build the strongest case possible on your behalf.
Contact Flesch & Beck Law today if you need legal assistance with any of the following:
Car Accidents
Truck Accidents
Motorcycle Accidents
Bicycle Incidents
Pedestrian Accidents
Hit-and-Run
Uninsured Motorists
Slip and Fall
Dog Bites
Medical Malpractice
Serious and Catastrophic Injury
Spinal Injury
Wrongful Death
Call Flesch & Beck Law today at 720-689-0322 to arrange your free initial consultation.
Attorney Kevin C. Flesch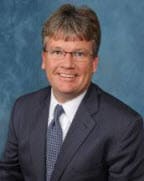 Jurisdictions:
Colorado
U.S. District Court for the District of Colorado
U.S. Court of Appeals for the Tenth Circuit
U.S. Court of Federal Claims
U.S. Court of Appeals for the Federal District
Education:
William Mitchell College of Law, J.D., 1996
University of Wisconsin, La Crosse, B.S., 1992
Professional Memberships and Achievements:
Arapahoe County Bar Association
Colorado Bar Association
American Bar Association
Colorado Trial Lawyers Association.
Author, "The Issuance of Securities by Small and Growing Businesses: A Primer", William Mitchell Law Review, Vol. 22 number 4, 1996.
---
Attorney Lori A. Beck, Associate
Jurisdictions:
Education:
Arizona State University, J.D., 2000
University of Washington, B.S., 1995
Professional Memberships and Achievements:
Denver Bar Association
Colorado Bar Association
Colorado Criminal Defense Bar
$14 million verdict on behalf of a group of clients who were defrauded by a financial investment agent. The defendant was eventually charged criminally and is now serving 36 years in prison.
$289,000 verdict for client who was involved in a rear-end accident, injured by an at-fault driver. Our client needed significant spinal treatment and was out of work for over a year.
$199,000 verdict in an auto accident case where our client sustained subdural hematoma (head trauma) and underwent surgery to relieve pressure from bleeding 45 days after the accident. Our client was unable to work for six months and remarkably recovered quite well but still suffers some disability from the accident.
$24,000 verdict for client in low-impact rear-end car accident where client sustained soft tissue injuries and treated conservatively. The insurance company would not even pay the total medical bills requested. The jury believed all treatment was necessary and that injuries were related, resulting in a jury award for more than was requested by client for damages.
$3 million — Kevin Flesch was lead class counsel for an action against the United States Postal Service for violation of the Americans with Disabilities Act. We represented a class of 1,700 clients relating to federal claims against the USPS. The case was resolved through monetary and equitable relief. The equitable relief is ongoing and will lead to better working conditions for the deaf who work at USPS.
$900,000 settlement for a family who lost their oldest son in a horrible accident on I-70 because of an at-fault driver who was inattentive and potentially impaired.
$480,000 settlement for a client who was hit by a commercial driver while she was walking through a driveway on the sidewalk. The insurance company initially denied the claim outright, maintaining our client was at fault.
$296,000 settlement for a client who suffered due to a medical negligence claim when a surgeon and his nursing staff left a sponge within the cavity site of a pacemaker placement. Our client suffered significant infection and disfigurement.
$125,000 settlement for a client badly injured from slip-and-fall injuries related to a dangerous condition on the premises of a commercial building where she was shopping. Although our client did not have any wage loss, she needed spinal surgery and significant rehabilitation after the accident.
Englewood Office
333 W. Hampden Avenue
Suite 710
Englewood, CO 80110
Denver Office
999 18th Street
Suite 3000
Denver, CO 80202
Since 1997, the "Lead Counsel Verified" status has been granted to attorneys who possess:

The Right Professional Experience
A Spotless Record
The following attorneys at this firm are Lead Counsel Verified: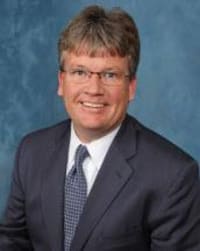 Kevin C. Flesch
This attorney is Lead Counsel Verified in the following practice areas:
| Practice Area | Year |
| --- | --- |
| Criminal Defense | Since 2013 |
| Personal Injury | Since 2013 |
| Practice Area | Year |
| --- | --- |
| Criminal Defense | Since 2013 |
| Personal Injury | Since 2013 |
For Attorneys:
Download Lead Counsel Badge