« Back to Results
Biggs Law Office, A Professional Corporation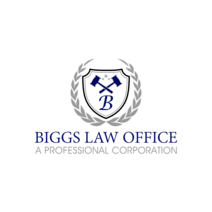 Administrative Law | Serving Walnut Creek, CA
Contact Biggs Law Office, A Professional Corporation in Walnut Creek, California for experienced legal assistance in Administrative.
Average Experience:
18 years
Your Trusted Attorney in The Bay Area
Your legal situation is as unique as you are. Because each case is different, what worked for one case may not work for another. Attorney Michael S. Biggs will work with you to truly understand your situation. For over 16 years, he has been fighting to protect your rights in State, Federal, and Administrative courtrooms.
Working with Attorney Michael S. Biggs means you get both personalized attention and a legal litigation plan. You will feel involved, informed, and poised for the outcome of your case.
Contact us today if you need legal assistance with any of the following: 
Professional Licensure Defense Against Accusation by License Board
Regulatory Enforcement Litigation Involving Zoning and Building Codes and State or Federal Environmental Laws
Personal Injuries Occurring on Local, State or Federal Property or Transit
Employment Law Representing and Protecting Local, State and Federal Employees
Civil Rights Section Litigation Procedural and Substantive civil rights against Local, State, Local and Federal Government
Call 925-371-9796 today to arrange your free initial consultation. 
­­­Attorney Michael S. Biggs
Mr. Biggs is admitted to practice in the United States District Courts for the Northern District, Eastern District and Southern District of California as well as the California state courts and the California Office of Administrative Hearings.
Mr. Biggs has litigated hundreds of cases in the San Francisco bay area and California, many involving complex issues.
Education: 
Juris Doctor, University of the Pacific, McGeorge School of Law
B.A., Management, Sonoma State University
Professional Memberships and Achievements: 
American Bar Association
Federal Bar Association