« Back to Results
Law Offices of Nett & Nett
Call Today for Practical, Creative Representation for all Your
Estate Planning and Administration Needs and Objectives!
At Nett & Nett, P.C. we provide high quality legal services in the areas of estate planning, trust and probate litigation, estate and trust administration, guardianships and business succession planning. Our attorneys are dedicated to each individual case and we tailor our services to meet the specific needs of our clients. We work directly with each client to ensure they receive personal attention and honest, professional representation.
Our co-founding attorney, Amy Nett, understands the sensitive nature of planning the future of one's estate. With that in mind, she and our entire staff work as a team to make sure our clients not only feel comfortable, but to also gain their trust that we are qualified to assist them with their legal issues with sound, compassionate legal counsel in a economically efficient and financially manageable manner.
Our goal is to ensure our clients have the peace of mind that their future estate wishes are protected and and will be fulfilled. We carefully listen to our clients desires and educate them on all the options available to meet their objectives. By working together, we are able to develop and implement an estate plan specifically designed for each client, their family, business and property in the most efficient, affordable and resolute manner that we can.
Please contact our office if you need legal assistance with any of the following Estate Planning and Administration matters:
Advance Health Care Directive
Bare Trusts
Business Planning Agreement
Business Succession Planning
Charitable Lead Trusts
Charitable Remainder Trusts
Charitable Trusts
Codicils
Complex Wills
Constructive Trusts
Contested Probate
Contested Will
Continuing Tutorship
Credit Shelter Trusts
Deferred Compensation Plan/Agreement
Determination of Heirship
Discretionary Trusts
Dishonest Assistance Doctrine
Disposition of Remains Appointments
Elder Abuse
Elder Law
Estate Administration
Estate Litigation
Express Trusts
Family Trusts
Family Wills
Financial Elder Abuse
Full Interdiction
Generation-Skipping Transfer Tax Return
Generation-Skipping Trusts
Grantor Retained Annuity Trusts
Grantor Retained Unitrust
Guardianship
Guardianship Trusts
Health Care Power of Attorney
Health Care Proxies
Holographic Wills
Honorary Trusts
Incentive Trusts
Interest in Possession Trusts
Irrevocable Life Insurance Trusts
Irrevocable Special-Needs Trusts
Irrevocable Trusts
Joint Wills

Last Will and Testament
Letter of Instruction
Life Insurance Trusts
Limited Interdiction
Living Trusts
Living Wills
Long-Term Care and Planning
Marital Deduction Planning
Marital Trusts
Nonqualified Retirement Plan
Nursing Home Abuse
Nursing Home Neglect
Oral Wills
Personal Residence Trusts
Pour-Over Wills
Power of Attorney
Probate
Probate Litigation
Protective Trusts
Purpose Trusts
Qualified Retirement Plan
Remainder Trusts
Resulting Trusts
Reversionary Interest Trusts
Revocable Living Trusts
Revocable Trusts
Simple Wills
Small Estate Administration
Special Needs Trusts
Spendthrift Trusts
Spousal Limited Access Trusts
Supplemental Needs Trusts
Survivor Benefit Plan
Testamentary Trusts
Totten Trusts
Trust Administration
Trust Contest
Trust Doctrines
Trust Fund Plan
Trust Litigation
Trusts
Trusts for Minors/Minor's Trusts
Will Contest
Wills
Our firm is located in Temecula, California and our offices handle matters throughout Southern California in Riverside, San Bernardino, Los Angeles, Orange, and San Diego counties.
Please contact our firm today at 951-290-3545 to arrange your free initial consultation. We look forward to assisting you!
Attorney Profile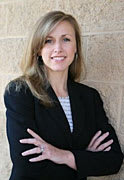 Amy K. Nett, Esq.
Jurisdictions:
California
U.S. District Court, Central District of California
U.S. District Court, Southern District of California
Admitted to the Bar:
Education:
California Western School of Law, JD, Law, cum laude, 2001

Activities and Societies:

American Jurisprudence Award, Legal Skills
American Jurisprudence Award, Criminal Procedure
American Jurisprudence Award, Legal Writing
Dean's Honor List, 1999
Dean's Honor List, 2000

San Diego State University, BA, English, 1997

Activities and Societies:

Dean's List
Delta Gamma Fraternity, Epsilon Sigma Chapter
Professional Memberships:
State Bar of California
American Bar Association
Riverside County Bar Association
San Bernardino County Bar Association
National Association of Professional Women
Professional Achievements:
Presented Several Seminars in the Area of Estate Planning
Authored a Number of Articles in the Area of Strategies and Techniques in Estate Planning
Teaching Legal Classes at the University of Phoenix, Murrieta, CA Campus
Testimonials
"Without a doubt, Amy Nett is a sharp, enthusiastic, knowledgeable Attorney. Amy is high-energy & personable; she put us at ease, discussing our family issue with empathy. She clearly had the experience we needed.
I would recommend Amy Nett without reservation when you need an Estate Planning Attorney."
-Ginny Walker Mapes
---
"Thank you for all your assistance with the Security Benefit matter. Mom is elated with the victorious outcome!! We really appreciate all your help, Amy!"
-Dawn Stenros
---
"Ms. Nett is wonderful! I had called around to several attorneys, and she was the only one who had any faith in the complicated claim I had, and took me on as a client. Everyone else said there was nothing I could do about it. Ms. Nett not only took my case, she won it! She is kind, extremely intelligent, does her homework, and obviously knows the law inside and out. Plus, she fights for what is right instead of blowing you off like so many others did.
It took some time, and a lot of work on her part, but I cannot recommend her enough! Most of all, she never gave up on me and my claim, and that meant a lot, especially after I had just lost a loved one. She is not a type "A" personality, she is a type "AAA" personality, lol. God love her!"
-Gail Baxter
Since 1997, the "Lead Counsel Verified" status has been granted to attorneys who possess:

The Right Professional Experience
A Spotless Record
The following attorneys at this firm are Lead Counsel Verified: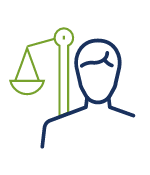 Amy Kathleen Nett
This attorney is Lead Counsel Verified in the following practice areas:
| Practice Area | Year |
| --- | --- |
| Estate Planning | Since 2012 |
| Practice Area | Year |
| --- | --- |
| Estate Planning | Since 2012 |
For Attorneys:
Download Lead Counsel Badge