« Back to Results
Williams & Gumbiner LLP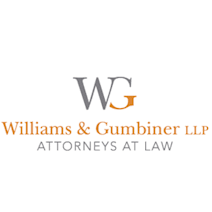 Proven Track Record
Williams & Gumbiner LLP is a new firm that brings over 100 years of legal experience to the fields it specializes in. Formed by attorneys from several well-established law firms, the firm is now located in Marin County just over the Golden Gate Bridge and minutes from San Francisco.
Built on the intensive attention to the details the claims and cases we accept, all of our clients receive top quality, ethical and cost-effective representation. There is no wasted time. We keep in constant touch with clients and return calls same or next day.
Whether the representation is short-lived, we strive for efficiency. Generally, with an initial document review and consultation, we can answer all clients' questions, provide a detailed legal analysis of the issues, and suggest strategic alternatives. We are experienced, result-oriented lawyers who never lose sight of our client's specific objective(s) or the need to find solutions tailored to each client's budget.
Contact us today if you need legal assistance with any of the following:
Construction Defect Litigation
Disputes with Insurance Companies
Flood & Landslide Damage
Transportation Freight & Storage
Business Litigation
Personal Injury & Wrongful Death
Eminent Domain (condemnation) & Inverse Condemnation
Building Code Compliance
Civil Litigation
Mediation Services
Call Law Office of Williams & Gumbiner LLP today at 415-755-1880 to arrange your consultation.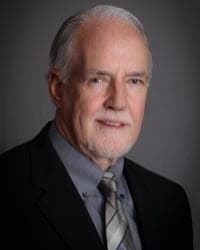 Attorney Scott Williams
Scott Williams graduated from McGeorge School of Law in May 1977, passed the July 1977 bar exam and commenced practice with a civil litigation firm in Marin County, California in January 1978.
Mr. Williams' practice is limited to civil litigation, with a primary emphasis on litigation pertaining to real property, including defective construction, inverse condemnation, landslide and subsidence, real estate disclosure and insurance coverage. His experience in handling construction defect litigation and flood and landslide litigation is described on the corresponding pages.
Mr. Williams is admitted to practice before the courts of the State of California, the United States District Courts for the Northern and Southern Districts of California, and the Ninth Circuit Court of Appeal. He has served as an arbitrator, mediator and Judge Pro Tempore for the Marin County Superior Court.
Mr. Williams has substantial appellate experience in his practice areas, including the following published decisions:
Marin v. City of San Rafael (1980) 111 CA3d 591 (inverse condemnation)
Aetna Casualty v. Superior Court (1984) 153 CA3d 467 (insurance bad faith)
Fara Estates Homeowners Association v. Fara Estates, Ltd. (9th Cir 1998) 134 F3d 377 (leading case on naming new defendants by "Doe" amendment)
Erlich v. Menezes (1999) 21 C4th 543 (emotional distress recovery in construction suit [oral argument as Amicus Curiae])
Aas v. Superior Court (2000) 24 C4th 627 (economic loss rule [Amicus Curiae])
Jackson Plaza Homeowners Association v. W. Wong Construction (2002) 98 CA4th 1088 (equitable tolling of CCP §337.15 [initially published, then decertified by California Supreme Court])
Pine Terrace Apartments v. Windscape (2009) 170 CA4th 1 (willful misconduct exception to CCP §337.15)
Sacramento Suncreek Apartments, LLC, v. Cambridge Advantaged Properties (2010) 187 CA4th 1 (personal jurisdiction over out-of-state limited partners)
---
Attorney Joel Gumbiner
Joel P. Gumbiner was admitted to the California Bar in 1983 after receiving his J.D., with honors, from the University of San Francisco, School of Law. There he received the American Jurisprudence Award, the Law Review Comment of the Year Award, was a member of the McAuliffe Honor Society, and served as Articles Editor for the USF Law Review.
For more than thirty years, Mr. Gumbiner has litigated cases involving insurance coverage and "Bad Faith". Mr. Gumbiner has extensive trial and appellate experience and has written and lectured on insurance-related issues all over the country. Mr. Gumbiner has represented commercial and individual policyholders in every type of insurance dispute, from claims advice and coverage opinions, through trial and appeals, and including arbitrations, Appraisal hearings and mediations. He has obtained more than a dozen multi-million dollar results for clients and has litigated several major California insurance cases including the landmark California Supreme Court case ofGarvey v. State Farm.
Mr. Gumbiner has also represented insured clients in disputes outside of litigation including "examinations under oath," insurance "Appraisal" hearings, and direct claims negotiations/settlements with all major commercial and personal lines insurance companies. Mr. Gumbiner has also litigated and tried cases involving landslides, floods, construction defect and employment discrimination in state and federal courts in California and Nevada.
Mr. Gumbiner has served as an expert witness on insurance coverage and claims handling in litigation, and has been named as a Party Appraiser in first party property insurance Appraisals in California and Arizona. He has served as court-appointed arbitrator, mediator and discovery facilitator in the San Francisco and Marin County Superior Courts. He has also been selected one of Northern California's Super Lawyers every year since 2008.
Mr. Gumbiner has served on the Marin County Bar Association Board of Directors for eight years and was MCBA President in 2013. Mr. Gumbiner has also served on Board of the Central Marin Pop Warner Football organization, including two years as president. He was on the Board of Congregation Rodef Sholom in Marin County and was Chairman of the Religious School Board of Trustees for two years. He has coached youth sports and has coached a local high school Mock Trial team for the past 10 years.
---
Attorney Gordon D. McAuley
Gordon D. McAuley is of counsel to Williams & Gumbiner. He represents transportation and general business clients in drafting commercial contracts, and in business litigation matters. He previously served as Assistant General Counsel to The Pasha Group, an international transportation and logistics company headquartered in Northern California where he advised the company regarding the company's ocean and motor carrier, broker, household goods moving and freight forwarder operations, as well as its warehouse and port terminal businesses. Prior to joining The Pasha Group, Gordon was an equity partner with the 150-attorney San Francisco law firm Hanson Bridgett where he was head of the Transportation and Logistics Practice Group.
Education:
University of California at Berkeley, Boalt Hall School of Law, Berkeley, California, 1981
University of California, Berkeley, California, 1977
Professional Memberships and Achievements:
Federal District Court in San Francisco (Certified Mediator)
Marin County Bar Association ADR Section, 2013 - Present (Chair)
Transportation Lawyers Association (Past President)
Transportation Lawyers Association, Freight Claims Committee (Chairman)
A-V Rated, Martindale-Hubbell
Northern California Super Lawyer, 2006 - 2015
---
Attorney Beth Tenney
Beth Tenney graduated from UC-Berkeley School of Law (Boalt) in 1998 and was admitted to the California bar that same year. She holds a Master's Degree in Communication from the University of Wisconsin-Madison.
For the past fifteen years, Ms. Tenney's legal practice has focused on various areas of real property litigation. She has successfully litigated, and resolved through mediation, disputes concerning construction defects and contract disputes, real estate sales/disclosures, easements, trespass, partition, quiet title, eminent domain, the unauthorized cutting of trees, and land use. Ms. Tenney also represented a consortium of California cities and counties before the Public Utilities Commission on electricity rate-making issues.
Bar Admissions:
Education:
University of California at Berkeley, Boalt Hall School of Law, Berkeley, California, 1998
University of Wisconsin - Madison, 1988
University of Illinois, 1980
---
Attorney Alan Mayer
Alan has practiced in Marin County since 1975.
His practice is general civil litigation with an emphasis in real estate related matters, particularly those concerning damage to real property from causes such as landslides, water, fire and construction defects. He also focuses on various different insurance claims including homeowners, disability, health, life and other policy issues. He represents clients with claims against public entities based on inverse condemnation and dangerous conditions of public property.
Bar Admissions:
California, 1975
U.S. Federal Courts, 1975
U.S. Court of Appeals 9th Circuit
Education:
Golden Gate University School of Law, San Francisco, California, 1975

J.D., Doctor of Jurisprudence

Columbia University Main Division, New York, New York, 1972
Professional Memberships and Achievements:
Marin County Bar Association
California State Bar