ADZ Law, LLP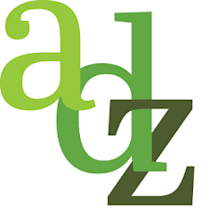 Family Law | Serving San Mateo, CA
Assisting people in San Mateo with their victims rights and civil litigation issues.
Average Experience:
15 years
Empower. Support. Aggressive.
ADZ Law, LLP is a law firm pursuing justice, accountability, and equity in complex legal cases.
In our family law and civil litigation practices, we are results oriented, passionate advocates who aim to resolve cases efficiently, prioritizing our clients' critical financial, family, and emotional needs. In our dispute resolution practice, we are consistent, impartial, and fair. Our commitment to diversity and cultural competency is reflected in our team and our ability to serve the unique needs of individuals who are LGBTQ+ and those who have limited English proficiency.
Contact us today if you need legal assistance with any of the following:
Family Law
Our family law group brings stability to difficult financial and emotional issues that arise when personal and family relationships evolve. The group consists of certified family law specialists with experience handling complex financial issues including dividing businesses, real estate, intellectual property, and executive compensation. Addressing the needs of cases with issues of mental health, substance abuse, intimate partner violence, child abuse, and other deeply personal and challenging issues are where we excel leveraging our litigation and alternative dispute resolution skills.
Civil Litigation
Our civil litigation group pursues justice and accountability in the civil court for survivors of sexual assault, domestic violence, and stalking. Survivors have a right to pursue financial recovery and accountability beyond the limitations of criminal prosecution. Our litigators pursue tort recovery against perpetrators and entities who foster an environment ripe for assault regardless of whether the criminal justice system brings satisfactory resolution. We bring our passion for advocacy to the courtroom while also expertly negotiating settlements for our clients when appropriate.
Alternative Dispute Resolution
Our Alternative Dispute Resolution (ADR) group is dedicated to swift resolution outside of the courthouse. Private judging, mediation, arbitration, neutral evaluation, and consultation provide an opportunity for matters to be addressed in a private, efficient, and fair manner. The impartiality and experience of a retired Superior Court Commissioner, coupled with extensive experience and training in dispute resolution and in-depth knowledge of the law enable our ADR practitioners to bring even the most complex, intractable cases to completion.
Whether our clients are planning for the future, ending a relationship, developing parenting plans, dividing family assets and debts, or seeking safety and justice, ADZ Law, LLP offers advocacy, support, and resolution. We offer a range of services including advice only, limited scope services, full representation, appellate review, and private dispute resolution. 
Call 650-538-2399 today to arrange your consultation.
Attorney Tülin D. Açıkalın
Bar Admissions:
Education:
Tulane University Law School
Professional Memberships and Achievements:
San Francisco Bar Association
San Mateo County Bar Association
---
Attorney Jessica Dayton
Bar Admissions:
Education:
Golden Gate University School of Law
Professional Memberships and Achievements:
San Mateo County Trial Lawyers Association, officer, 2021
American Association for Justice, Member, 2021
San Mateo County Bar Association, Women Lawyers Section, 2021
San Mateo County Bar Association, Family Law Section, 2021
National Crime Victim Bar Association, 2021
---
Attorney Laura Alvarez
Bar Admissions:
Education:
University School of Law in New York,
Professional Memberships and Achievements:
San Francisco Bar Association
Georgia Hispanic Bar Association
San Mateo County Bar Association
Race and Social Justice Committee
San Mateo County Legal Process Committee of the Domestic Violence Council
Domestic Violence Legal Roundtable
Languages Spoken:
---
Attorney Aylin Açıkalın
Bar Admissions:
California, 2021
Florida, 2012
Education:
Tulane University Law School
Professional Memberships and Achievements:
State Bar of California
Florida Bar Association
Florida Association of Women Lawyers
Languages Spoken:
---
Attorney Christelle Carlon
Bar Admissions:
Education:
California Western School of Law
Professional Memberships and Achievements:
---
Attorney Mallika Kaur
Bar Admissions:
Education:
UC Berkeley School of Law
Since 1997, the "Lead Counsel Verified" status has been granted to attorneys who possess:

The Right Professional Experience
A Spotless Record
The following attorneys at this firm are Lead Counsel Verified: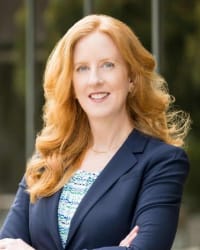 Jessica Dayton
This attorney is Lead Counsel Verified in the following practice areas:
| Practice Area | Year |
| --- | --- |
| Divorce | Since 2022 |
| Family Law | Since 2022 |
| Personal Injury | Since 2022 |
| Practice Area | Year |
| --- | --- |
| Divorce | Since 2022 |
| Family Law | Since 2022 |
| Personal Injury | Since 2022 |
For Attorneys:
Download Lead Counsel Badge