100% Focused On Employee Rights
Employment disputes cause employees very complicated and compelling challenges, and may result in harm to employees on several different levels, including not only professional and financial, but also personal and emotional. If you are encountering an employment challenge, you may benefit from securing the counsel of an employee rights attorney who will work with you to identify your individual needs and attempt to fashion the course of action which is most consistent with your individual needs. You need an employment solution which is meaningful to you, not merely a one-size-fits-all approach. The Law Offices of Alan Adelman is dedicated to working with you individually to attempt to identify and achieve the resolution which is most meaningful for you.
Whether the solution involves recovering damages resulting from an unlawful termination, recovering unpaid wages, obtaining an accommodation for a disability, stopping harassment or discrimination, securing a severance package, or obtaining practical and meaningful advice regarding an employment matter, the Law Offices of Alan Adelman is focused on helping you to identify and achieve a solution which is most suited for your individual needs.
Being an employment rights attorney allows me the opportunity to positively impact your situation when you have been treated unlawfully by your employer. My focused and individualized approach to representing employees is geared toward helping employees identify and achieve meaningful solutions for a wide variety of employee rights issues. If you have been mistreated by your employer in San Francisco, California, or anywhere in the Greater Bay Area, contact me to learn about your rights and options.
The Law Offices of Alan Adelman is focused entirely on identifying and achieving the individualized solutions that employees who have been treated unlawfully need and deserve. The sole objective of the Law Offices of Alan Adelman is to assist employees who have been wrongfully terminated, discriminated or retaliated against, denied wages or otherwise treated unlawfully by employers.
Contact the Law Offices of Alan Adelman today if you need legal assistance with any of the following:
Employment
Discrimination
Family & Medical Leave Rights
Employment Contracts & Severance
Wrongful Termination
Retaliation
Unpaid Wages & Overtime
Call 415-956-1376 today to arrange yourinitial consultation.
Attorney Alan Adelman
Bar Admissions:
California, 1994
U.S. District Court Northern District of California, 1996
U.S. District Court Eastern District of California, 1996
U.S. Court of Appeals 9th Circuit, 2005
Education:
Golden Gate University School of Law, San Francisco, California
University of California at Santa Cruz, Santa Cruz, California
Professional Memberships and Achievements:
Northern California Super Lawyer, 2014 & 2015
AVVO - Superb rating of 10.0
Alan handled my Employment / Labor matter.
Alan is very knowledgeable when it comes to employment law. His sincere compassion for his clients and their needs come first. He was adept at understanding the technical aspects of my case (employment overtime), Alan Adelman provided everything I hoped to find in an attorney: He always returned every call and email immediately, and was generous with his time.
Posted by Abbas
---
Alan Adelman is your lawyer
Alan Adelman is a consummate professional. Both proactive and responsive, and a great communicator that provides excellent service to his clients— you will know from Day 1 that you are being well-represented. I give him the highest recommendation.
Posted by a client
---
Alan Adelman is an Exceptional Attorney
I would highly recommend Alan to anyone in need of legal help. Alan is not only an exceptional attorney, he is a good person. He listened to my situation and treated me with empathy. Thanks to Alan, I received a fair outcome in my legal dispute.
Posted by Matt
---
The best there is!
About 2 years ago, I took step that I never would have contemplated — seeking restitution from my employer. This was an agonizing decision. I had worked in the corporate world, for two sizable companies, over a 30-year period. I had been the type of person who generally loved my job, my employer, and life in general. I had heard of employees suing their employers, but honestly had always viewed those stories with some suspicion. And then I found myself thrown, against my will, into a situation where I was humbled by that suspicion. It's different when it happens to you.
When I called Alan, I told him that I wanted to be only absolutely honest. Not sure of how the process works and unsure of attorneys in general, I didn't want to ever be pressured to say or "not say" anything in order to sway the view of my case. I told him that it was critical to me that my case be "Blessed by God."

It turned out that I need not say any such thing to Alan. I don't remember exactly what I had been expecting, but now I cannot imagine an attorney with more integrity. First of all, Alan spent quite some time with me going over the situation and a lot of details before deciding to take on the case.

He was always extremely honest and up front with me. He encouraged me to be truthful always. He worked very very hard. He and I, over the 2-year period, spoke often, met often, and communicated openly. I can't recall one time where I felt out of the loop. He held me to a very high level of work and responsiveness, and he held up his end well. We were truly a team, guided by common principles, and completely in sync every step of the way.

Alan also served as a wonderful support when my spirits were down. This was an agonizing experience for me and a very difficult 2 years. Whenever I felt defeated or exhausted, he was there to remind me of what this was about — to encourage me personally. I told him at least once that, win or lose, I truly felt that he was a blessing to me.

I would absolutely recommend Alan to anyone going through a tough and difficult employer lawsuit. He has such integrity that, if he chooses to take the case, you can know that he believes in you. But be ready to be absolutely truthful, to work hard, to meet all deadlines, and to be present from beginning to end. It will work out!
Posted by a client
---
Alan Adelman
Alan is a very professional, responsive and knowledgeable attorney. I had a very positive experience. He truly cares about his clients.
Posted by Mark H.
---
Mr. Alan Adelman . . . an impressive lawyer.
Mr. Adelman is the consummate professional. My questions and concerns regarding Employment law were always responded to in a very timely manner. Because of Mr. Adelman's knowledge, integrity, experience and dedication, my case saw a positive, fair and prompt outcome.
Posted by John
---
Looking for a lawyer full of integrity? Look no further...
Mr. Adelman is full of integrity. He keeps his word and goes above and beyond the call of duty to ensure his clients receive high-quality legal advice. He is great at explaining the law to a non-attorney and will fight for his clients. I highly recommend hiring Mr. Adelman for any work-related issues. I hope I don't need his services again, but if I do, he will be my first call. He is an amazing attorney who truly cares about his clients.
Posted by Laura
---
Alan= Peace of mind.
Alan, great with Clients, Excellent attorney, Very Professional, Very supportive. I will approve and hire him anytime. Alan, a good friend, and great lawyer. Thank you for everything you have done for me.
Posted by Minoo
Since 1997, the "Lead Counsel Verified" status has been granted to attorneys who possess:

The Right Professional Experience
A Spotless Record
The following attorneys at this firm are Lead Counsel Verified: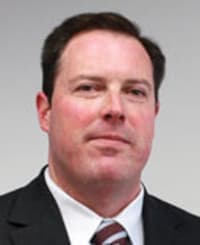 Alan Adelman
This attorney is Lead Counsel Verified in the following practice areas:
| Practice Area | Year |
| --- | --- |
| Employment Law | Since 2017 |
| Practice Area | Year |
| --- | --- |
| Employment Law | Since 2017 |
For Attorneys:
Download Lead Counsel Badge