« Back to Results
Lazarus Law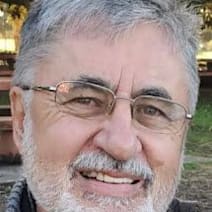 Civil Rights | Serving Riverside, CA
Lazarus Law, a local Civil Rights firm with years of experience helping clients in the Riverside, California area.
Average Experience:
33 years
Why Should You Hire Lazarus Law?
Legal problems can be incredibly stressful. During this challenging time, a dedicated and reliable attorney can make a significant difference in the outcome of your matter. If you're seeking legal guidance, we have the expertise that you need. Lazarus Law is focused solely on the needs of our clients. We provide professional and effective representation. 
Contact us today if you need legal assistance with any of the following:
Civil Rights

Police Brutality 
Lethal Excessive Force
Non-Lethal Excessive Force
Police Shootings
Police Tasers
Wrongful Arrest
K-9 Maulings
Prison Guard Misconduct
Inmate Medical Neglect
Call 949-296-4500 today to arrange your free initial consultation.
Attorney Mervyn S. Lazarus
Bar Admissions:
State Bar of California, June 1989
U.S. District Court-California Central District, October 1989
U.S. District Court-California Southern District, September 2011
U.S. Court of Appeals-Ninth Circuit, October 2013
Education:
Witwatersrand University, S. A.
Bachelor of Law, 1973
California State Bar No. 140492
Professional Memberships and Achievements:
Orange County Bar Association
Riverside County Bar Association
San Bernardino County Bar Association
National Police Accountability Project
---
Attorney Ivan P. Cohen
Bar Admissions:
US District Court, 1997
California Supreme Court, 1994
S.A. Supreme Court, 1979
Education:
Witwatersrand University, S. A.
Bachelor of Law, 1977
California State Bar No. 171686
Professional Memberships and Achievements:
State Bar of California
Orange County Bar Association
American Bar Association