« Back to Results
Peter F. Goldscheider Law Offices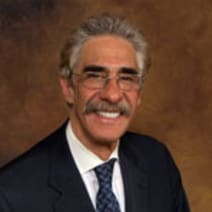 Criminal Defense | Serving Redwood City, CA
Redwood City Criminal Defense Lawyer
Northern California Criminal Defense Attorney
Average Experience:
51 years
Get The Legal Defense You Deserve!
California State Bar Certified Criminal Law Specialist
Attorney Peter Goldscheider specializes in criminal defense, at the trial and appellate levels, in both state and federal courts. Attorney Goldscheider has handled literally thousands of criminal cases and has tried well over 150 jury trials.
Federal and State Cases
Attorney Goldscheider handles virtually any type of criminal case in the trial including but not limited to the following:
Armed Robbery
Arson
Aggravated Assault
Assault & Battery
Burglary
Carjacking
Child Abuse / Endangerment / Molestation
Controlled Substance Violations (Drug Offenses)
Domestic Violence
Driving Under the Influence of Alcohol or Drugs
Drug Offenses

Distribution
Trafficking
Manufacturing
Possession
Possession for Sales
Possession of Paraphernalia
Transportation
Cultivation of Marijuana

Embezzlement
Expungements
Fraud
Forgery
Vehicle Code Offenses

Gaming and Gambling Offenses
Guns and Weapons Violations

Ex-Felon in Possession
Gun Use Enhancements
Possession of Illegal Weapons

Juvenile Delinquency Matters (including all types of Juvenile Crimes)
Kidnapping
Larceny
Manslaughter
Murder
Pornography
Resisting Arrest
Sex Crimes

Rape / Statutory Rape
Failure to Register as a Sex Offender
Indecent Exposure
Lewd Conduct
Molestation

Stalking
Terrorist Threats
Traffic cases
Vehicular Manslaughter
Warrants Recalled
In addition, Attorney Goldscheider is experienced in handling appeals and petitions for writ of habeas corpus in both the state and federal courts stemming from convictions in either forum. He also handles proceedings in the Department of Motor Vehicles involving license suspension issues and denial of other licensing for employment, as well as general representation involving interactions with the DMV and other California administrative agencies. He was named SuperLawyer in both 2007 and 2008 by Law and Politics Magazine and San Francisco Magazine.
Attorney Goldscheider also represents parents, as well as children, in Juvenile Dependency matters in the Juvenile Court, often working with Family Law attorneys who represent clients in divorce matters.
If you or someone you care about is facing criminal charges or has been arrested in Northern California, contact an experienced and California Bar Certified criminal defense attorney. Call the Law Offices of Peter F. Goldscheider at 650-250-1416 or send email using the contact form on this page to set up an immediate consultation to protect your rights and secure your freedom as quickly as possible.
Criminal Law
When a society and its government deem that certain behavior or conduct is dangerous to citizens, or collectively damaging to society, such conduct is labeled a "crime" and is made punishable by sanctions, such as fines and imprisonment. Most crimes are identified in statutes that have been enacted by federal, state, and local government legislatures, in response to issues that affect the jurisdiction. Criminal statutes describe the type of conduct that has been deemed a crime, the mindset or intent required, and in some instances, the proper punishment.
In criminal law, the pending litigation is initiated by the state or federal government through a prosecutor rather than being initiated by the victim, as it is in civil law. Plaintiffs in a civil law suit only need to show by a preponderance of the evidence that a defendant is 51% or more liable (responsible) for the damages. However, the prosecutor in a criminal law case has to prove to the judge or jury "beyond a reasonable doubt" that the defendant is guilty of the crime charged.
At all stages of the criminal process, an individual suspected of or charged with a crime is entitled to certain fundamental rights that derive from the U.S. Constitution and key court decisions. These include the right to an attorney, and the right to a fair trial. These constitutional rights enforce a balance between the government's interest in ensuring that criminal behavior is identified and punished, and the need to protect an individual's freedoms as set forth by a democratic society.
Criminal Law FAQs
What is a search warrant?
A search warrant is an order issued by a judge that authorizes police officers to conduct a search of a specific location. Before a search warrant may be issued, there must be a showing of probable cause.
Can I be arrested for questioning?
No. Police can request that you accompany them to a police station for questioning, but you are not required to go unless you have been arrested for an offense. It is not advisable to speak with the police until you have first spoken with your attorney. You should ask for a lawyer or independent witness to be present during questioning.
What is bail?
Bail is money or other property that is deposited with the court to ensure that the person accused will return to court when he or she is required to do so. If the defendant returns to court as required, the bail will be returned at the end of the case, even if the defendant is ultimately convicted. However, if the defendant does not come to court when required, or violates his or her bail conditions, the bail will be forfeited to the court and will not be returned.
What happens at a bail hearing?
The accused is brought before a magistrate or judge when an arrest happens for a violation of a criminal law. The magistrate or judge will conduct a pre-trial bail hearing resulting in four possible results:
Recognizance - This is the defendant`s written promise to appear in court on the date set and abide by the terms set by the magistrate or judge. No monetary pledge, cash deposit, or security by property or professional bondsman is required.
Unsecured Bond - This release pending court appearance is based on the defendant's written agreement to appear in court on the date set and abide by the conditions set by the magistrate or judge. It is backed by an agreement by the defendant to forfeit money to the court if she or he does not appear in court on the date set.
Secured Bond - This is secured by either a cash deposit, a pledge of real or personal property, or a pledge by a third party that the defendant will appear in court on the date set and abide by the conditions of the release. The judge may forfeit any type of security in the event the defendant does not appear in court on the date set.
Ineligible for Bail - The defendant is denied a release pending court appearance.
The bail decision may be appealed to a judge who will re-examine the evidence. A violation of any agreement of release pending court appearance could result in the issuance of an "Order to Show Cause" why the release should not be revoked.
What is probable cause?
This is a difficult one. There is not a clear-cut rule establishing precisely what is and what isn`t probable cause. However, what has become apparent is that a finding of probable cause requires objective facts indicating a likelihood of criminal activity. A police officer's hunch, with nothing more, will not satisfy the requirements.
Example: Officer Doright observes Tom and Dick walking down the street. Officer Doright has a hunch that Tom and Dick are up to no good. Armed with nothing more, Officer Doright goes to the local judge and attempts to get a search warrant for the boy`s home. Should a judge grant the warrant? No. A police officer`s hunch, with nothing more, will not satisfy the probable cause requirement. However, if Officer Doright observed Tom and Dick conduct a drug deal, then probable cause would likely exist for a warrant to search their home.
What is a plea bargain?
Settling a criminal case is usually called a plea bargain. It means that the prosecution and the defense come to an agreement to resolve the case. The case can be settled at several points during the process, from before it is charged- all the way to trials doorstep. Usually, however, the best bargain can be obtained earlier rather than later in the process. And in many cases, it is a question that should be analyzed immediately so that good opportunities to settlement aren't given up because of pride or inattention.
Since 1997, the "Lead Counsel Verified" status has been granted to attorneys who possess:

The Right Professional Experience
A Spotless Record
The following attorneys at this firm are Lead Counsel Verified: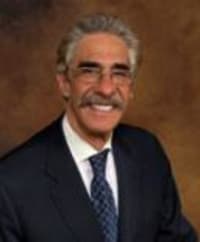 Peter F. Goldscheider
This attorney is Lead Counsel Verified in the following practice areas:
| Practice Area | Year |
| --- | --- |
| Criminal Defense | Since 2001 |
| Practice Area | Year |
| --- | --- |
| Criminal Defense | Since 2001 |
For Attorneys:
Download Lead Counsel Badge