« Back to Results
Law Office of Roberta Brooks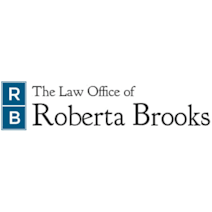 Criminal Defense | Serving Martinez, CA
Representing people in Martinez, California with their Criminal Defense issues.
Average Experience:
23 years
Legal Help After Being Arrested
Being arrested is terrifying – even if it's not the first time. Your life is suddenly put on hold and you panic about the possibility of jail time. You are at the mercy of the police who will do everything in their power to elicit a confession from you. But even in the middle of all this chaos, you have someone in your corner: your defense attorney.
Roberta Brooks has been practicing criminal defense for 18 years. Having been a police officer and field examiner for the National Labor Relations Board, Roberta has an intimate knowledge of how police officers think and what they look for when building a case. She will investigate their investigations, find the gaps in evidence, and pinpoint the holes in their theories to build your defense. She will also help you identify what the charges are and what your best option is. Roberta understands that sometimes people make mistakes – but not all mistakes deserve the consequences that the District Attorney throws at defendants. She will make sure that your side of the story is heard without putting you in deeper jeopardy. She will fight the fight for you to get the best possible outcome.
Contact us today if you need legal assistance with any of the following:
Criminal Law
Criminal Law - Federal (White Collar Crime)
DUI/DWI/Drunk Driving
Internet Crimes
Theft, Robbery, Burglary
Sexual Offenses
Assault and Battery
Homicide/Murder
Medical Marijuana
Kidnapping
Rape
Domestic Violence
Drug Possession/Intent to Sell
Weapons Possession
Juvenile Crimes
Contact us at 925-228-3400 today to arrange your free initial consultation.
Attorney Roberta L. Brooks
Bar Admissions
Professional Memberships and Achievements:
California Public Defenders Association (Member)
Contra Costa County Bar Association, Criminal Law Section (Member)
State Bar of California (Member)
Women Defenders (Member)
Friends Outside, Contra Costa County Chapter (Board Member)
Education:
McGeorge School of Law, University of the Pacific, Sacramento, California
McGeorge School of Law, Salzburg, Austria
San Francisco State University, San Francisco, California

Bachelor of Science, Business Administration
Honors: magna cum laude
"Best defense attorney in CoCo County. Roberta knows the law, knows the system, and knows her colleagues and opponents. She is intelligent and tells you like it is. A real fighter, she will be the best advocate you could ask for and has an incredible record.  Roberta Brooks is one of those rare attorneys who won't milk you dry.  She is honest, forthcoming, and a pit bull." "She kept in contact with me, kept me informed and kept me calm when I needed it most.  Don't waste your money on shysters.  Seriously.  You want an attorney people respect?  Look no further."
-- Storm S., Danville, California
---
"Roberta is the unicorn of criminal defense lawyers, the ones you hear about being so diligent from day 1, and not backing down until she and her client are without a doubt satisfied and comfortable with the outcome."
"I have referred her services to many friends and family.  In fact, my uncle had retained Roberta for his defense and … Roberta did an outstanding job defending him.  She exhibited the same care and concern with both my uncle and my friend from start to finish.  I have referred several close friends and family to Roberta, and I would again without a second thought refer anyone to use Roberta for their counsel … She is, in my opinion and without a doubt, one of the few great criminal defense attorneys.  She is hard working and takes great care of her clients.  On a lighter note, while being professional, she has a great personality that makes dealing with a difficult situation a little less stressful.  Anyone that I have referred to her has come back to me with nothing but good things to say.  Regardless if they had retained her counsel, they received the best advice and, if need be, she would be the first one to call if ever in need of a criminal defense attorney."

-- Laura K., Pittsburg, California
---
"Roberta Brooks has got to be one of the best criminal defense attorneys. She worked hard on my case.  Her vast and extensive knowledge of criminal law is unmatched by any of the countless other criminal defense attorneys that I have used in the past."
"…The way Roberta made me and my legal defense her utmost priority from day one fighting hard, and not stopping until she got the verdict that she was after, is the main the reason why I have continued to repeatedly return to Roberta to represent me in all of my criminal defense cases.  She is also the only criminal defense attorney that I refer any of my buddies to when they get into trouble, which they tend to do quite a bit."

-- Ryan D., Pittsburg, California
Since 1997, the "Lead Counsel Verified" status has been granted to attorneys who possess:

The Right Professional Experience
A Spotless Record
The following attorneys at this firm are Lead Counsel Verified: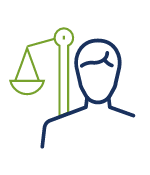 Roberta L. Brooks
This attorney is Lead Counsel Verified in the following practice areas:
| Practice Area | Year |
| --- | --- |
| Criminal Defense | Since 2014 |
| Practice Area | Year |
| --- | --- |
| Criminal Defense | Since 2014 |
For Attorneys:
Download Lead Counsel Badge