« Back to Results
Ridley Defense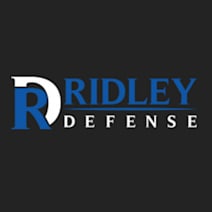 Criminal Defense | Serving Malibu, CA
Clients who need legal help with Criminal Defense concerns can contact Ridley Defense, a reputable law firm in Malibu, California.
Average Experience:
16 years
Premier Criminal Defense
If you have been arrested, charged with a crime or are under investigation, then hiring the best criminal defense lawyer as soon as possible can make all the difference in your case.  Too many people try to go it alone, thinking their situation is hopeless or that there is nothing that an attorney can do for them. At Ridley Defense, we help to reduce and eliminate criminal charges.  We are experienced criminal defense lawyers that fight hard for our clients.
Bringing on the Ridley Defense Team as early as possible gives you the greatest potential for a favorable outcome. Depending on the circumstances, it may be to your benefit to have our office contact the District Attorney's office prior to your case being filed.  Our attorneys have successfully obtained reductions and dismissals to charges before the case is even filed. Ridley Defense will also assist with getting your loved one released from custody, walking you through posting bail or pretrial services.
Contact us today if you need legal assistance with any of the following: 
Domestic violence
Sex crimes
Major/serious felonies
Drug sales and trafficking
DUI
And all criminal defense cases
Call 805-208-1866 today to arrange your free initial consultation. 
­­­Attorney Douglas H. Ridley
Bar Admissions:
Professional Memberships and Achievements: 
Named to the SuperLawyers list for 2017, 2018, 2019, 2020, and 2021
ProVisors Group Leader of the Year Award Winner
United Chambers of Commerce "Smal Business Award" Winner
Moorpark "Hometown Hero" Award Winner
San Fernando Valley Business Journal Trusted Advisor Award Recipient
ProVisors® Professional Network, Member and Group Leader of the Moorpark Chapter
Former President Flory Academy of Sciences & Technology Booster Club
Charter President Moorpark Morning Rotary
Former Chairman Moorpark Relay for Life
Former President Moorpark and Calabasas Chambers of Commerce
Squad Leader Star Wars 501st Legion Costuming Group
Eloqui Public Speaking Academy Trainer
Office Locations