« Back to Results
RMD Law - Injury Lawyers
Personal Injury | Serving Los Angeles, CA
Personal Injury concerns can be addressed by RMD Law - Injury Lawyers. This practice offers legal representation for clients in the Los Angeles, California area.
Average Experience:
8 years
Dedicated to Getting Your Life Back on Track
At RMD Law, we believe that reputation is everything. When clients trust us with their cases, we do everything in our power to help guide them. That means personal service and sharp advocacy. We care about the details of your case because that is how we can get you the best settlement.
We know that being in an accident is painful, inconvenient, and traumatic. We want to help you through the process of seeking medical treatment, getting your car fixed, and fighting the insurance company for what you deserve.
Contact us today if you need legal assistance with any of the following: 
Bus, Train & Metrolink Accidents
Bicycle Accidents
Car Accidents
Dog Bites
Motorcycle Accidents
Pedestrian Accidents
Slip & Fall Accidents
Spinal & Brain Injuries
Truck Accidents
Wrongful Death
Call 866-471-5260 today to arrange your free initial consultation. 
Attorney Aria Miran
Since being admitted to the California Bar in 2012, Aria Miran has successfully and aggressively settled hundreds of personal injury claims. Aria is an expert in car accidents, motorcycle accidents, truck accidents, dog bites, and slip & falls. He also operates at the cutting edge of the law by holding insurance companies responsible for their bad faith handling of insurance claims.
In 2017 Aria was selected as a Super Lawyers Rising Star, which is an honor reserved for less than 2.5% of California lawyers.
Aria grew up knowing he was meant to be a lawyer, but he did not know what type of attorney he would be until he was 18 years old. When he was in high school, Aria was stopped at a red light when a drunk driver rear-ended his car.
His injuries from the accident initially seemed minor, but they grew progressively worse and ultimately led to major spinal surgery while he was in college. Having experienced the pain and inconvenience that comes with a spinal injury, Aria takes all of his cases very personally and has dedicated his practice to helping plaintiffs who are in a terrible position aggressively pursue their claims against the insurance companies responsible.
Aria began practicing personal injury law after graduating with a Juris Doctor from Loyola Law School Los Angeles. In law school, Aria was a member of the Scott Moot Court honor board, where he honed his skills in written and oral advocacy. He was also selected to judge Appellate Advocacy competitions.
Aria is the recipient of numerous awards recognizing his achievements as an elite personal injury lawyer.
His top settlement was for $2 million dollars in a wrongful death and personal injury matter. This victory qualified Aria as a member of the prestigious Multi-Million Dollar Advocates Forum.
His languages include English, Farsi, and Spanish, and he has undergraduate degrees in English and Political Science with an emphasis in International Relations awarded by the University of California at Santa Barbara.
---
Attorney Nicole Dolle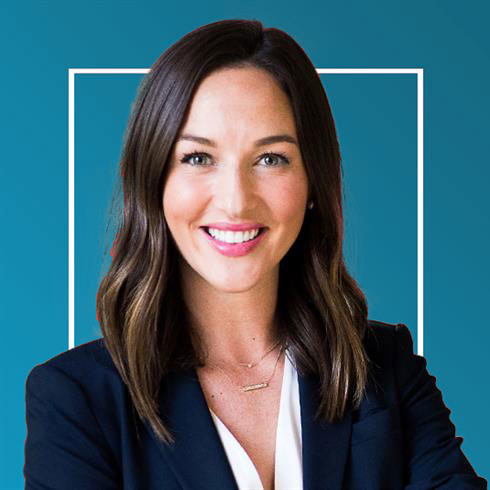 Nicole Dolle has dedicated 100% of her practice to handling personal injury cases since she graduated from Chapman University Fowler School of Law in 2013. Nicole specializes in helping clients who have suffered severe bodily harm, including bone fractures, traumatic brain injuries, and permanent scarring and disfigurement. She is highly qualified in handling and litigating auto and truck accidents, slip and falls, trip and falls, and dog bite cases.
Nicole has deep roots in the Orange County community and was born in North Tustin. She moved away to complete her undergraduate degree in Peace and Conflict Studies at the University of California, Berkeley where she graduated with honors, and then returned home to obtain a Juris Doctor at Chapman Law.
At Chapman, Nicole was a member of the Mock Trial Honor Board and the Alternate Dispute Resolution Honor Board. She regularly competed in regional and national trial and ADR competitions and placed second in the nation in the American Bar Association's Representation in Mediation Competition.
Her successes in the mock courtroom led Nicole to realize that her calling was that of a plaintiff's trial lawyer. Since then she has aggressively positioned herself as a true litigator with a deep familiarity of the courtroom. Insurance companies have learned the hard way that Nicole does not tolerate lowball settlement offers, and that she fights for her clients with all of the firepower at her disposal.
While she is off the clock, Nicole continues to give back to the Orange County community, where she coaches local high school mock trial teams, and volunteers to assist with competition teams at Chapman Law.
Nicole is married and currently resides with her husband in Corona Del Mar.
---
Attorney John Rajaee
John Rajaee was admitted to the California Bar in 2008, and before he was an accident attorney, he began his career working as a defense lawyer representing large corporations.
Although John was very successful in the corporate law arena, he grew to believe that the human element was missing from his work, so he made a drastic change to plaintiff's personal injury law. Since then, John has devoted his heart and soul to representing seriously injured victims of car crashes, truck wrecks, dog bites, traumatic brain injuries, spinal cord injuries, and other accident victims who truly need his help, rather than deep-pocketed companies that are simply looking to protect their reputations and wallets.
Of course, John's background on the defense side is now his secret weapon, and more often than not in a mediation or settlement discussion, John leverages his vast knowledge of the defense's motivations and weaknesses to get his clients the high dollar value personal injury settlements they deserve.
John is renowned for his compassionate and friendly approach towards his clients, and his goal is always to answer every question a client poses in a helpful and respectful manner – it is never to end a call or a meeting as fast as possible. His human approach to client relations has earned him many glowing testimonials, and John has also been awarded the prestigious Avvo Clients' Choice Award for his consistently high ratings among clients.
John's undergraduate education was at UC Riverside, where he earned a bachelor's degree in Political Science. Following this, he earned his Juris Doctor at the Whittier College School of Law in Orange County, where he participated in numerous regional mock trial competitions with great success. Since obtaining his law degree, John has made it his mission to serve the local community through charity work, including contributions to the International Society for Children with Cancer.
He currently resides in Rancho Santa Margarita, and he is an avid car buff and motorcycle rider. These pursuits help him to connect with victims of auto and motorcycle accidents which he passionately represents in his practice.
Since 1997, the "Lead Counsel Verified" status has been granted to attorneys who possess:

The Right Professional Experience
A Spotless Record
The following attorneys at this firm are Lead Counsel Verified: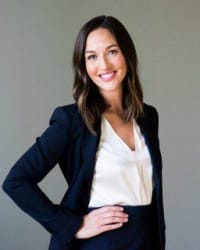 Nicole Dolle
This attorney is Lead Counsel Verified in the following practice areas:
| Practice Area | Year |
| --- | --- |
| Personal Injury | Since 2020 |
| Practice Area | Year |
| --- | --- |
| Personal Injury | Since 2020 |
Aria M. Miran
This attorney is Lead Counsel Verified in the following practice areas:
| Practice Area | Year |
| --- | --- |
| Personal Injury | Since 2015 |
| Practice Area | Year |
| --- | --- |
| Personal Injury | Since 2015 |
John Rajaee
This attorney is Lead Counsel Verified in the following practice areas:
| Practice Area | Year |
| --- | --- |
| Personal Injury | Since 2020 |
| Practice Area | Year |
| --- | --- |
| Personal Injury | Since 2020 |
For Attorneys:
Download Lead Counsel Badge