« Back to Results
Pheffer Law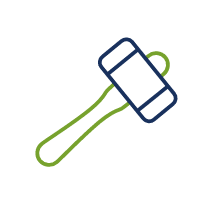 Not Your Ordinary Personal Injury Lawyer
What is satisfying to a personal injury lawyer? In Jeff Pheffer's case, it's recovering damages for a client whose life was really messed up by a nasty car accident or other kind of injury.
Success requires:
Overcoming insurance company lawyers, who don't want to pay you a nickel for your pains
Knowing about the thousands of cases that have a bearing on your case, identifying the precedents that support your side
The hard work of investigating the accident site, rebuilding the case so that the accident cause becomes plain, and then presenting this information so persuasively, the other side blinks
Jeff uses the most cutting edge technology, such as 3D MRI Technology, to get you the best recovery. This is Jeff Pheffer's calling in life, delivering justice to Californians injured by the negligence of others.
Other law firms hunger for the million-dollar "catastrophic injury" cases in which the victim is irreparably harmed, and the stakes are enormous.
Not Jeff Pheffer. He works with ordinary people who have suffered serious (but usually not crippling) injuries. He seeks maximum compensation for your injury, whatever that injury is — broken bones, soft tissue injury or burns caused by a defective air bag.
Contact Pheffer Law today if you need legal assistance with any of the following:
Car Accidents
Premises Liability
Common Injuries
Call Pheffer Law today at 310-979-8879 to arrange your free initial consultation.
Attorney Jeffrey Pheffer
Bar Admissions:
Education:
Western State University College of Law
JON DOE VS. JEFFREY BONDE :: CAR ACCIDENT (REAR END ACCIDENT)
The plaintiff of this rear-ending car accident was only offered $7,000. The case went to trial and the verdict was $48,192.50
Offered :: $7,000
Actual Verdict :: $48,192.50
---
JON DOE VS. 21ST CENTURY INSURANCE :: CAR ACCIDENT
This car accident caused the victim to sustain severe lacerations to the face, neck and head. The plaintiff suffered permanent scaring. The claimant's best friend was fatally wounded in the accident.
Offered $30,000
Actual Verdict :: $100,000
---
JANE DOE VS. CITY OF LOS ANGELES :: TRIP AND FALL
The plaintiff was walking with her husband when she tripped over a 2-3 inch rise in the side walk. The city was aware of the issue prior to the accident, yet officials did nothing to fix it. This was one of the highest settlements in any trip and fall cases on record.
Settlement :: $315,000
---
JANE DOE VS. JON DOE :: CAR ACCIDENT
The plaintiff was in a car accident that resulted in soft tissue injuries as well as the loss of her 2-month-old fetus. She suffered from emotional distress as a result of the miscarriage.
Offered :: $7,500
Total Arbitration Award :: $40,059
---
JON DOE :: DOG BITE CASE
The Plaintiff was walking her dog in a residential neighborhood when she and her dog were attacked by a neighbor's dog. She suffered from traumatic puncture wounds on the front and back of her hand and a hairline fracture. Her dog also passed away as a result of the attack.
Offered :: $20,000
Total Settlement :: $26,500